Traveling with kids can be a lot of fun. There are so many different places you can go and explore with your little ones. Here are some of the best destinations you can visit with your children. These places are sure to provide hours of enjoyment for everyone in the family!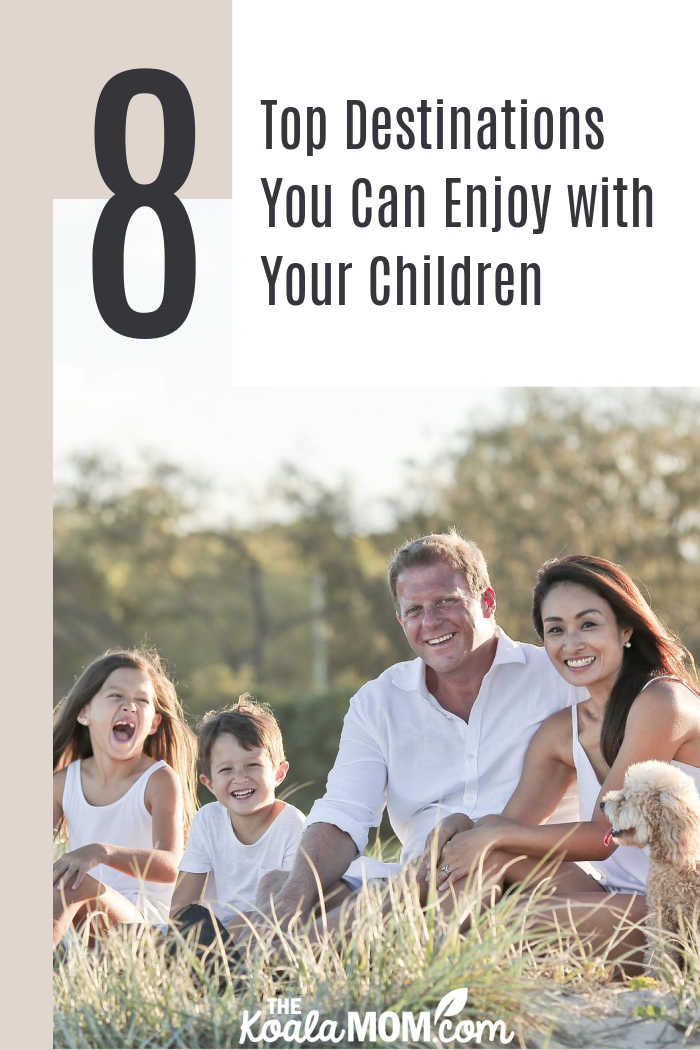 Baltimore, Maryland
Maryland, in general, is a beautiful state filled with things to see and activities to do. You can simply read a ThisHotels guide and find the best places families stay in Baltimore making the experience even better. Once it's time to go from here, your children won't want to leave.
One of the main attractions Baltimore offers is the National Aquarium. This should be at the top of your list if you are looking for something to do with your kids. We love being able to catch a glimpse of the amazing creatures that live under the sea. My kids and I could watch jelly fish for hours.
The Inner Harbor also has a lot to offer by way of restaurants and shops, as well as a number of kid-friendly activities.
Baltimore is also home to a number of museums that are perfect for a family day out. If you are looking for a destination that has something for everyone, Baltimore should be at the top of your list.
Santa Monica, California
California vacations are a great place to bring your kids along. Santa Monica is home to Santa Monica Pier, which has a Ferris wheel, carousel, roller coaster, and other rides. There's also the Looff Hippodrome Carousel and Pacific Park.
If the weather is sunny and hot, you can hit the Santa Monica Beach with the kids. It offers bike rentals, volleyball courts, a playground, and more.
The Santa Monica Pier Aquarium is also a great place to take your kids. The aquarium has touch tanks where kids can touch stingrays and sharks.
There are also many restaurants and shops in Santa Monica that are kid-friendly.
Hawaii
Hawaii can be a calm and fun vacation for a whole family. The main attractions are the following:
sandy beaches which are perfect for building sandcastles, playing in the waves, and collecting shells.
active volcanoes. Hawaii Volcanoes National Park is a great place to learn about these natural wonders.
rainforests full of exotic plants and animals; take a hike or go on a safari tour
snorkeling and diving together to take in the colourful underwater reefs and fish
Overall, it's a great destination for families who want to experience different cultures and natural beauty all in one place. With so much to do, everyone in the family will find something they love about Hawaii.
Playa del Carmen, Mexico
Out of all Mexican beaches, Playa del Carmen is the safest for swimming and features a wide range of activities to keep both kids and adults entertained. The Playa del Carmen coastline stretches for miles, making it perfect for long walks or playing games on the sand. In addition, there are many restaurants and cafes along the beach that offer delicious food and drinks. (I pretty much go on vacation to eat great food.)
If you're looking for something more active, there are also plenty of water sports available in Playa del Carmen. Snorkeling, scuba diving, kayaking, and windsurfing are just a few of the options that you can enjoy.
And if you want to take a break from the beach, there are numerous Mayan ruins nearby that are definitely worth exploring. My girls have done several Mayan history projects for school so this would definitely be top of our list to see!
Houston, Texas
Known for its high-cultured, massive metropolis, Houston, Texas, is one of the best destinations to visit with your kids. From family-friendly places such as parks, playgrounds, museums, and attractions to countless brunch spots and dining options, you can surely give your kids a wow experience.
The Children's Museum is popular for its structure that puts kids to work as a make-believe police officer or city council member in Kidtropolis, which is a city where kids rule. There's also the zoo, museum of natural science, nature centre, aquarium, and theatre. And, of course, there's the Space Centre in Houston, if any of your children are interested in astronomy or astronauts.
The Grand Canyon, Arizona
The amazing sights of The Grand Canyon are not to be missed. The experience can be enjoyed by everyone, no matter their age. Here are some tips on how to make the most of your trip to The Grand Canyon with your children.
The first thing to do is get there early. The earlier you arrive, the shorter the lines will be and the cooler it will be. The heat can be intense, especially in the summer months, so it's important to stay hydrated and take breaks often.
New Orleans, Louisiana
This city has some of the most unique attractions that will make your family vacation unforgettable. New Orleans is also home to many kid-friendly activities, making it the perfect destination for a family getaway.
The spirited city of New Orleans is a great destination for families. New Orleans offers many kid-friendly activities, from museums to zoos and even plantations. New Orleans is also home to some of the most unique attractions, such as Mardi Gras and Bourbon Street. All of these elements come together to make New Orleans a perfect destination for a family vacation.
So, if you're looking for a fun and unique place to take your family, be sure to add New Orleans to your list! You won't regret it.
Vancouver, British Columbia
I might be biased because we live here, but I think Vancouver is a great city for families. We've enjoyed being tourists in our hometown and taking in the many activities offered here. There are numerous family-friendly hikes if you enjoy getting outdoors, the Museum of Anthropology, Cultus Lake Water Slides and Adventure Park for getting your adrenaline rush, plenty of beaches, and both indoor and outdoor theatres and concerts.
When you visit will dictate your itinerary somewhat, as Vancouver doesn't stay sunny year-round the way other destinations above do. Despite that, there's plenty of fun to be had in sun, snow or sleet. Simply plan your itinerary for the weather (more beaches and hikes in the summer, more museums and art galleries in the winter).
Traveling with kids can be a handful, but these locations will ensure they have just as much fun as you do. Baltimore is the first choice of many families, while Santa Monica, Hawaii, Vancouver and Mexico have the most beautiful beaches. On the other hand, The Grand Canyon is one of the best natural landscapes in the world. Finally, New Orleans and Houston are towns loved by everyone, and going there at least once with your family is a must!