Writing is often a lonely business—one person hammering away at a keyboard or scribbling notes on paper. I've always been intrigued by the idea of collaborating with other writers on a book. The Girl Behind the Red Rope caught my eye because it's written by a father-daughter writing team. Ted Dekker is a best-selling Christian suspense author and his daughter Rachelle has followed in his footsteps.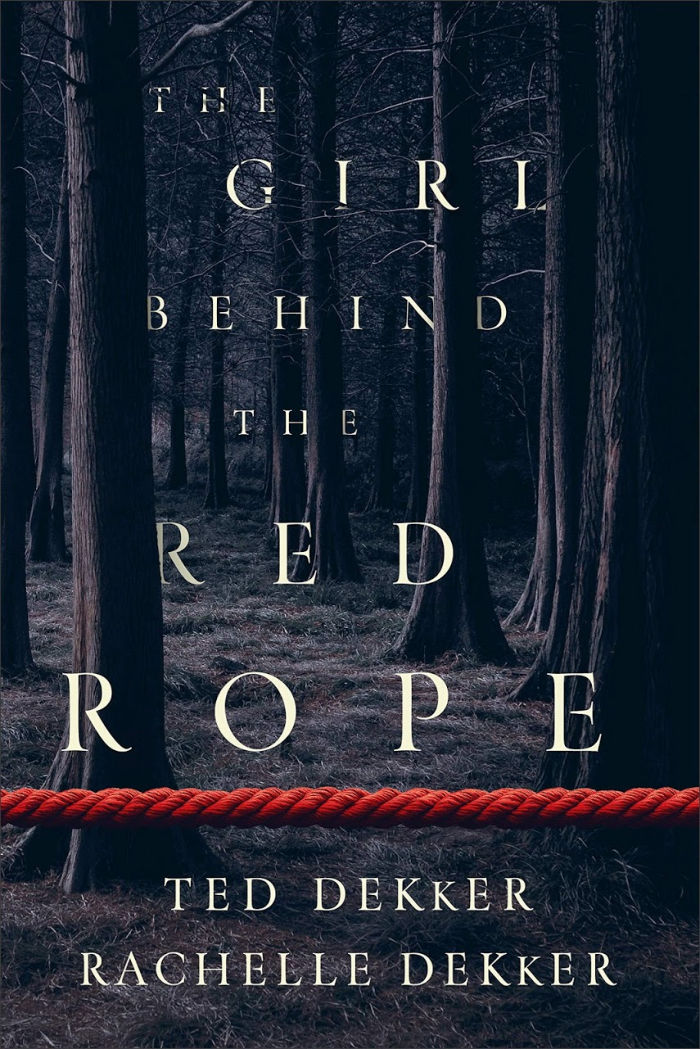 I received this book for review courtesy of Graf-Martin Communications Inc; all opinions expressed are my own. This post contains affiliate links; as an Amazon associate, I earn from qualifying purchases.
The Girl Behind the Red Rope plot summary
Grace has lived most of her life in Haven Valley. One of her earliest memories is the day that Sylous showed her community the Fury and promised to keep them safe if they followed his guidance. Since then, she's been careful to keep the purity laws and to stay behind the red rope that keeps Haven Valley safe.
When her brother Jamie begins to question all they've been taught, Grace helps him go over the red rope. She doesn't want to break the rules, but she doesn't want to lose him. What they find outside the red rope changes them both… and leaves Grace more confused than ever.
As Grace's community turns against her for breaking the rules, she struggles to repent and regain their trust. Yet her questions continue. Who is Bobbie, the mysterious woman who claims to be wisdom and can only be seen by Grace? And who is Eli, the boy who appears in Haven Valley with her long-estranged father? What really happened to Jamie outside the red rope?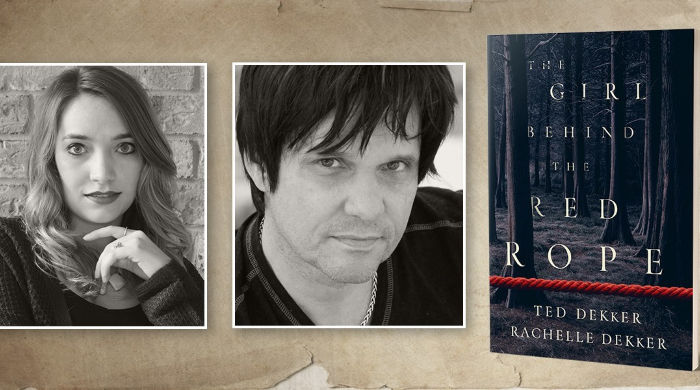 My thoughts on The Girl Behind the Red Rope
The Girl Behind the Red Rope is actually the first Ted Dekker novel I've read, despite seeing his name in Christian fiction circles for years. This novel reminded me of Frank Peretti's books in the portrayal of supernatural forces working in the natural world. I had my suspicions about who Sylous, Bobbie and Eli were and couldn't wait to find out how the story played out.
I loved Grace's character. Most of the story is told in first-person point of view from her perspective (though the story shifts into third-person to give us glimpses of other events that Grace doesn't witness). Grace is old enough to remember her life before Haven Valley, yet also has a close relationship with Rose, the prophetess / leader of her community. Her concerns about faith and family, life and love, resonated with me.
The powerful metaphors woven into this eerie tale are meant to be savored, but the book's suspenseful plot drives the story forward at a racing pace, making this a riveting novel that will long haunt readers. ~ BOOKLIST STARRED REVIEW
What I wanted from The Girl Behind the Red Rope was MORE. There were so many places in the novel where I felt like the story moved too fast or simply didn't go where I wanted it to go. I wanted to know more about Ben, Grace's father, and what exactly drove him to return to Haven Valley to seek his children. I wanted to know more about Haven Valley itself—like how did a community way out in the mountains, described as "off-grid," have electricity and modern medical monitors?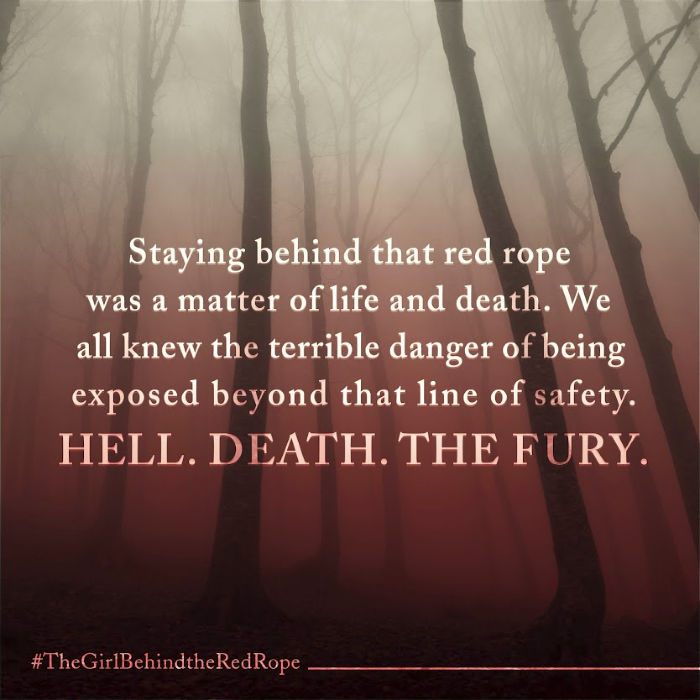 The Girl Behind the Red Rope is a powerful analogy. I read the last half in nearly one sitting because I couldn't wait to see how it ended. This novel leaves the reader with a lot to consider. In fact, I'm almost tempted to start it all over again and read it a second time through, just to think about the analogy and the lessons that Grace learns.
Over two years ago I was sitting with my husband at Frothy Monkey in Nashville talking about the novel I was outlining – our conversation drifted from one thing to the next and suddenly he said, "What if our fears could actually devour us?" I replied with, "Like monsters that stalked us, and we couldn't see them." I had no idea then what my mind and heart were doing. The idea wouldn't leave me. As it changed and morphed I brought it to my dad, and before we knew it we had to write it. Today the realization of that simple idea comes to life in The Girl Behind The Red Rope. ~ Rachelle

The Girl Behind the Red Rope is available on Amazon or at your favourite Christian bookstore.
More about the Authors
Ted Dekker is an multiple award-winning, New York Times and international bestselling author of over 40 novels. He was born in Indonesia to missionary parents, graduated from a multi-cultural high school, and earned a B.A. in philosophy and religion. After pursing various business ventures for years, Ted turned to writing and the rest is history. He now lives in Nashville with his wife Lee Ann. To find out more about Ted and his books, drop by his website or follow him on Facebook.
Are you a writer? Check out The Creative Way, a course in transformational fiction founded by Ted. The Creative Way is a 5-week, self-study course in writing and selling the kind of story that readers crave. Enrollment opens once per year and the course includes both Audio Sessions and physical course books. Once you see how simple and powerful it is, you'll never write another way.
Rachelle Dekker is Ted's oldest daughter. She and her husband Daniel live in Nashville, Tennessee with their cat and baby boy. She is the author of four novels—The Seer trilogy and When Through Deep Waters. Her first novel, The Choosing, won a 2016 Christy Award. To find out more about Rachelle and her books, drop by her website or follow her on Instagram or Twitter.