When I was working at the local gas station during high school, I'd often browse the map books during slow afternoons. I'd trace the red and blue lines wiggling across the page, murmur the names besides dots big and small, and imagine heading down the highway to one of those places. Today, my husband and I still love planning road trips. We'd love to do a great California road trip from Yreka to La Mesa.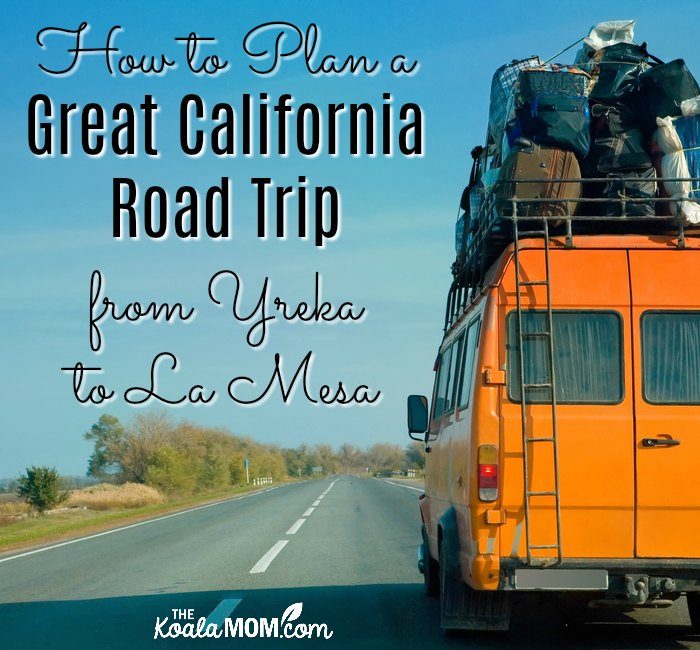 This post is brought to you by HotelPlanner.com; all opinions expressed are my own.
1. Buy a Map for Your Great California Road Trip
Yes, Google maps is a great way to check distances and avoid getting lost, but start with a paper map. Spread it out on the table. There's something about a physical map that generates excitement and helps you "see" where you'll be traveling. For kids, a paper map can be easier to view than a screen.
Once you have your itinerary set, you can mark your drive with a Sharpie or add notes as you go. After your trip, it can be a fun memento.
2. Plan Your Road Trip Itinerary
Decide whether to start in Yreka and work your way south or start in La Mesa and head north. If you're flying to California and renting a vehicle, check flights and rentals to get the best rates. You can also plan to drive a circle route; if we were doing it, we'd likely drive down to Yreka, then follow the coast to La Mesa and return via an inland highway.
Use the scale on the map to help plan how far to travel each day — an inch? Two inches? Consider how much time you have for your road trip, and divide the miles accordingly.
I'd suggest driving for a few hours in the morning and then exploring in the afternoons. If you are road tripping with toddlers, it might work to explore in the morning, drive during naptime, and plan an activity before bedtime.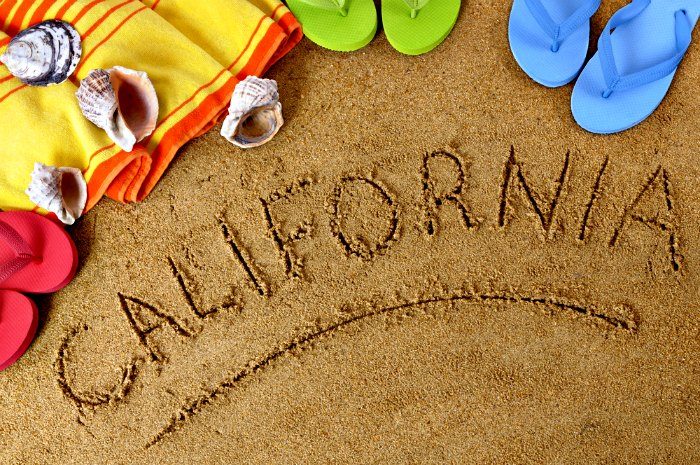 3. Look Up Hotels
While planning how far to travel each day, look up hotels in La Mesa and the places you'll be visiting between there and Yreka. It might be worth driving an extra hour or stopping a bit earlier than you'd planned to get a good deal on a hotel.
4. Make a Road Trip Playlist
Great scenery calls for great music — or a great story. Compile a road trip playlist of your favorite California-inspired songs or bands. Audiobooks are also great ways to pass time on the highway. Many are available at your library or for download to your device.
5. Start Packing
Check the weather for your trip (are you traveling in summer or winter?) to help you pack accordingly. Buy any gear or supplies you need for the trip ahead of time. If you'll be driving your own vehicle, take it for a tuneup and oil change before you leave. If you're Canadian like me, check your passport and cell phone plan before you go.
Have you ever done a great California road trip? What tips would you share and where did you go?