As moms, we often spend our days picking up toys, planning meals, loading the dishwasher, taxiing kids around, and doing other repetitive, menial tasks. Sometimes, we just need a break—an evening to get out and get a fresh perspective. Whether your night off is a weekly, monthly or yearly occurrence, here are a some fun mom's night out ideas to do around Vancouver. Grab a fellow mom and book your night off!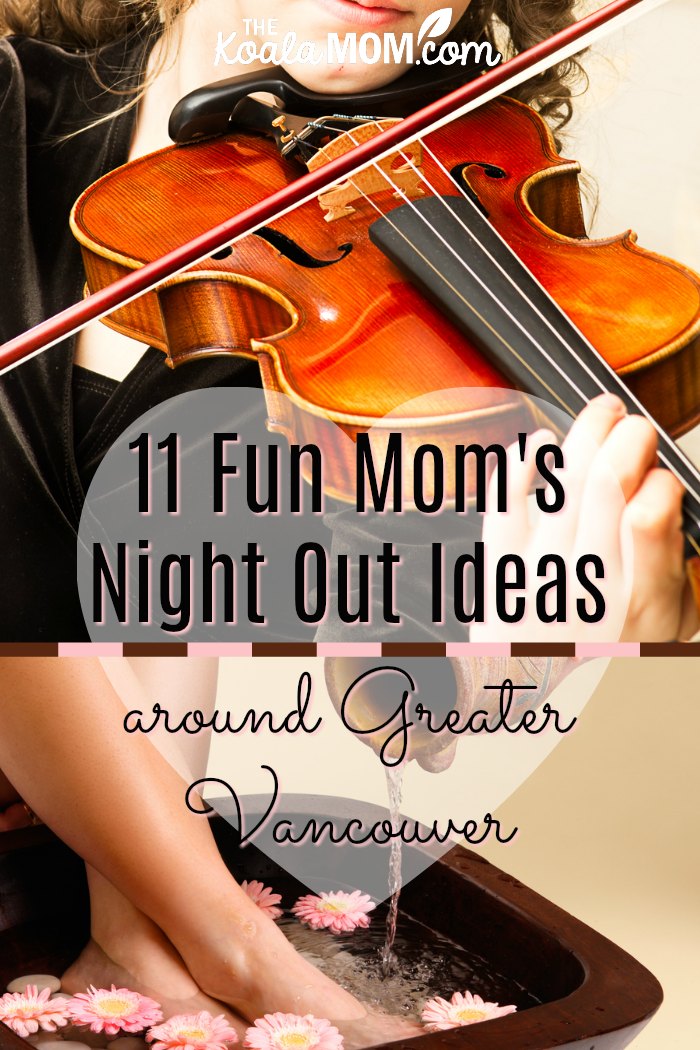 1. Attend a Symphony
Grab your best friend and head for the symphony together! The West Coast Symphony plays concerts at various venues around the city. Admission is by donation to each concert, so pay what you can and enjoy the music.
2. Go for a Hike
Nothing makes a walk better than good company! Enjoy the beautiful scenery around Vancouver with a good friend. There are plenty of options for hikes, from working out on the Grouse Grind or the Coquitlam Crunch, to more scenic hikes such as Lynn Canyon or Quarry Rock.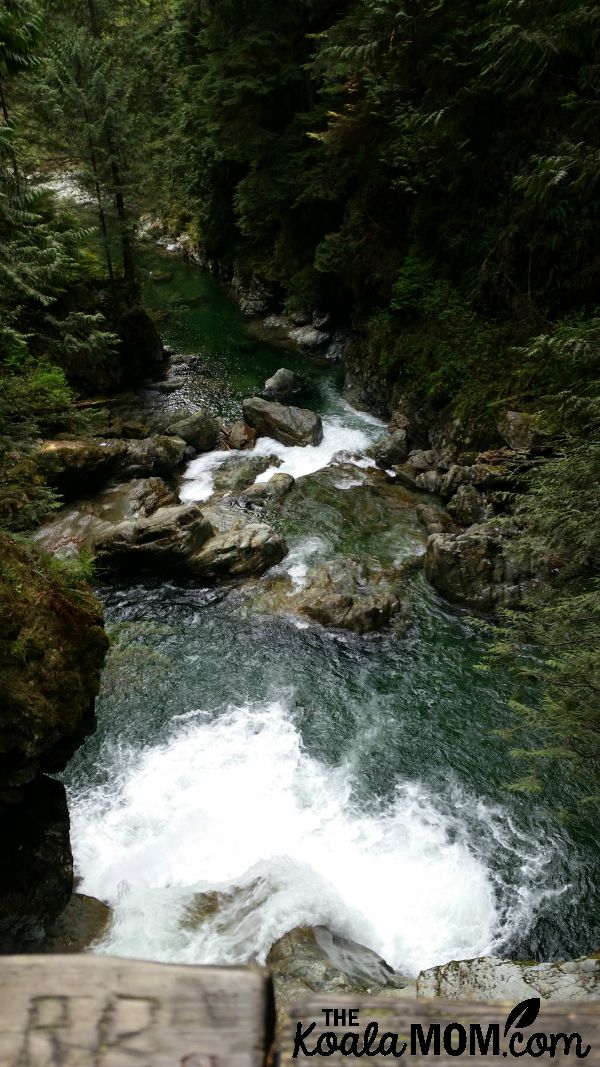 3. Get a Pedicure
There's nothing like catching up with a good friend while your toes get pampered! I've always wanted to do this just before my due date, as a foot massage is supposed to help encourage labour (and I can barely touch my toes at that point!). Some spas even offer BFF deals, so think of a friend who needs pampering and invite her out.
4. Snowshoe Together
Imagine crisp, cold air, the starts overhead, the crunch of the snow under your snowshoes… Snowshoeing is relatively easy to do yet has an element of adventure with it. If you've never gone snowshoeing before, join a snowshoe tour at Cypress Mountain. Last year, my friend Kate and I had a blast on the Cheese & Chocolate Fondue Snowshoe Tour! It's a great way to spoil yourself (birthday coming up? drop a hint with your hubby!).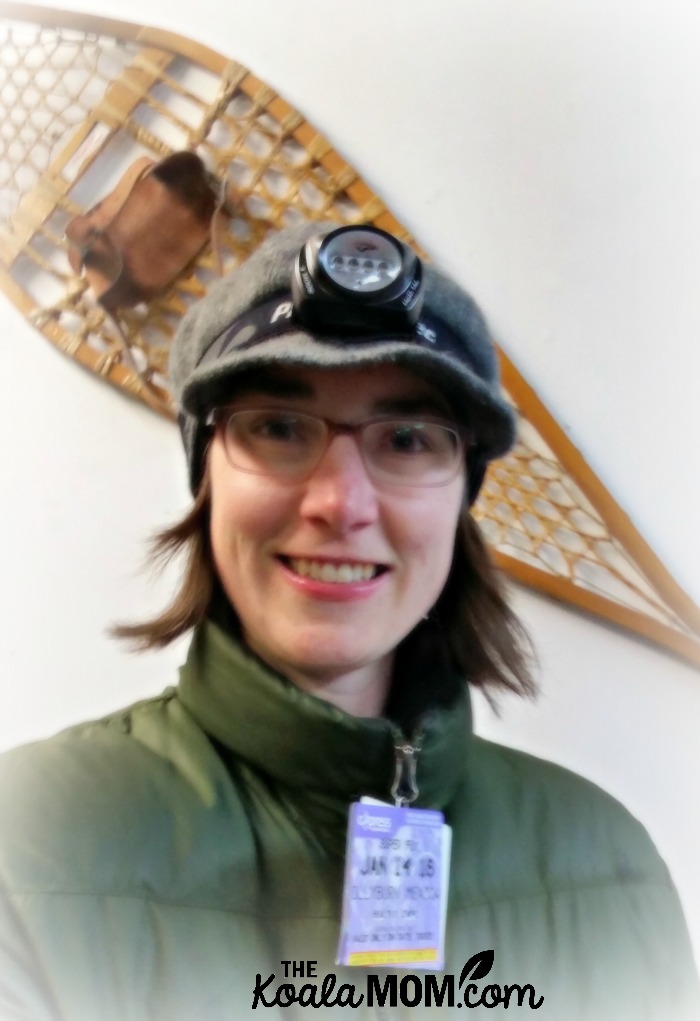 5. Take an Art Class
Splash some colour into your life by taking an art class together. Whether or not you feel artistic, this is a fun way to get creative. You may even discover a hidden talent! The best part about this is that art supplies are usually included, and the mess stays at the art centre. You simply show up, have a great time, and come hom with a fun memento of your night out. Look up classes at your local art stores or recreation centres.
6. Go for a Bike Ride
Vancouver offers a variety of bike-friendly trails! If you or your friend don't have a bike rack on your vehicles, you can rent a bike downtown and explore. The Stanley Park Seawall is an easy, scenic ride that also offers plenty of places to stop and admire the view—or grab a coffee together. In the summer, you probably have time to put the kids to bed before you escape for the night to catch the sunset around Stanley Park!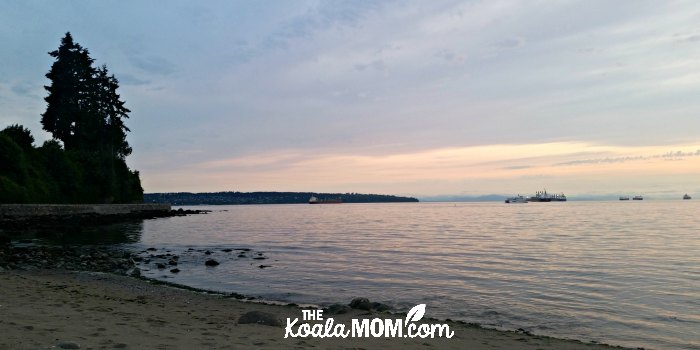 7. Attend a Show or Movie
Some of my best memories with my friends include attending shows or movies for moms together. I went to see Mom's Night Out with some friends from my Mom's Group in Victoria. We laughed all the way through! Check the plays coming up at your local theatre or watch for movies like the new Little Women coming in theatres. Leave yourself time for coffee after to discuss the show or movie.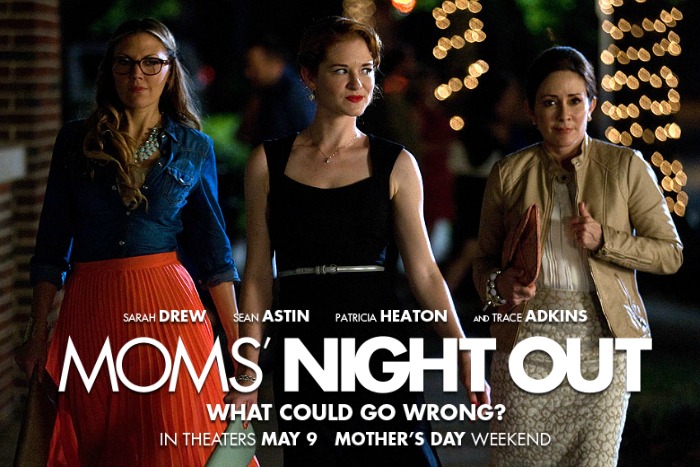 8. Climb the Walls
One of the highlights of our time in Victoria was going rock climbing with my cousins every week. They taught me how to climb and after the first few times, I was hooked. Climbing isn't difficult (and most gyms offer intro courses if you've never been) but you do need a partner (unless the gym has auto-belays). After a day of chasing the kids, I loved the physical challenge of pulling myself up a wall. My cousins and I encouraged and challenged each other on different routes. Project Climbing has locations in Surrey and Abbotsford, and Climb Base 5 has locations in North Vancouver and Coquitlam.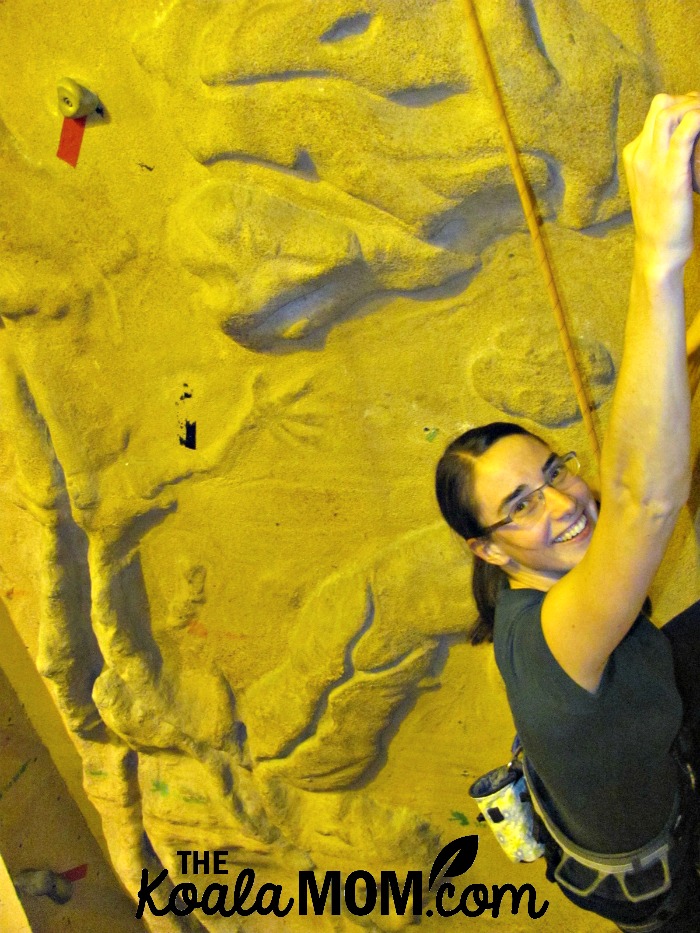 9. Go Skiing
Downhill skiing offers both the physical challenge of racing down the hill together, along with plenty of time to chat on the chairs going up again! Mt. Seymour offers a ladies' night deal on Monday nights. For $15 each (plus rentals if you don't have gear), you and a friend can ski for the evening. When I went up last year with a friend, it was a pretty quiet night! We skied straight onto the lift for most of our runs.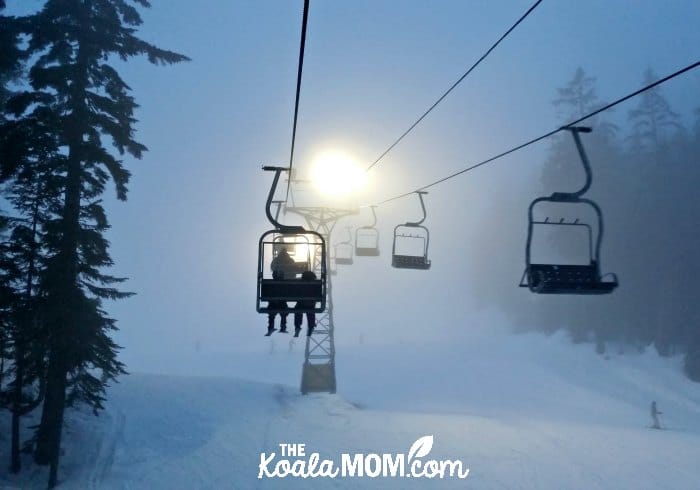 10. Enjoy a Drink
Grab some girlfriends and head out to your local restaurant or pub for drinks and dessert! I recommend trying to find a quieter restaurant so you can still chat (I mean, that's the point of going out, right?). Some restaurants have a private area if your group is big enough. You can also look up specials, as many restaurants offer a "ladies' night out" special on certain nights of the week so you can save some money! (If you are planning to drink, try to take transit or carpool with a friend who prefers virgin drinks.)
11. Workout Together
It can be hard to find the motivation to get moving, even if we know we need that workout. Having a friend who expects you to be at the gym or pool makes it so much easier! Before we left the Island, I had a weekly swimming buddy. We'd lap each other in the pool for half an hour and then sit in the hot tub for a while. My husband liked it too because I always came home in a good mood.
What are your favourite fun mom's night out ideas?