Located just down the highway from Capilano Suspension Bridge Park like a younger cousin is Lynn Canyon. Like the more touristy park, Lynn Canyon includes a hike through the forest and over a small stream via a suspension bridge. Unlike Capilano Park, Lynn Canyon is free to visit and less developed, though it does include stairs and boardwalks in a few places to help with the hike.
We visited the canyon back in April when my husband's sister and her family came out to visit. Her youngest daughter wanted to see waterfalls and Lynn Canyon promised that. So, after checking out Shannon Falls and Britannia Mine, we finished our day with a short hike through the canyon.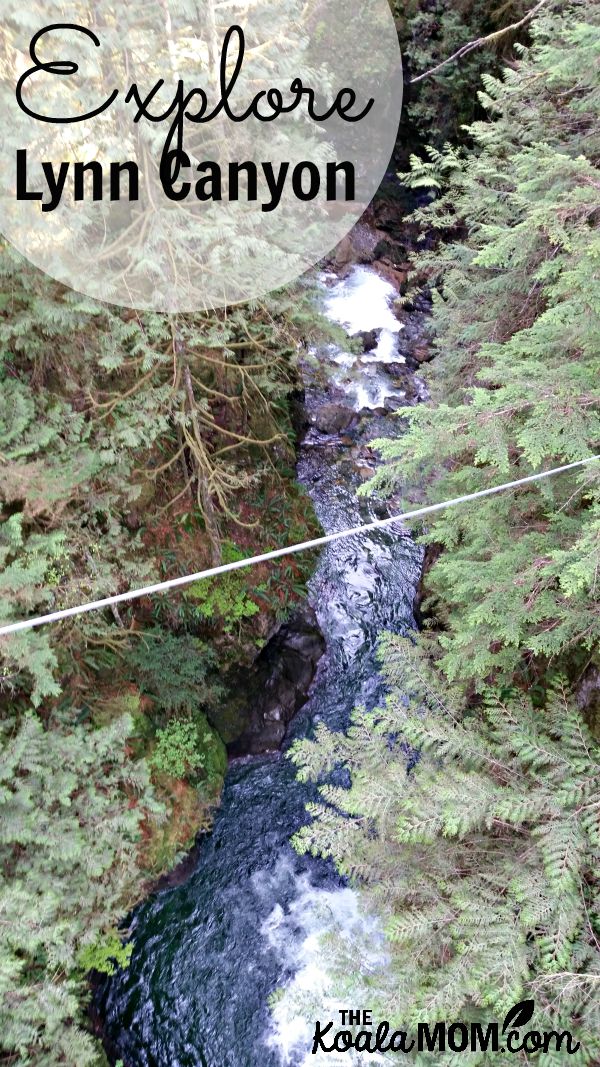 There were signs pointing the way to the park and lots of parking there, though like Capilano Park, Lynn Canyon was also very busy. We visited the washrooms and checked out the map before heading down the trail toward the suspension bridge. I had fun snapping pictures of the cousins hanging out together.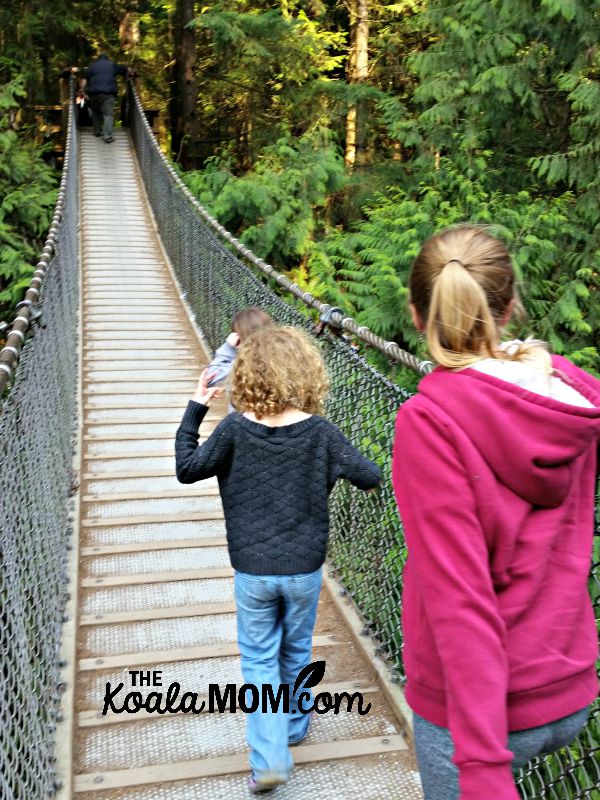 Below the bridge, the river tumbles its way between rocks with a lovely splashing sound. There were little waterfalls all the way along the hike. In fact, I'd say that the river here is much more scenic that the tiny trickle that meanders down the other canyon. The entire hike is within the trees, so it was a great option for a hot day as we were pleasantly shaded while admiring the view.
There were fences built along the path at various points to keep hikers safe from the cliff walls. In a few places, stairs made it easier to get up or down the canyon. Otherwise, we were watching for roots and rocks along the trail while we hiked. We told the four oldest cousins to pick a buddy and stick together: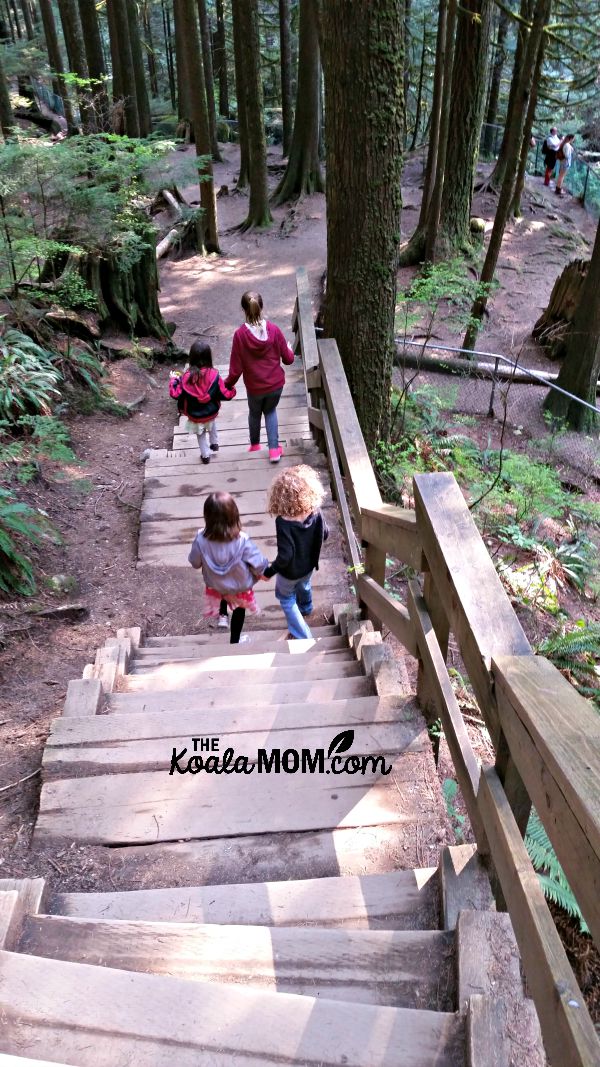 The girls had fun running ahead on the trail while I tried to get the best angle of the canyon and river for a picture. Jade was asleep in the Ergo on my back (she had had a busy day) and missed most of the hike. That did make it a bit easier to keep up with the kids, who were a bit more interested in getting to the end of the trail than in watching the twists and turns of the river as it tumbled into a deep green pool.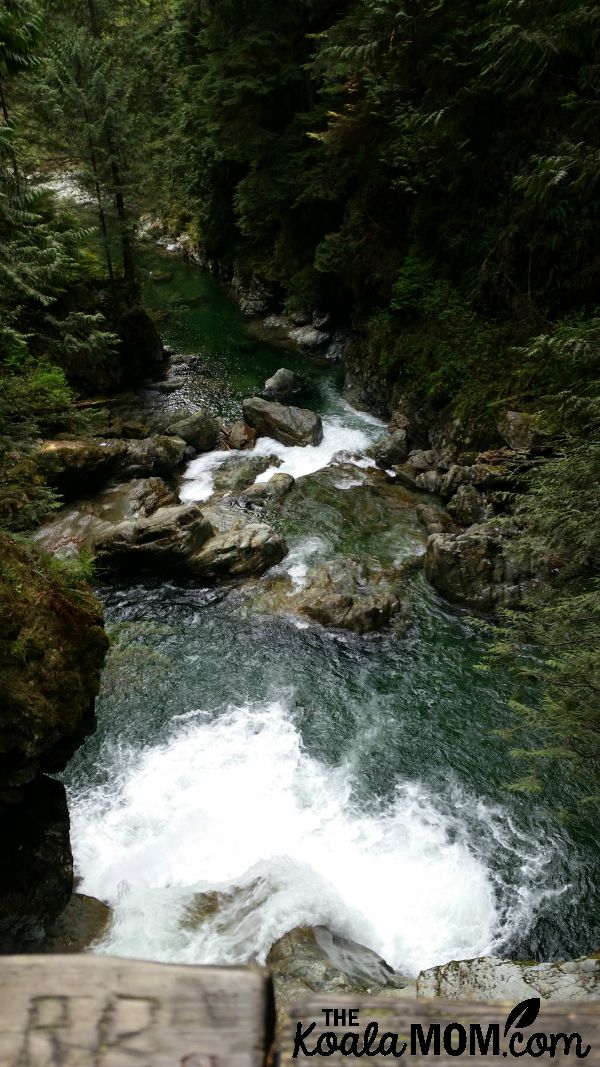 Lynn Canyon also has an ecology centre and picnic areas. And if you're up for a refreshing dip, you can go swimming in some of the pools. Find out more at the Lynn Canyon website. We'll definitely be back to there to explore more!
If you're interested in this trail, or you've enjoyed it, you may also like these family-friendly hikes around greater Vancouver.