Seventy-five years ago this summer, Nazi troops invaded the Soviet Union. Families were torn apart as sons joined the army, daughters were shipped to Germany, and Jews were shot over mass graves. Kelli Stuart's gripping novel Like a River from Its Course follows the stories of three young people as they endure the next six years of Nazi occupation in the Ukraine.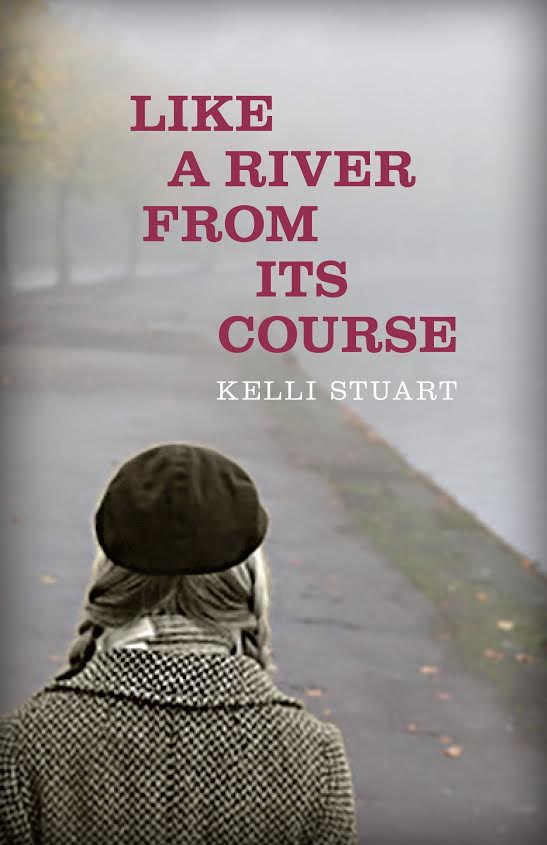 Masha is fifteen, the spoiled youngest child in her family, headstrong and loyal. Her father witnesses the mass murders at Babi Yar. She and her family struggle with the darkness and fear that follow. Then Masha and her sister are taken by Nazis to work in Germany. Facing the unknown, they can only hold onto the hope that someday the war will end and they can return home again.
We're Untermensch. I have heard the word so many times since the Nazis first infiltrated our home. It's ugly, and it tastes bitter on my tongue. I know what it means, but I can't understand or fathom how anyone truly believes such a thing. Subhuman? I'm made of flesh and bone just as each of these men in uniform. How can my worth as a person possibly be determined by something as small as geography?
Luda is a teenager like Masha, but she has grown up with an abusive father instead of Masha's loving parents. When her father leaves her to be assaulted by Nazis, Luda turns to her best friend's family. Her pregnancy pushes her new family to their limits, testing their love and beliefs. Then Luda's involvement with a German soldier endangers her life, and she must flee. On the way, she meets Masha's brother Sergei, a soldier in the Red Army who has learned that nothing is black and white.
"I wanted to fight to protect my country from the enemy. I was naive when I joined. I didn't realize that the enemy could easily be dressed just like me."
Kelli Stuart's writing is vivid and crisp, drawing readers into the harsh realities faced by Masha, Luda and their families. Looking back on history, we tend to paint the Nazis as evil and those who fought them as good. Kelli shows that good and evil appear on both sides of a war. Frederick and Hans are German soldiers, struggling to do what is right and fight for a cause they believe in—even if they aren't sure what that cause is anymore.
In the midst of suffering, many of us tend to ask where God is. In the Soviet Union of World War II, any mention of God has long since been stamped out. Yet when Masha's father begins asking questions, he finds an old priest who challenges his thinking and offers peace.
The old man smiles and nods his head. "You would be surprised, my friend, at the power in believing in something outside of yourself. When you acknowledge that the pain of this world is unbearable, you're able to finally surrender to the One who alone is worthy of carrying the weight."
I've read many novels set in World War II. It's one of my favourite periods of history. Like a River from Its Course one of the best novels I've read about this time period. I knew little about what happened in the Ukraine during the war and still found myself wondering about some of the events of this novel. Like a River from Its Course is based on fifteen years of research and interviews with survivors of the war.
To find out more about Like a River From Its Course, including back stories to the novel, what people are saying about it, and pinnable images with quotes from the book, drop by Kelli's website. A portion of the proceeds from Like a River From Its Course will go to World Hope Ukraine for the Hope House, a place dedicated to young women who have aged out of the orphanage.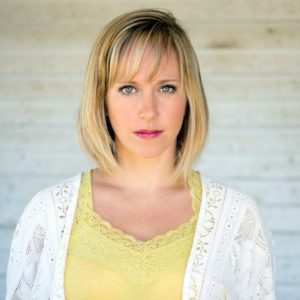 Kelli Stuart has been married to her husband Lee for fourteen years and has four children. She blogged for six years at Minivans Are Hot, documenting "this crazy thing called motherhood." Like a River from Its Course is her first novel.
She's also written for 5 Minutes for Mom, the Huffington Post and other sites for moms and writers. In 2012, Kelli traveled to Tanzania with Compassion International as part of their blogging team to raise awareness on how the organization is benefiting children worldwide. She has a graduate degree in English Professional Writing with a minor in Russian.
"I will encourage you with this: that which man has left you with is darkness. The belief that a utopian life can be created through hard work is false. Utopia is unattainable. Can it even be defined? What is utopia to you? Would it be the same for me? You don't have the power to create perfection. … Life is a series of trials, all strung together by moments of beauty. But when the string of joy and beauty breaks, what is left to hold life together if there is no God?"
Celebrate the release of Like a River from Its Course with Kelli by entering to win a Kindle Fire Prize Pack!
One grand prize winner will receive:
A copy of Like a River from Its Course
A Kindle Fire case (winner's choice)
A $30 Amazon gift card
Enter today by clicking the icon below, but hurry! The giveaway ends on July 18th. The winner will be announced July 19th on Kelli's blog.
I received Like a River from Its Course for review courtesy of Litfuse Publicity Group. All opinions expressed are my own. If you enjoyed this novel, you might also like The Federov Legacy.