Last week the girls rediscovered some play dough toys and begged me to make them some play dough. That has basically been keeping them busy all week. I've had fun listening to them play together while they create, and seeing what they create when they are done.
This is a little girl in a snowsuit, by Lily: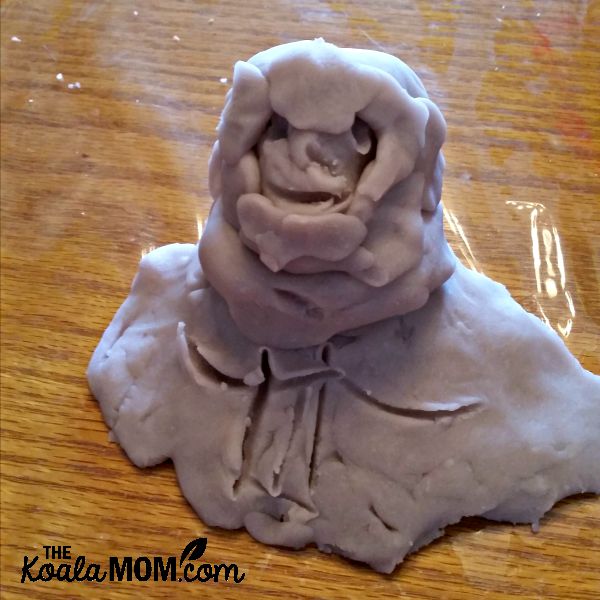 Sunshine liked creating caves for her family (including the "mother" cut-out, which she misread as "monster" at first):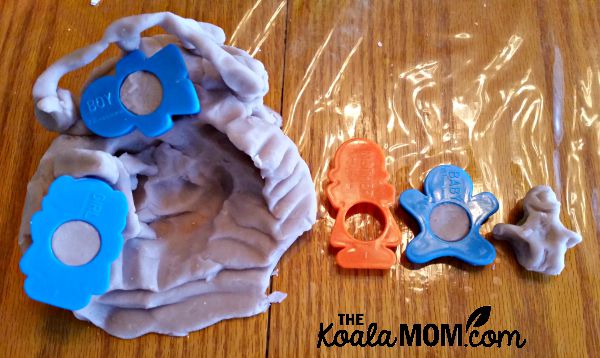 They've also made some play dough "carvings" or drawings with various tools (they like asking me to make a "perfect ball" for them to start with):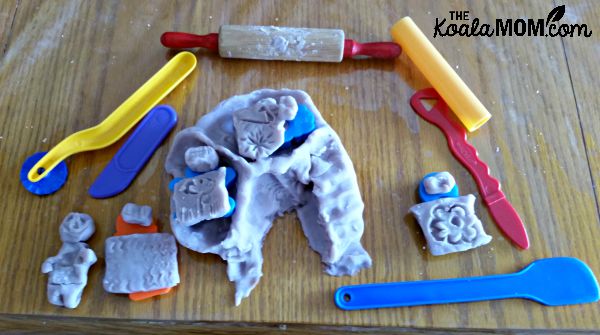 I prefer homemade play dough to store bought; it's usually cheaper and softer and I know exactly what's in it when Jade wants to taste it or the girls spend all day modeling with it. I've found that cooked play dough recipes usually work the best; here's my favourite:
Cooked Play Dough
2 cups flour
1/2 cup salt
2 tsp cream of tartar
2 cups water
2 tbsp oil
food colouring
Mix dry ingredients together. Add desired food colouring to the water and then add coloured water to dry ingredients slowly, while stirring over medium heat. Add oil. This will look like a really sloppy mixture. Cook over medium heat until play dough is nearly set (it'll get thicker as it cooks), stirring continuously. Add 2 tbsp vanilla extract when play dough is nearly done (optional).
Remove from pot when cool and knead while still warm until smooth. This will keep for several weeks if stored in a plastic container or ziploc bag.
More recipes and play dough ideas:
Do your kids enjoy playing with playdough? What sorts of creations do they make?