My girls are huge fans of the movie Frozen, and I have to admit I'm a fan too. I like the movie's message that love at first sight is probably not a good idea, that it takes time to get to know someone, and that those we love aren't perfect (and may pick their noses). As I listen to the movie or the soundtrack with the girls, one song always sticks in my head:
We aren't saying you can change him
'Cause people don't really change
We're only saying that love's a force that's powerful and strange
People make bad choices if they're mad or scared or stressed
But throw a little love their way, and you'll bring out their best
True love brings out the best!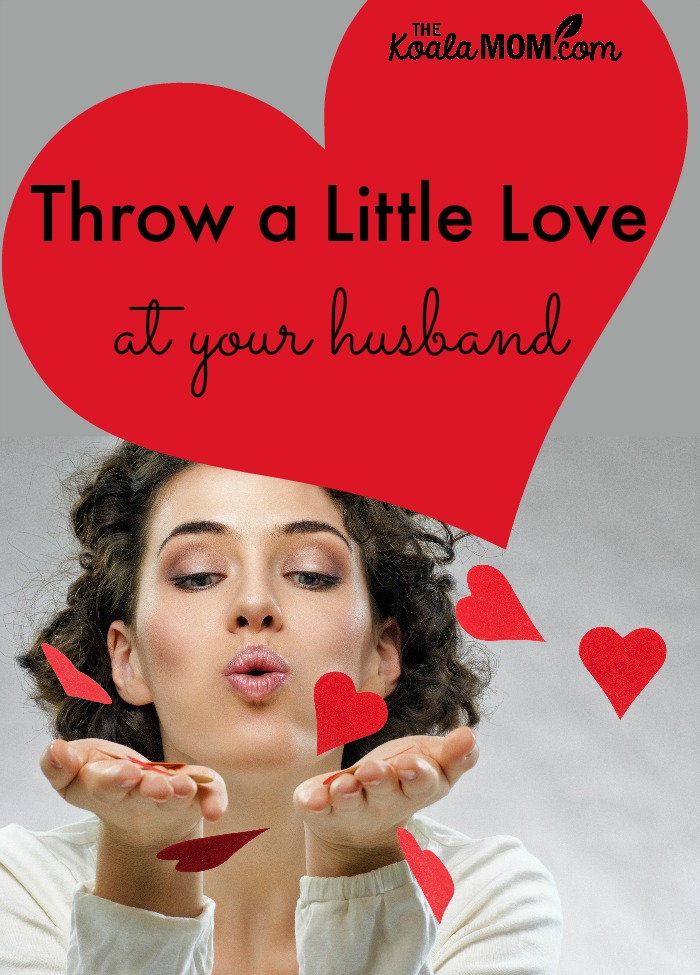 If I could say one thing to sum up the posts I've written this month, it would be "throw a little love at your husband." Maybe you have a great marriage, and it's easy to love him. Maybe you're walking through some tough times, as my husband and I have, and it's hard to love him. Maybe you have a long list of things you wish he'd do or be, or you think he's making some bad choices right now. Throw a little love at him and see what changes.
It can be hard to be the one to make a change. I know—I've been there. I wanted my marriage to be different, but I didn't want to do it by myself. I thought, "We need to work on this together. If he's not working on it, I'm not either." I threw a lot of anger and resentment at my husband, and, well, it didn't cause the change I wanted.
It's easy to be angry, to point fingers, to dig in our feet and declare war.
It's harder to say, "I forgive" and to reach out.

And yet just a little love can make a big difference. I've seen that happen in my marriage in the last few months. Granted, finishing school and being less stressed out in general helped me a lot, but I also made the choice to be more honest with my husband. I did one thing he's been asking me to do for years, and it has reaped huge results in our relationship.
So as I finish this month, I'd like to challenge you as a wife to do one thing to throw a little love at your husband. Cook for him. Accept him. Thank him. Massage him. Surprise him. Or do something else he's been asking you to do, and see what happens.
Thank you for joining me this month. I pray that God will bless you with a very happy husband (who wants to have a happy wife too). If you haven't already, please subscribe to my email newsletter or follow me on social media to stay in touch!

How do you throw a little love at your husband? Have you noticed something little you can do that makes him happy?