One of the biggest struggles we've faced in our marriage has simply been finding time for each other. Since our first year together, we've been really busy. We got pregnant on our honeymoon and now have three kids; my husband has worked multiple jobs; we've been involved with church; and we just both finished four-year university degrees. When people ask us how we do it, I honestly say, "I don't know!"
At times, however, doing it all has been at the expense of "us." Jobs have set times you are required to work; papers and exams have set deadlines you need to meet; and children have urgent needs. Some weeks, we'd barely see each other for a quick kiss hello or goodbye as we tried to get through all the things on our to-do list.

However, I didn't really realize the toll our busyness was having until this summer, when I finished my degree. In the excitement of being done school, I began to think of all the other things I could do. I could write more. I could start a business helping other bloggers. I could edit a novel for a friend. Somehow, "make time for him" didn't make it onto the list.
It didn't take long for me to start feeling just as harried and stressed as I'd felt when I was in school. I was frustrated I didn't have enough time for editing, blogging and social media because my husband and girls wanted to do something with me. And then it hit me: my family was more important. I told my clients I was pulling back from my start-up business. And in the months since, I've worked to make time for him everyday.
It hasn't always been easy. This summer has been one of transition for us; we moved, he started a new job, and I've started homeschooling Sunshine. And that's what our life has looked like for seven years: complicated and busy. I guess I've been waiting for us to have a "perfect" life with a nice routine where we can sit down with a glass of wine together at the end of the day when the kids are in bed (or something like that). And it's probably not going to happen. So we need to carve out time to spend together, no matter what the day looks like.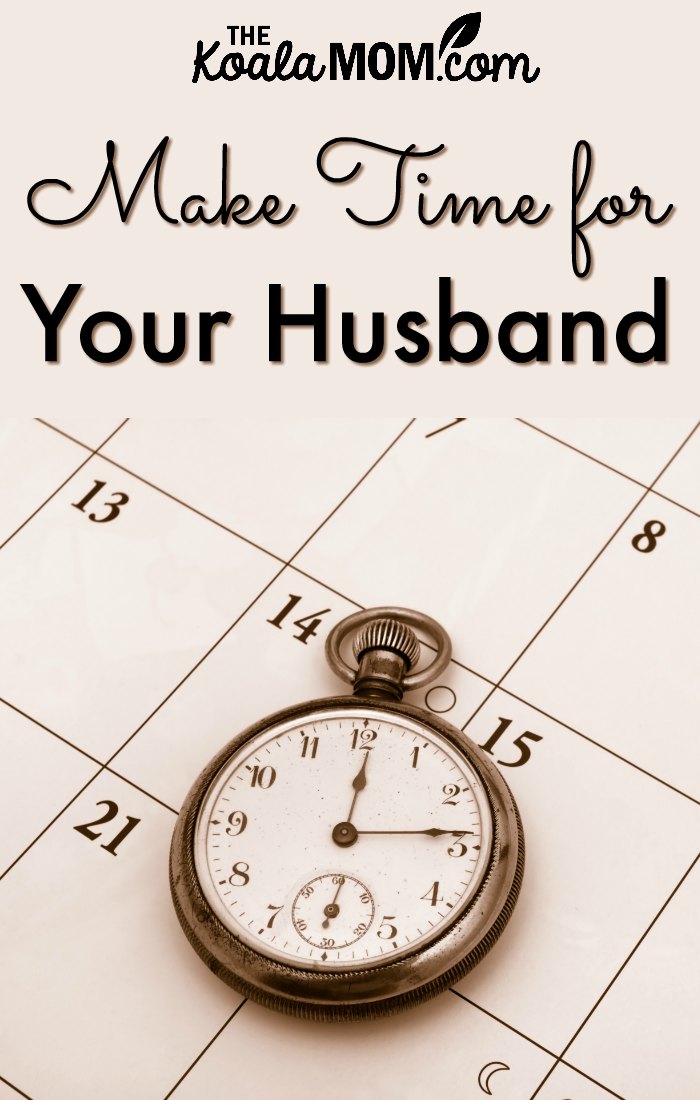 When he worked in Vancouver for a co-op term, that meant Skyping or phoning together at the end of every day. When he got offered a full-time job a month before the end of a school semester, that meant staying up until 10:00 at night to talk to him when he got home after a long day at work and school (even if it meant I needed an extra coffee to get through the next day). Sometimes it means I drive into the city with the girls to meet him for a quick lunch or supper between his work and other meetings. Or it means looking at the calendar and realizing we're facing a busy week, and then phoning a babysitter so we can have some quality one-on-one time together at the end of it.
This seems like a small thing, yet as I say, it hasn't been easy—and it's had huge results. I can honestly say I feel much closer to him now that I have in a long time. We've talked about things I never thought we could discuss (without having a fight). We've shared more about ourselves and our dreams with each other. And even on the days when we only have ten or fifteen minutes together, those moments of connection go much further because we've had other deeper conversations recently. And my husband? Well, he's been asking me for seven years to talk to him more, so I'm pretty sure he's much happier too.

If you're looking for one small thing you can do to improve your marriage, just make time for him.