From supplements to protein shakes and gym memberships, getting healthy and fit is no scoffing affair in terms of the dent it puts in your wallet. What if I told you that there is not one, but many different ways you can get fit and save money in the process? Not all forms of exercise require huge investments of money in order to help you reach your fitness goals.
You can absolutely get fit and healthy on a budget, and can completely modify your life to live the ideal life for your body and your money as well. Not only can you redeem heavy discounts for exercise wear at ClothingRIC, but there are many exercises you can do right at home, which are perfect for shedding weight or bulking up!
Here are some top tips for getting fit on a budget and losing weight without relying on pricey gym memberships or supplements that cost you an arm and a leg.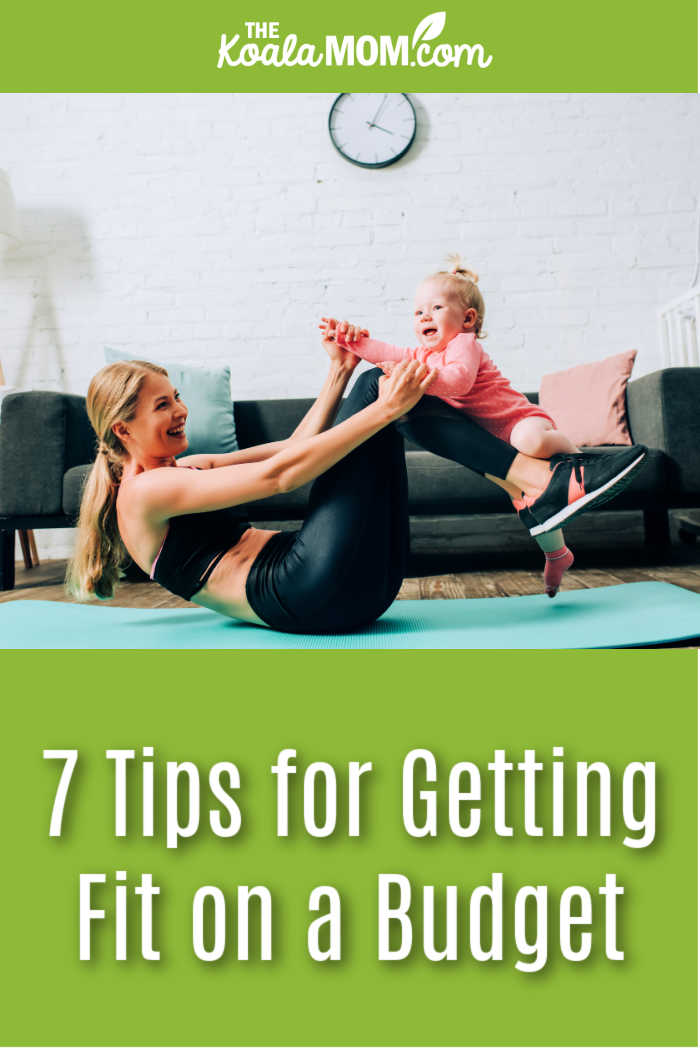 Use Free Videos and Fitness Apps
There are numerous free fitness applications and online videos available. Even Instagram is brimming with free workout posts. For example, when I only had 15 minutes every morning to workout, I'd google "15-minute workout video" and find quite a few options to choose from. You can even just find one-page printables with an easy-to-follow workout routine. Stick it on your wall and do it every day!
Experiment with different apps, programs or YouTube channels to see which ones are best for your present lifestyle, training preferences, and athletic ability. After all, it's not like you have any money to lose if an app or a video does not suit you.
However, you are not limited to free apps since there is a way you can take advantage of paid ones as well. Even some paid fitness applications include a free trial period. This is an excellent way to sample before you buy. However, remember to cancel your bill before the trial ends if it's not the app for you. But if it's exactly what you're looking for, be sure your budget is prepared when the free trial ends!
Get Fit on a Budget at Home
Working out at home can help you save money by not having to pay for gas to get to the gym or parking fees at the gym. Even if you choose to join an online workout program or subscribe to online workout videos, it's often cheaper to do that than to pay gym fees.
Keep in mind that not all instructors are certified, so do some research to ensure you are getting the best workout. It's good to learn from a coach or fitness instructor who has some training or credentials.
A few pieces of workout equipment can go a long ways in your home gym. You can purchase them as you need them for specific workouts you enjoy. To save more money, watch for secondhand equipment or search for Walking Pad discount codes.
Don't Buy Prepackaged Meals
You might want to buy a packaged protein meal, thinking it will boost your performance when exercising. However, processed, already packaged foods are generally unhealthy. Food businesses understand that by adding a health food phrase on the packaging, they can charge more. "Keto-friendly" and "gluten-free" are catchy phrases that sell products, whether or not these products are truly "healthier" than the alternative.
However, these fancy "health boosters" can easily be prepared at home. For instance, you can easily prepare healthy smoothies in your kitchen at a fraction of the cost, by looking up a healthy combination on the internet, slicing up some fruits and putting them in the blender. It's as easy as that!
Learn a New Dance
Dancing isn't just fun, it's also a great way to stay in shape. There are many different types of dance to explore. You can try Zumba, learn Broadway routines, groove to hip-hop beats, or discover countless other styles. Dancing doesn't have to be a solo activity; you can do it with a partner, making it a fun couples' endeavor.
To get started, simply hop onto YouTube and search for dance tutorials you can follow at home. Whether you're flying solo or dancing with a partner, there's a world of dance waiting for you to dive into and it will prove to be a cheap exercise for getting fit.
Get Outside
Walking and jogging are both budget-friendly activities that can help you get fit. All you need is a good pair of shoes. Watch for sales and coupons to save money on your favourite pair or shoes. Remember that your shoes will likely wear out if you are walking or jogging regularly, but this small investment is worth the return. Activities like walking and running are great for strengthening your muscles, bones and joints (such as your hip joints!).
Stay Hydrated on a Budget
A simple, budget-friendly fitness tip is to drink more water instead of sugary sodas or energy drinks. Water is not only good for your body but also easy on your wallet. Sodas can be expensive and packed with sugar, which isn't great for your health or your finances.
Here's another suggestion: try your morning coffee without sugar or cream. By skipping these ingredients, you'll not only save money but also avoid consuming unnecessary calories. It's a healthy choice that benefits both your wallet and your well-being.
Saving money on gym clothes
You have the option of working out in the finest technical materials or in raggedy old sweatpants. However, whatever option you choose, they do not have any influence over your performance because your lungs and muscles are completely unaffected, either way.
Only spend the big bucks on gym wear that is worth paying a premium for. For instance, if you are a deadlifter, spare no expenses when getting a weight belt because it prevents any damage to your lower back when lifting, which is very dangerous for your longevity.
Leggings are another area where spending more can get you higher quality, but that doesn't mean you have to pay full price for them as you can easily get Pladra discount codes that will help you in getting healthy and fit on a budget.
Many mid-range labels exist out there that do not compromise on quality, creating solid, long-lasting clothing that isn't see-through. Try shopping secondhand or thrift stores for workout wear, as you can often find nearly new exercise outfits for a fraction of the price there.

Contrary to what people might tell you, a simple search on the internet can show you countless ways to lose weight with no money. Combine them with the above mentioned tips for getting fit on a budget and you have an effective training regimen ready, complete with a proper diet and the right exercises you need to follow!