Just as the music begins to fade away, Sunshine says, "Go back!"  I punch the back button on the truck's CD player and the song starts again.  A soft woman's voice croons, "Snow glows white on the mountain tonight…" and Sunshine joins in.  She knows all the words to "Let It Go" and most of the words to "Do You Wanna Build a Snowman?"  Everything around here is Elsa and Anna (and sometimes Olaf and Sven and Kristoff too).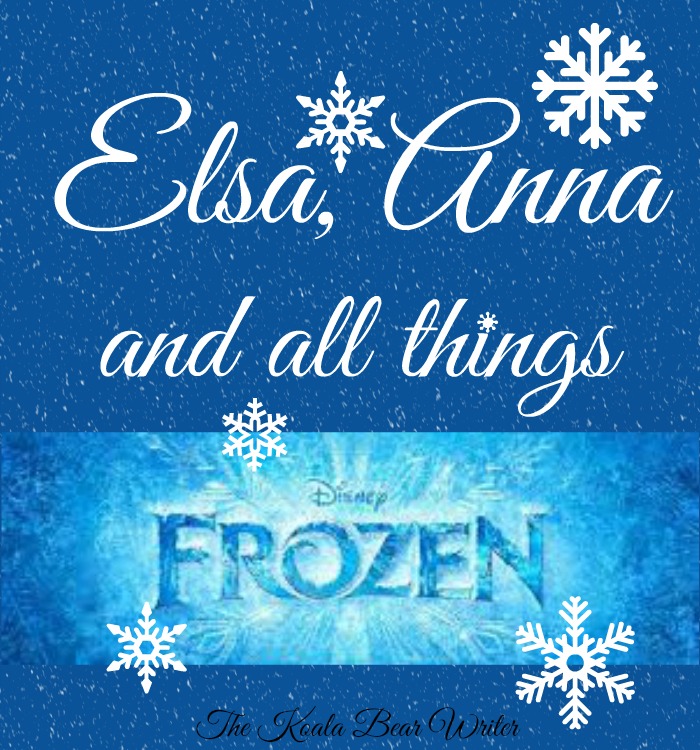 I have to admit that I'm as much a Frozen fan as they are.  I heard great things about the movie before we went to see it and I've been raving about it since to friends.  I loved the music, the story, the animation.  Because we have three girls in our house, we love the theme of sisters and friends in the movie.  And I liked the more realistic ending (not all fairy tales need to end with a wedding!) and the message about what love really is.
Sometime soon it's going to get added to our DVD shelf.  Until then, I've been scouring Pinterest and the web for Frozen ideas to keep the girls busy.  If your kids are also Frozen fans, read on (and share your ideas!).
Rainbow Loom Elsa Doll

If your daughter has a Rainbow Loom, check out this tutorial to create an elastic Elsa doll.  The tutorial itself if about 45-minutes and took Sunshine (age 6) and I about an hour to create.  The arms, braid, cape and head are all made separately and added to the body, but the tutorial is very straightforward and the doll is pretty cute.  (Sunshine and I may have made the braid and arms longer than necessary…)
The Original Story
Disney gives credit to Hans Christian Anderson for the idea behind Frozen.  The story is based loosely upon his fairy tale The Snow Queen which I checked out at our library.  In that story, the two main characters are friends rather than sisters, so I liked the twists that Disney gave to an old story.
Frozen and Tangled
If your daughter is also a Tangled fan like Sunshine, check out this theory about the relationship between Elsa, Anna and Rapunzel.  (Maybe that's sequel material for Disney?)
All Things Olaf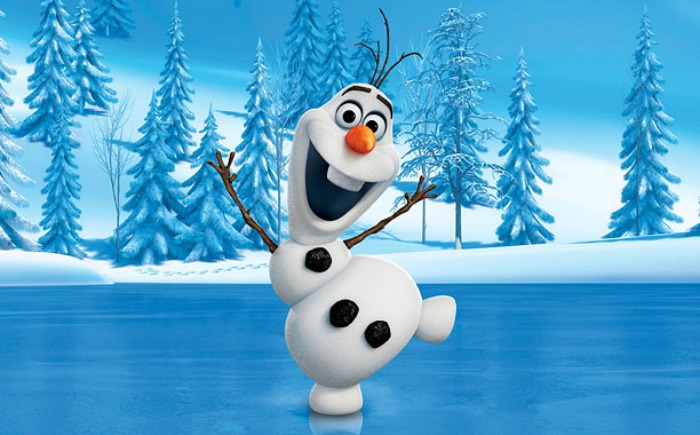 I gotta say, Olaf is the cutest snowman around!  And he dreams of summer fun… so he's a year-round snowman.  Here are some fun snowman activities to keep your kids busy:
Colouring Pages, Printables and Crafts
There are lots of colouring pages and printables available.  Here are some that I've printed for my girls:
Or encourage them to use their imaginations to tell (or extend) the story with Elsa and Anna costumes.
Frozen Birthday Party Ideas
Sunshine is already planning her seventh birthday party.  She and her friends are going to act out the entire Frozen movie together.  She's already assigning parts (today, Lily got to be Svenn the reindeer, which she wasn't happy about at first and then Sunshine talked her into it by telling her something funny from the movie about Svenn and carrots).  I keep telling her that maybe by next February another movie will come along that she likes, but until then, I'm collecting birthday party ideas.
The Soundtrack
The soundtrack for the movie is seriously awesome.  Which is why everyone is singing it…
More Great Frozen Products
Find more Frozen activities and ideas on my Pinterest board:



Do you have a Frozen fan in your house?  What's her favourite part of the movie or favourite Frozen activity?
This post contains affiliate links; as an Amazon Associate, I earn from qualifying purchases.