"What do you think of the racing stripes on that car?" my husband asks as we sit at a red light.  I scan the intersection until I find the red car with black stripes up over its hood.  I can't tell Chargers and Challengers apart, but that has been my husband's dream vehicle since Dodge first brought out the newer models a few years ago.  Back then, he joked he'd get one for his fortieth birthday; back then, forty seemed a long ways away and that seemed completely possible.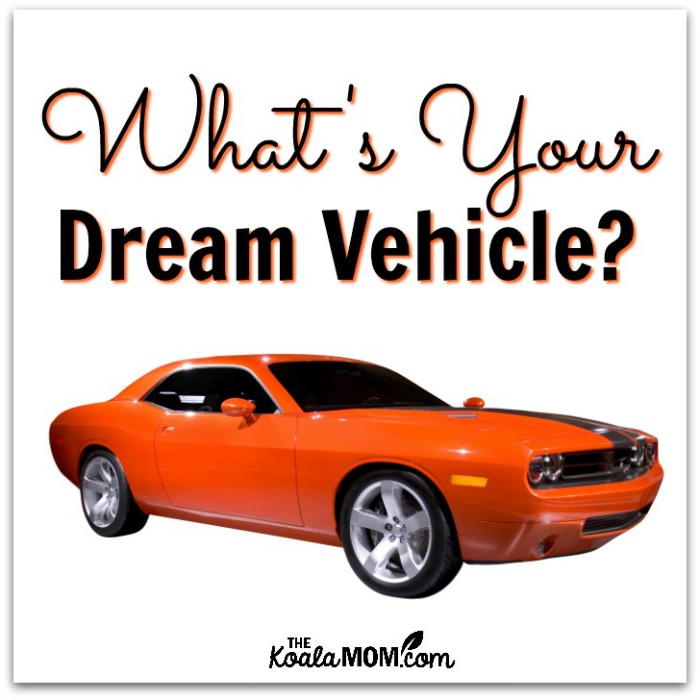 Growing up with brothers, I'm used to noticing other vehicles on the road.  There was a time when I could tell you whether the semi truck coming towards me was a Mac, Peterbuilt or Kenworth.  Back then, I could identify a Dodge, Chevy or Ford just by its headlights.  My husband also points out vehicles as we're driving, getting my opinion on the paint job or accessories on other Durangos, pointing out the lift kit or big winch on a Jeep, or admiring a classic car out for a spin.
When I was in my teens, my dream vehicle was a Jeep TJ or a classic Landcruiser. I spent several months before university shopping for one before deciding I couldn't afford tuition and a vehicle.  With the weather turning nice here this spring, I've occasionally wished we had our Jeep back—it's time to drop the top, crank the radio, and go for a windy ride.  Someday, the Jeep will be our commuter vehicle while the Durango is our family vehicle.
Unique vehicles have always caught my eye.  Like a bright green Jeep TJ.  Or the orange Dodge Dakota my husband drove when we were dating.  The sort of vehicle you can see coming from a mile away.  When we were looking for a Durango before Jade was born, we saw a pink/purple truck for sale.  I thought it was totally cool, but my husband was happy when it sold before we could look at it.  Hey, if I'm going to be a taxi mom, it might as well be in a nice taxi, right?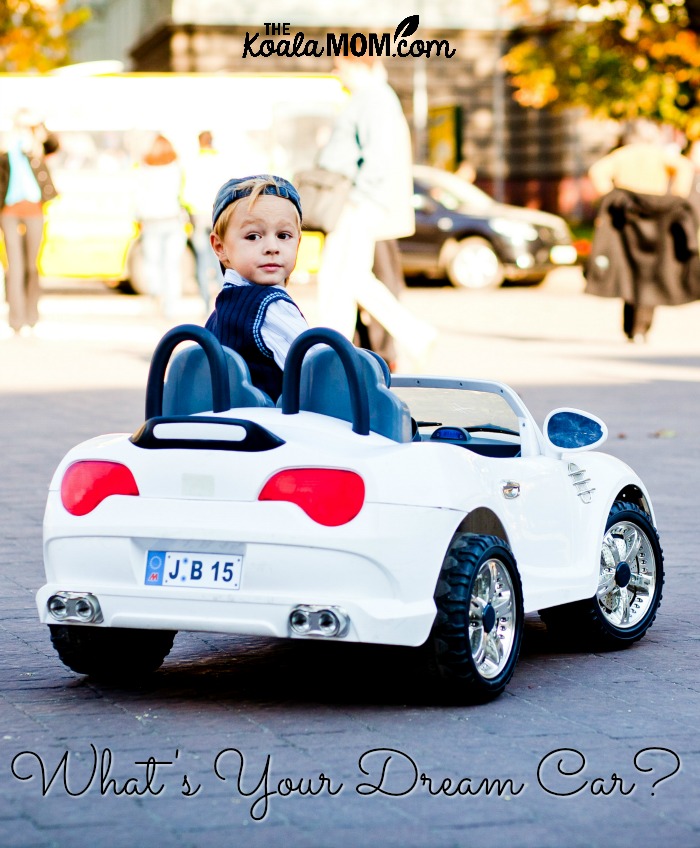 When I first told my brothers I'd started dating a friend from university, they looked at each other.  Almost in unison, one said my full name if I married this guy and the other said my initials—BMW.  I must confess I liked BMWs even before that became my initials.  BMW's Z-series roadsters are pretty cute, although obviously not family vehicles.  And I know that BMW makes a larger SUV that would probably seat five, but I like the sporty cars better.
It's fun to watch the cars passing us on the road and dream about what we might drive if we could drive anything we wanted.  Or you can browse autoblog for more cool cars.
What's your dream vehicle?
This is a sponsored post; all opinions expressed are my own.