How the year flies past!  Here it is the end of 2012 once again—time to take a look at all the books that made it onto my reading list this year, and see which ones still stand out as being worthy of a second read (someday!) and a place on my bookshelf.
As always, the list surprises me.  This is the first year that my nonfiction list is longer than my fiction list!
Fiction:
Dance, Gladys, Dance—this book was a really fun, light read with a cast full of unique, zany characters.  Even now, I smile thinking about it.
Paperback Writer—this is a Stephen Bly book I found on my shelf around Christmas, when I had time to read and no books on my review list.  I think this is the third time I've read it and it's still one of my favourite books.  Lots of laughs and food for thought as a paperback writer encounters various adventures on his way home after finishing his latest novel.
Nonfiction:
The Resolution for Women—as January (and New Year's Resolutions) approaches once again, may I recommend this book to you.  It remains one of the best women's devotional books that I've ever read.  In fact, I can't wait to get it back from a friend of mine to read it again myself.
Happily Ever After—an excellent book on marriage.  Dr. Chapman's book is filled with great advice and concrete suggestions for improving your marriage (and every marriage, I think, has room for improvement).
Bringing Up Girls—a much-needed book for our times, I believe.  Dr. Dobson takes a good, hard look at the effects of today's culture upon our daughters—and how we as parents can help our daughters navigate that culture.  If you have a daughter of any age, you should read this book.
Audiobooks:
Oliver Twist Radio Theatre—it was definitely a treat to revisit a Dickens novel in this audiobook.  I've been a big fan of Focus on the Family's Radio Theatre since listening to their Narnia audiobooks, and I was equally impressed with how they dramatized a classic Dickens.
Plus, a sneak peak at a new book coming out this year (watch for my review on Tuesday) that I thoroughly enjoyed: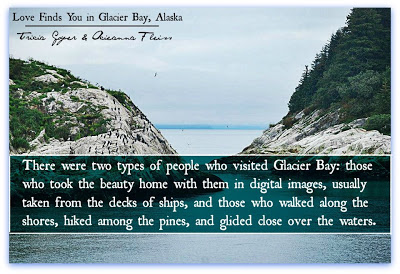 What were your favourite books from this past year?