Is your child a sports fanatic? Do he or she love watching every game of a particular favorite team with undivided attention and passion? If yes, then why not encourage that enthusiasm by decorating his or her room in a sporty way that reflects his or her personality?
Kids often spend a lot of time in their room, which can be a place for them to read, play, hang out with friends, study, and more. Their room should be a place they feel comfortable and at home, able to express themselves and their interests. And so, if sports are one of your child's interests, here's an ultimate guide to help you add some sporty touches to their room.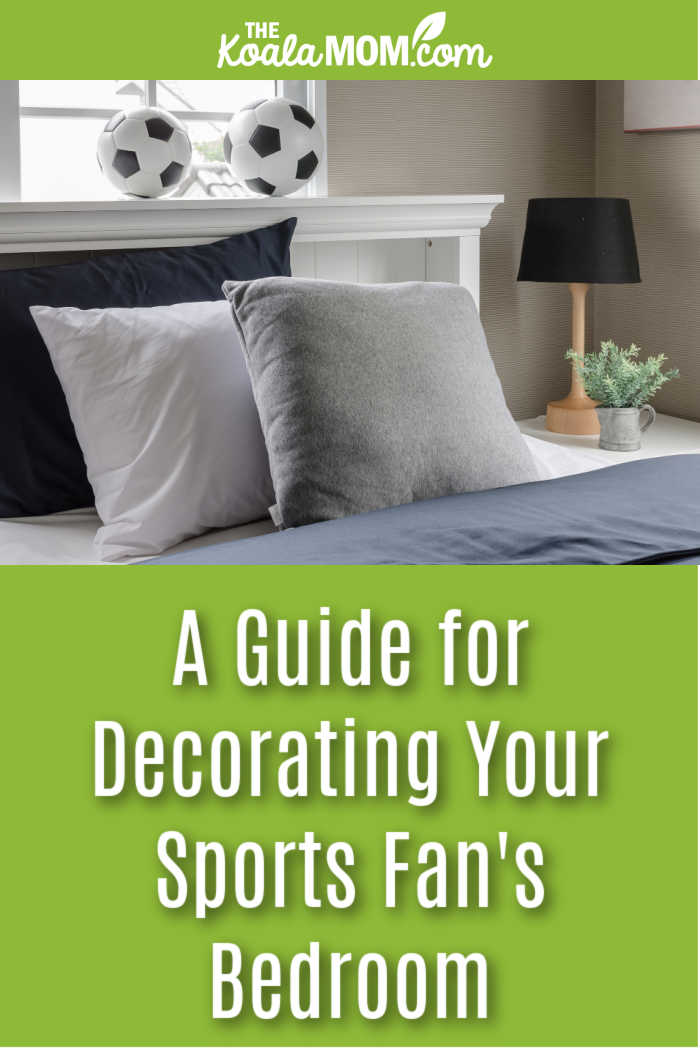 Choose a Team Color Scheme
The first step towards decorating a room in sports-style is choosing the color scheme. You can either go with your child's favorite team's colors or choose something appealing that relates to any particular sport. For example, perhaps a soccer fan wants a room that starts with a black-and-white theme or a football fan wants a room that is green and brown.
Get Creative with Wall Decorations
After selecting the color scheme, it's time to get creative with wall artwork. Wall decorations are an easy way to add spice to any living space without spending too much money and effort. Sports logo stickers are perfect for adding a fun twist to walls or ceilings!
Your child may also have posters showcasing favourite moments in sport history or certain players whom he admires. Another idea is to look for inspirational quotes from star players. Incorporating the posters of favorite players into decoration might not only create a perfect vibe, but also help give back memories of particular moments like winning a championship.
Display Sports Gear
One key element for making a sporting atmosphere in your child's room is displaying their sports gear: flags, jerseys, autographed balls, etc. Hang them on walls, dangle them from desktops or shelves—showcase them in the best possible way! This step isn't just about being display-oriented but also adds the life and soulfulness required for any true sports fan's chamber.
Add Sports Memorabilia Display Cases
Whenever your child attends events and performances of favorite sporting events, showcase these memorabilia items within aesthetically pleasing glass casing or in a special scrapbook. Your child will enjoy being able to walk through memory lane and relive those special moments.
This can also be the perfect way to "put away" your child's favourite team shirt or jersey—the one that's too small but they refuse to let you hand it down to a sibling or friend. Perhaps they'd be willing to put it in a display frame, with some other sports memorabilia such as tickets, and hang it on their wall.
Invest in Sports Rugs & Pillows
Rugs and pillows having sports-related designs give every room the extra you like. They come in various sizes and shapes, ensuring there is something available for all to furnish around their budget constraints. Get your child a customized soccer pillow featuring his or her favorite team's symbolization!
Get Creative with Lighting
Lights could make or break the atmosphere inside any surrounding area! Contrasting colored neon lighting helps differentiate party moods within separate areas of the room while creating unique spaces that encourage conversations between people of different interests. For example, you can use lighting to help create a space conducive to study in one corner of the room while also showcasing favourite posters under spotlights in another corner of the room.
Sports Themed Bedding
If your child wants to sleep in a sportily designed bedroom where everything remains per the desired theme, sporting bedding design is an absolute must-have element! From themed sheets to specially crafted bed covers made out of basketball-patterned cotton, you are sure to find something that makes your little sports fan happy to get ready for bed (for a few nights, anyway). Save your child from boring traditional-style blankets, and get sports-themed bedding today!
Sports Related Curtains & Blinds
Another way to bring a pleasing sporty vibe into the bedroom is by adding sports-printed curtain blinds or shutters onto windows. Add something that features game-time favorites such as basketball hoops, soccer nets, football stadiums, boxing rings, etc.
Add Some Fun Touch with Bean Bags and Chairs
Lastly, add fun to whatever corner meets the requirements for a complete lounge area sporting decor by placing bean bag chairs. Bean bags are great as they can be easily moved around depending on mood requirements & even pose perfect spots for quick napping sessions after long nights of exhilarating game-time experiences.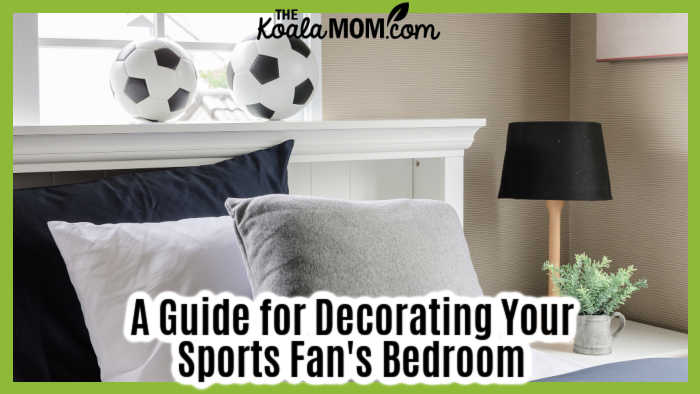 In conclusion, there are many ways to decorate your child's room sportily. Consider starting small (perhaps just paint and bedding) and then adding other elements (such as lights or posters) as gifts for your child. Hopefully these tips may help you create a personalized experience within walls!