Are you a fashion enthusiast looking to start your own business? Have you considered the thriving world of resale clothing? The thrift trend has taken over in recent years, and starting a resale clothing business can be your ticket to success. Not only is it environmentally friendly, but it's also profitable and offers a unique shopping experience for customers.
In this blog post, we'll dive into the different types of resale clothing businesses, how to get started, tips for running a successful business, and everything else you need to know about becoming part of the booming thrift industry. Let's get started!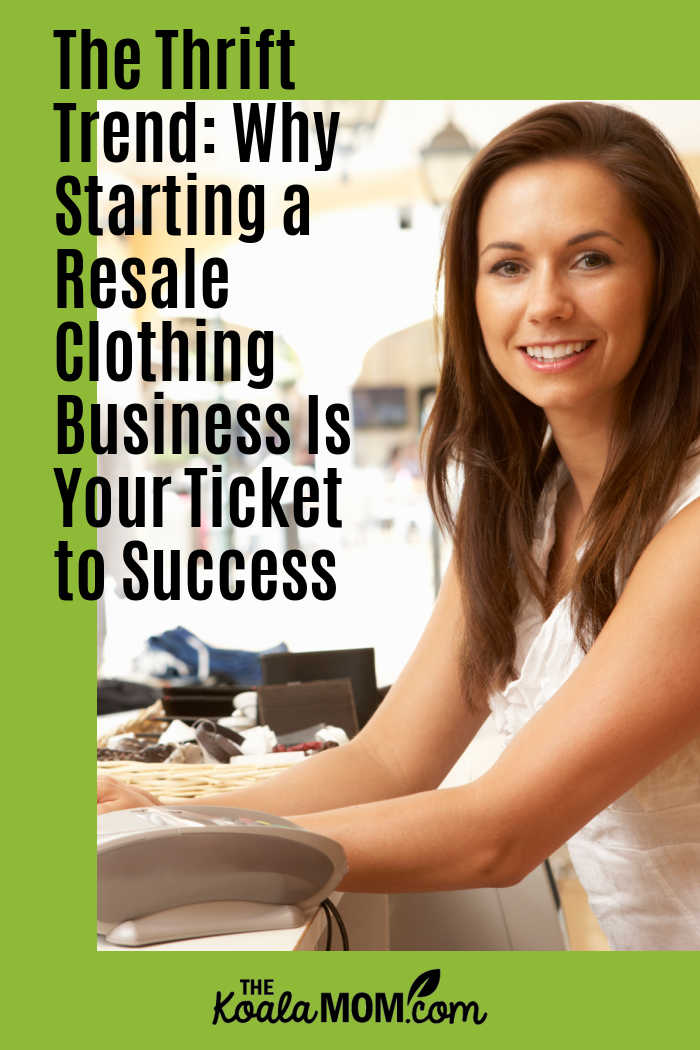 The Thrift Trend Is Your Ticket to Success
Starting a resale clothing business can be an exciting venture for many reasons. Firstly, it's an eco-friendly way to make money by keeping clothes out of landfills and giving them a second life. This is becoming increasingly important in today's world where sustainability is a hot topic.
Secondly, the resale clothing industry has seen significant growth over the years with more people preferring thrift shopping over fast fashion. This means there's a large potential customer base you can tap into.
Thirdly, starting a resale clothing business doesn't require as much capital as other fashion-related ventures like designing and manufacturing your clothes. You can start small by selling items from your closet or sourcing inventory from local thrift stores and consignment shops. In addition, Kreskat supplies second hand clothes that can help you start your business.
Last but not least, running a successful resale clothing business allows you to become part of something bigger than yourself—promoting sustainable living while providing fashionable options for budget-conscious shoppers. It's truly a win-win situation!
The Different Types of Resale Clothing Businesses
There are several types of resale clothing businesses that you can start depending on your interests and goals. The first type is the consignment store, where customers bring in their clothes to sell and receive a percentage of the profit. Consignment stores typically have a wide range of items, from high-end designer pieces to everyday wear.
Another popular type is the online thrift store, which gives customers access to an ever-changing inventory of secondhand clothing from all over the world. Online thrift stores require less overhead than brick-and-mortar shops and allow you to work from home but you may face challenges with shipping logistics.
If you're passionate about vintage fashion, starting a vintage boutique could be for you. These stores specialize in selling unique and one-of-a-kind pieces from previous decades and often have a loyal customer base.
For those looking to make a bigger impact on sustainability, upcycling businesses take pre-owned garments and transform them into new creations or repair them for resale. This method helps reduce waste while still providing fashionable options for consumers.
Some entrepreneurs opt for wholesale buying at thrift stores or other sources to resell at flea markets or online marketplaces like eBay or Etsy. This option requires more effort in sourcing inventory but can yield higher profits if done correctly.
Each type of resale clothing business has its advantages and challenges so it's essential to choose one that aligns with your passions and goals as an entrepreneur.
How to Start a Resale Clothing Business
Starting a resale clothing business can be an exciting and profitable venture. Here are some steps to help you get started:
Research: Before starting a resale clothing business, do your research on the demand for used clothing in your area and identify potential competitors.
Develop a Business Plan: A well-written business plan will guide you throughout the process of starting your own resale clothing business. It should include projected revenue, expenses, marketing strategies, and financial projections.
Choose Your Niche: Determine what type of clothes you want to sell—vintage or modern? High-end or budget-friendly? This will help you target specific customers and build brand identity.
Source Inventory: Start building the inventory by sourcing gently-used clothes from thrift stores, garage sales, or online marketplaces like eBay or Craigslist.
Set Up Shop: Decide whether to set up shop online or offline—both options have their advantages! Online shops require less overhead costs than physical stores but may lack local visibility.
Remember that perseverance is key when starting any new venture. With hard work and dedication, running a successful resale clothing business could be just around the corner!
Tips for Successfully Running a Resale Clothing Business
Running a successful resale clothing business requires more than just having good inventory and a physical store or online platform. Here are some tips to help you succeed in the competitive world of reselling:
Build relationships: Your customers and suppliers are your lifelines, so it's essential to build strong relationships with them. Offer personalized services like style advice and send thank-you notes to customers who make purchases.
Keep an eye on trends: Stay up-to-date with fashion trends by following influencers, attending trade shows, and checking out the social media feeds of top brands.
Price competitively: Resale clothing businesses rely heavily on pricing strategies because people come looking for deals. Make sure your prices are fair but not too low that you can't turn a profit.
Market creatively: Use social media platforms to showcase your inventory with interesting visuals that tell stories about your products.
Embrace technology: Invest in software tools like POS systems or inventory management apps that will save time while ensuring accuracy in stock tracking, sales reporting, customer data collection, etc.
By implementing these tips consistently over time, you'll be able to attract more loyal customers as well as keep up with industry changes—all leading towards growing success!
What You Need to Know
To run a successful resale clothing business, there are several things you need to keep in mind. Firstly, it's important to have a deep understanding of the fashion industry—from current trends to classic styles that never go out of style. You should be able to identify high-quality garments at affordable prices.
Secondly, having excellent customer service skills is essential for any business owner and will help build long-lasting relationships with your customers. Responding promptly and politely to inquiries shows that you value their time and appreciate their business.
Thirdly, developing an effective marketing strategy will help attract new customers while retaining existing ones. Utilizing social media platforms such as Instagram or Facebook can increase brand visibility and engagement with potential clients. Collaborate with local fashion accounts to promote your business.
Ensuring accurate inventory management is crucial for running a profitable resale clothing business. Keeping track of stock levels and knowing when to restock popular items ensures that you don't miss out on sales opportunities while minimizing unnecessary expenses.
By following these guidelines, your resale clothing business has the potential for success in this thriving industry!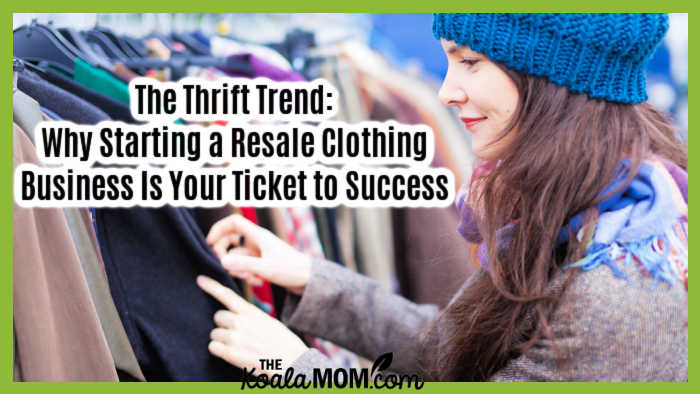 Starting a resale clothing business is a great way to enter the retail industry and capitalize on one of the hottest trends in fashion. By offering stylish, high-quality clothing at affordable prices, you can attract customers who are looking for unique pieces that they won't find anywhere else.
Whether you choose to open your brick-and-mortar store or launch an online shop, there are plenty of opportunities for success in this growing market. Just be sure to do your research and plan carefully before diving in.
With the right strategy and approach, starting a resale clothing business can be your ticket to a successful career as an entrepreneur. So why not take advantage of this exciting trend and start building the future you've always dreamed of?
Photo credits: Depositphotos.