The fashion world of summer '22 has seen a lot of changes, from the revival of Y2K style and bucket hats, to an obsession with aesthetics, the ever-preserving slip dress, and beyond. Trends this season were all about making a statement, centering around bold patterns, over-the-top accessories, and shades brighter than the sun itself.
Whether you want to dress out of your comfort zone with something new or go back to a trend you loved as a teen, here are 7 of the top fashion trends to try before the summer is over.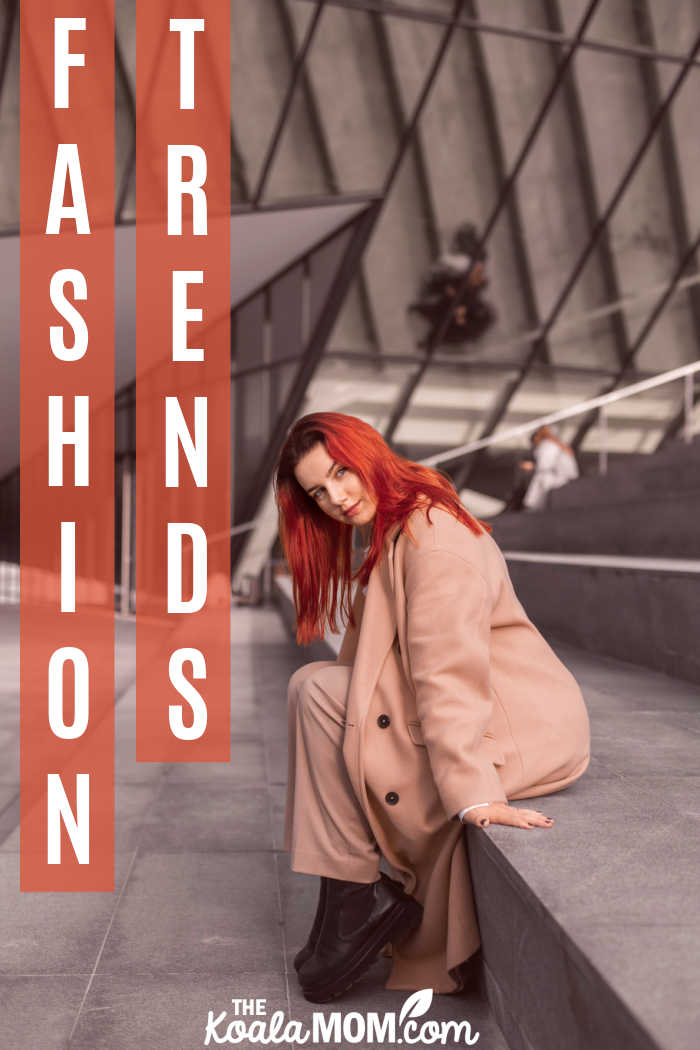 Chunky Tractor Boots
Forget about stilettos or pumps — chunky boots have entirely dominated this year's shoe scene. From Balenciaga Tractors to Doc Martens, the groove-rubbed trek sole boot has climbed its way to one of the most wanted fashion trends of this season.
The chunky tractor boot is characterized by a rounded toe and rugged sole, but brands have given the classic silhouette their own twist by adding in heels, laces, and zippers.
If you want to appear trendy this season, chunky tractor boots are an absolute must-have. You can style them with flared pants, knee-high socks, mini-skirts, dresses, shorts, or even sweats to elevate your outfit from casual to chic in no time. Don't know where to get all of this at a good price? Then you might want to check out offers from Myer.
Micro-Minis
Summer '22 fashion is all about extremes, and micro-mini skirts have become an absolute favorite in this regard. The micro-mini has made its way onto some of the top fashion runways around the globe, paired with everything from tube tops to thigh-high boots, t-shirts, bralettes, coats, scarves, and beyond.
If a micro-mini is a bit out of your comfort zone, there are still ways you can rock the style with more coverage. You can pair your favorite mini skirt with sheer tights or knee-high boots to show less skin, and even add a long trench coat or blazer on top for a more formal, classy silhouette.
Cut-Outs
Cut-outs are another favorite that have dominated major catwalks this season — think cold-shoulder tops, midriff-baring dresses, or slashed sheer tights.
While the idea of large cutout dresses and tops can be pretty uncomfortable for many, there are ways you can subtly incorporate this trend into your daily fashion.
If you pride yourself on being a bold dresser, the thigh cut-out tights and midriff-slashed ribbed tops are a must-try this season. But if you don't want to show a lot of skin, a little can go a long way. You can opt for keyhole neckline details or shoulder cut-outs to add more movement and flair to your outfit without it being too daunting.
Layering and mesh are among some of the biggest trends this year, so you can also hop on the cut-out trend by layering with a sheer shirt or a slinky mesh top.
Wedges
Since their time with campy 2008 fashion, wedges have made a total, updated return this season. A classic summer sandal, wedges offer the comfort of flats with the elevated style of high-heels all in one.
If you want a long-term pair to add to your closet, invest in classic coffee-brown or black wedges that you can style with literally any outfit. But if you want to ride the bold, colorful summer '22 fashion wave, think more out of the box.
From Simon Miller Ghost Wedges to bubblegum pink, bright yellow, and beyond, there's no shortage of cool wedge options to make a statement with your shoes this season.
Y2K Style
No one thought the bedazzled, layered, bubblegum-pink fashion of the early 2000s would rise again, yet the Y2K style made a full-fledged return in the summer of 22.
If you want to embody the classic Y2K style, think Mean Girls and 2000s Britney Spears — with metallic jackets, low-rise jeans, tiny shoulder bags, chunky heels, pastel sweatpants, denim-on-denim, and candy-colored everything.
Futuristic, retro, a little over the top yet casual and comfy at the same time, Y2K style has returned to the mainstream fashion world and seems to be going nowhere.
Academia
If you've ever wanted to dress like a cast member in Dead Poets' Society, now is your chance!
Academia fashion rose to the top during the beginning of the pandemic and is still going strong. Classic academia fashion is about the scholarly, old British boarding school vibe, but without the pretentiousness.
While much of the classic academia tweed pants, thick sweater vests, and knitted scarves don't go along with the heat of the summer, there are still ways you can embody the academia style in the sweltering heat.
Your summer dark academia wardrobe should comprise lots of linen, above-the-ankle socks, loafers, cotton trousers, and crisp-button downs. Try dressing in neutral, muted colors like gray, tan, brown, beige, nude, black, and white, and add on cloth tote bags and simple gold jewelry like Roberto gold coin bracelets or a classic gold chain to further elevate the look.
Slip Dresses
Slip dresses are a summer closet staple that never disappoints. Comfortable, flattering, and stylish, a slip dress is the ultimate go-to item when you aren't sure what to wear.
You can wear a slip dress on its own with a pair of high heels, pair it with boots and a white t-shirt for a more casual look. Add on a blazer, trench coat, or jacket if you're looking for more coverage.
Go for a classic little black dress if you want to play it safe, or incorporate some brighter colors and patterns in your wardrobe if you're feeling a little more adventurous.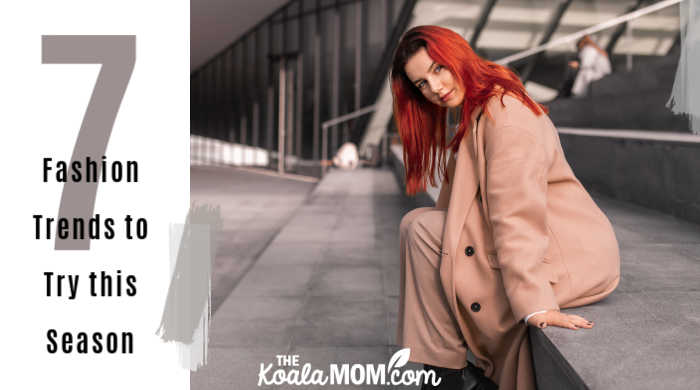 Not sure whether a particular fashion trend suits you or how to incorporate it into your wardrobe? I highly recommend checking out Nicole M. Caruso's book Worthy of Wearing. She has some fantastic advice on fashion and finding the perfect wardrobe for your lifestyle, taste, body type, and stage of life.
Finally, don't forget to check my tips to help moms save money when buying clothes. Because after all, fashion can get pretty expensive.