Running a business is a challenge for even the most seasoned entrepreneurs. Accomplishing the same thing as a single parent is another story entirely. There are many different ways a new business can go wrong, and there are parallels to raising a child. They require plenty of care and attention, and preparation can go a very long way.
Typically, single parents running a business is likely doing so from the comfort of their home, thanks to the accessibility of today's modern apps and small business resources spread out across the internet. However, it does raise some unique challenges that only come with working from home. While there's nothing quite like consistency and hard work, here are some tips to ensure that you make the most out of your opportunities running a business as a single parent.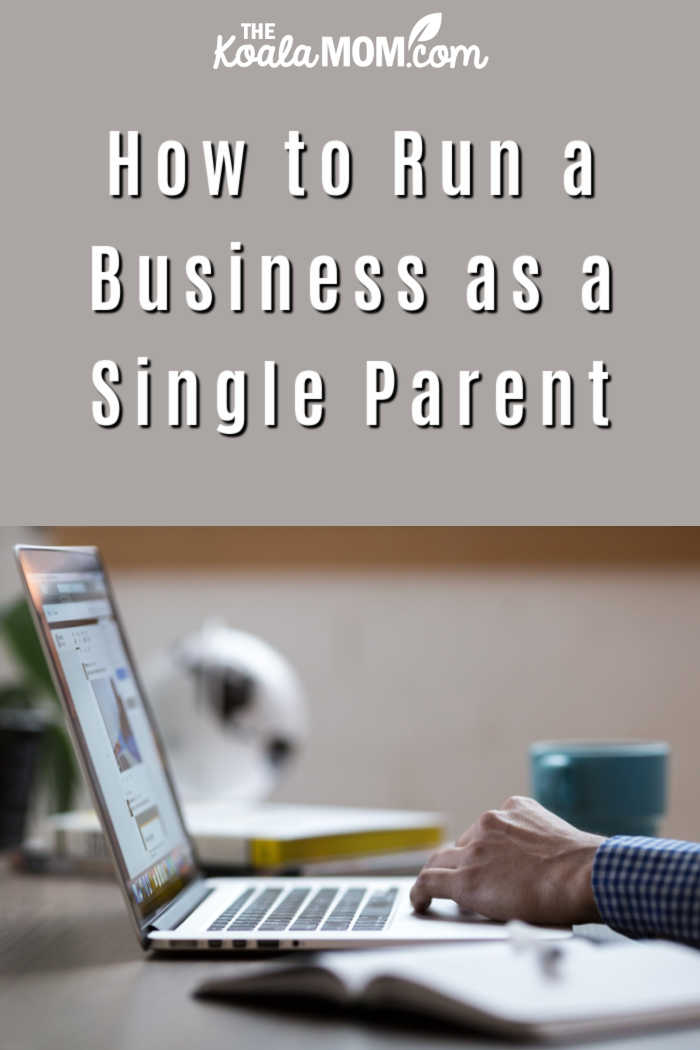 Get insurance out of the way as soon as you can
There are too many stories of businesses falling flat due to loopholes with their insurance policies. Many business owners underestimate the impact of insurance and often only go for the bare minimum. Those who take the time to study the needed insurance policies — and the best possible providers — will be in a much better position. From the use of general liability to property insurance, take the time to learn all about what you need before going for insurance policies.
Ensure you hire locally
While your employees are likely locals, it would be a good idea to ensure that the professional services you use are also local. New business owners already have enough to consider without worrying about updates due to the different time zones. By going for local services, your business hours will likely match theirs. It helps circumvent potential issues later on that can come from different time zones.
Try to be rigid with your work hours
One of the troubles that come from working at home is the freedom of working whenever you want. There is little discipline in having too flexible a schedule, which means you could end up spending sleepless nights trying to get the job done. It's much better to go for specific and consistent work hours, as it will be much easier to plan the day-to-day responsibilities as a single parent. It also helps ensure that your body and mind get used to the routine, which means even a seemingly overwhelming schedule becomes manageable with time.
Need help with your time management? Check out Balancing Diapers & Deadlines, an online course for work-at-home moms.
Arrange childcare out of the home
It may be tempting to try to work when your children nap or to hire part-time in-home care. A nanny can watch your kids and do some light housework while you escape to your home office and work. However, you'll likely still be distracted by the noise of the children, and the nanny may interrupt your work with questions about the children or their routines.
Susan Carraretto, a single mom and founder of 5 Minutes for Mom, says, "If you need help with the kids to get work done, find childcare outside the home 2-3 days a week. Part-time childcare outside of the home is a simple, productive solution for maintaining your efficiency while providing a regular, fun outing for your kids."
Although it may be more expensive or harder to arrange childcare out of the home, your work will be more productive when you aren't distracted by the kids. You will be able to focus more intently upon your business. Try talking to your friends about childcare. Maybe another mom would be interested in earning some money for her family by starting a dayhome. It's a win-win for both of you!
Does your business involve traveling? Checking out my tips for planning your first business trip!
Take your free time seriously
Last but certainly not least, make sure to take the time to rest during your off-hours and days! While you might have extra responsibilities, it does not mean that you have no way of relaxing. Take time for self-care and relaxation so you are ready to give your all for your children and your business.
Aside from the tips above, if it's too much to take care of your children while still managing a business, it's never a bad idea to hire a professional caretaker. While things might seem overwhelming at first, being consistent with your schedule can count for a lot.
Need some inspiration? Check out my WAHM Wednesday interview series to hear how other mompreneurs are juggling work and family.