Planning a family trip can be both exciting and challenging, especially when you're visiting a destination as diverse and culturally rich as the United Kingdom. With its historical landmarks, stunning landscapes, and vibrant cities, the UK offers countless opportunities for fun and relaxation. To ensure a memorable experience for the whole family, careful planning is essential. Here are some helpful tips to consider when organizing your fun family UK trip.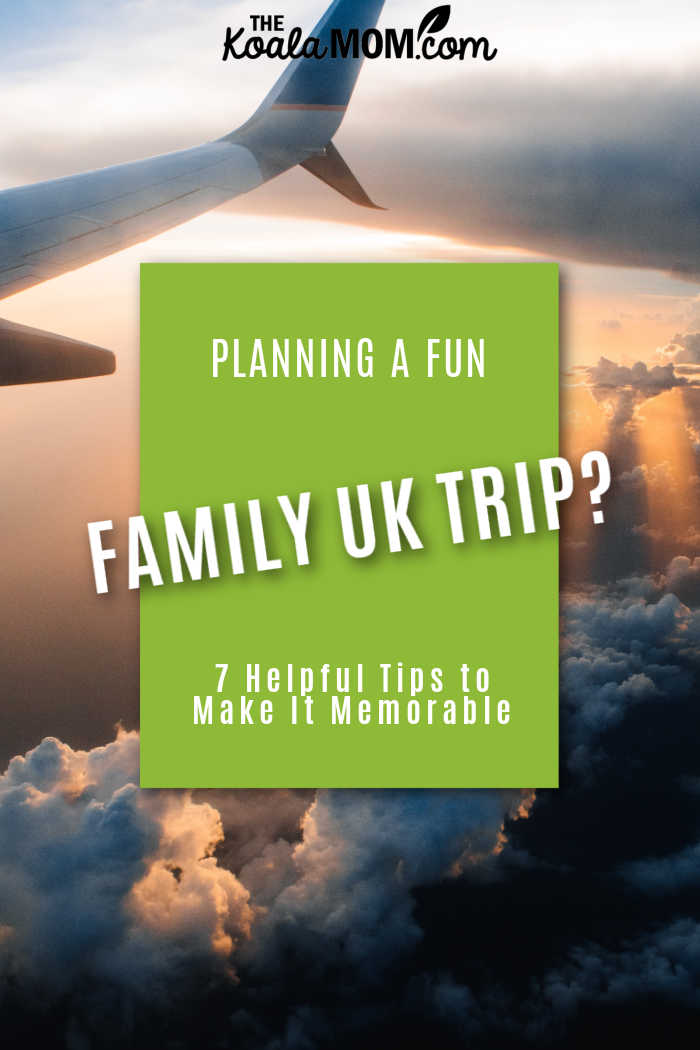 Choose Family-Friendly Destinations
The first step in planning a fun family UK trip is selecting destinations that cater to the interests and needs of all family members. The country is home to a wide range of attractions and activities suitable for families, so it's crucial to research and identify the ones that align with your family's preferences.
London, the capital city, is a great starting point, offering iconic landmarks like the Tower of London, the British Museum, and the London Eye. Other family-friendly destinations the northern UK include Edinburgh in with its famous castle and charming streets and the picturesque Lake District for outdoor adventures. In the southern UK, check out the historical city of Bath known for its Roman baths and Georgian architecture.
Plan Interactive and Educational Activities
To make your family trip to the UK truly memorable, incorporate interactive and educational activities into your itinerary. Many attractions and museums offer specialized programs for children, making learning fun and engaging.
For instance, in London, the Science Museum and the Natural History Museum provide hands-on exhibits and workshops that spark curiosity and imagination. Consider exploring historical sites with guided tours that offer insights into the country's rich heritage.
Interactive workshops, such as bread-making classes in a traditional bakery or art lessons in renowned galleries, can also provide unique and memorable experiences for the whole family.
Balance Sightseeing and Leisure Time
While it's tempting to fill your itinerary with numerous sightseeing activities, it's essential to strike a balance between exploration and leisure time. Traveling with children can be demanding, so be mindful of their energy levels and plan for breaks and downtime. Allow for some flexibility in your schedule, giving your family the opportunity to relax, enjoy leisurely strolls through parks, or engage in spontaneous adventures.
The UK offers beautiful countryside and coastal areas, where you can unwind and reconnect with nature. Consider spending a day at a scenic beach or exploring the tranquil beauty of national parks like the Peak District or Snowdonia. Engaging in outdoor activities such as picnicking, cycling, or hiking can be both refreshing and enjoyable for the whole family.
Check the Weather and Pack Accordingly
The weather in the UK can be unpredictable, so it's crucial to check the forecast for your travel dates and pack accordingly. The climate can vary significantly from city to city, from rainy weather in Bradford and coastal areas like Brighton and Cornwall that might experience milder temperatures and higher chances of rainfall, to cities like Manchester and Glasgow which are known for their cooler and wetter climates. Pack a variety of clothing layers, including waterproof jackets, umbrellas, and comfortable shoes suitable for walking.
It's always a good idea to have a backup plan for indoor activities or attractions in case the weather doesn't cooperate, ensuring that your family can still enjoy the trip even if it rains. By staying informed about the weather conditions and preparing accordingly, you'll be able to make the most of fun family UK trip.
Choose Accommodation with Family-Friendly Amenities
When planning a family trip to the UK, selecting the right accommodation is key to ensuring a comfortable and enjoyable stay. Look for hotels, resorts, or vacation rentals that offer family-friendly amenities. Consider spacious rooms or apartments with separate sleeping areas, as well as facilities like swimming pools, playgrounds, or game rooms that can keep your children entertained.
It's also worth checking if the accommodation provides amenities such as high chairs, cribs, or babysitting services, which can make traveling with young children much more convenient. Reading reviews and seeking recommendations from fellow travelers can give you valuable insights into the suitability and quality of family-friendly accommodations in your chosen destinations.
Sample Local Cuisine and Dining Options
One of the joys of traveling is experiencing the local cuisine, and the UK offers a diverse range of dishes and dining options to explore. Take the opportunity to introduce your children to traditional British meals like fish and chips, Yorkshire pudding, or Cornish pasties. Look for family-friendly restaurants that offer children's menus or special deals.
Many cities have food markets or street food stalls where you can sample a variety of flavors and dishes in a vibrant atmosphere. Additionally, consider having a picnic in a park or by the seaside, where you can enjoy local produce and create lasting family memories. Be sure to accommodate any dietary restrictions or preferences within your family to ensure everyone can savor the culinary delights of the UK.
Capture and Preserve Family Memories
Preserving memories is an essential part of any family trip. Document your fun family UK trip by taking plenty of photos and videos of your experiences together. Encourage your children to actively participate in capturing moments and creating their own travel journals or scrapbooks. These keepsakes will not only allow you to relive the memories in the years to come but also provide a means for your children to reflect on their experiences and express their creativity.
Consider dedicating a specific time during the trip to review and reminisce about the day's activities, sharing stories and laughter as a family. If possible, create a travel blog or share your experiences on social media to connect with other travelers and inspire future family adventures.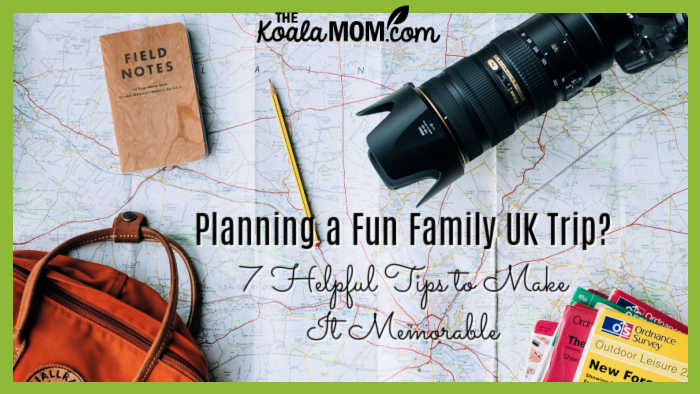 Plan Your Fun Family UK Trip Today!
Planning a fun family UK trip involves careful consideration of accommodation, dining options, and preserving cherished memories. By selecting family-friendly accommodations with appropriate amenities, exploring local cuisine together, and documenting your experiences through photos and journals, you can ensure a fun and relaxing journey that will be cherished by the entire family.
Remember, the key is to involve everyone in the planning process and be open to new experiences. Embrace the rich culture, breathtaking landscapes, and historical wonders that the UK has to offer, and create lifelong memories that your family will treasure for years to come.