Are you throwing a house party, but feeling overwhelmed by the task of planning? Don't let stress take away all your fun. With some advanced preparation and party must-haves, you can throw an unforgettable celebration that everyone will be talking about for years to come.
Learn how to create an atmosphere where friends and family can relax, while still keeping them entertained with all sorts of activities. Read on to find useful tips for throwing a great house party that will leave lasting memories!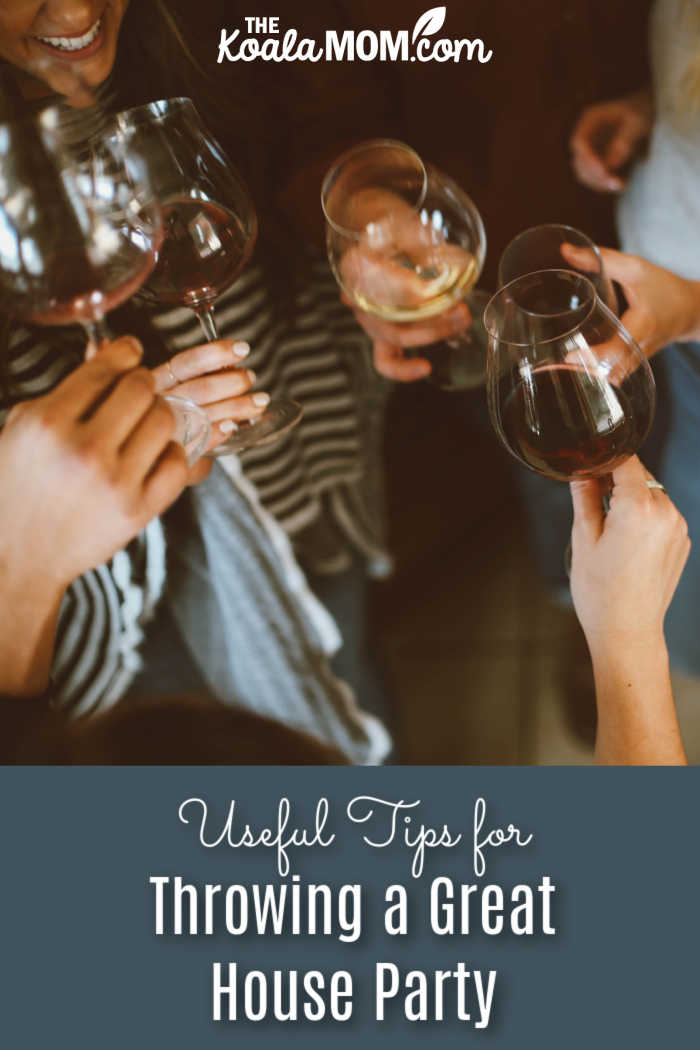 This post contains affiliate links; as an Amazon associate, I earn from qualifying purchases.
Set the Scene
Setting the scene for the perfect house party can make all the difference. Start by looking for a cozy yet stylish space in your home that you can utilize. If you have furniture like couches, dining tables, and loungers, arrange them to create an intimate atmosphere where people can relax and catch up without feeling cramped or scattered about.
A friend of mine hosts a mom's night out a couple times a year. She slides her dining room table against the kitchen table to create one long table where we can all sit and chat and pass the food up and down. All of my homes have always had an open-concept dining and living area, which is helpful for entertaining. I have an Ikea table that I can stretch out to double its length when we have guests over.
If you can't do that, be creative with the other chairs and tables in your home. You could also let the party spill into the backyard if the weather is nice.
When it comes to decorations, keep it simple but elegant as well—think some nice blooms for table settings, subtle lighting to set the mood, and some delicate touches like wind chimes here and there. It's important to keep in mind that your decor requirements will depend on the kind of party you're holding.
For instance, you might need to put more work into your décor if you're organizing a more formal or expensive event, like a wedding or a business gala. This can entail combining more elaborate lighting setups, inflatable solutions, magnificent centerpieces, and perhaps engaging a professional agency to handle everything. Custom inflatable solutions are among the options described above that are particularly practical and adaptable for decorating any location because they can be made to meet any party size and theme.
To create an ambiance that your guests will remember, it's ultimately important to achieve a balance between simplicity and refinement. With these thoughtful touches, you'll give your guests a warm welcome that they won't soon forget!
Rent Quality Audio-Visual Equipment
If you're planning a great house party, don't underestimate the power of quality audiovisual equipment. The right sound system can completely transform the mood of your event and draw everyone onto the dance floor. To add an extra special touch, why not rent some top-notch equipment to make sure your guests have a night to remember?
With all the latest and greatest tools out there, you'll be able to play songs with pristine clarity and fill any room with vibrant visuals that will really wow your guests. All it takes is a bit of research—find out what's available, compare prices, and read customer reviews—and you'll be well on your way to making your next house party unforgettable.
The folk at STLS Events note that the right equipment can even help you save time and money, so it's worth doing your research. It's worth investing in some quality equipment so that you can make your house party a truly stellar event.
Prepare Delicious Snacks
When you're throwing a house party, it's important to have something for guests to munch on while they wait for the main event. Preparing flavorful and delicious snacks is the perfect way to show your friends that you truly care.
Whether it's homemade mini quiches, guacamole with chips, or a big charcuterie board—you can never go wrong with a selection of tasty finger foods. Showing your guests that you've put thought and effort into their hunger will ensure everyone enjoys themselves and makes memories that will last forever.
Craft Creative Cocktails
When throwing a great house party, having creative cocktails can be one of the most exciting aspects. From rum and cokes for the classic crowd to craft Old-Fashioneds for the more adventurous guests, having some fun with your beverages will make sure your party stands out.
Don't forget to stock up on all the extras you need too—think garnishes, glasses, ice, and mixers. With a few common recipes, you can get creative and whip up unique flavors that are sure to tantalize taste buds and give your guests something to sip away on all night long!
Think Up Fun Activities
Thinking of fun, unique activities to keep your friends and family entertained is key to throwing a great house party. Boisterous conversations, friendly card games, lively karaoke—having something special planned can really make your guests feel special.
Challenge your guests to some creative energy-filled competition like giant Jenga or charades! And don't forget about fun snacks and drinks—mini pizzas for the pizza fanatics and homemade margaritas for the tequila lovers! Have plenty of small prizes ready for those who put their best effort into winning. Let your imagination run wild; find something that will make you and your guests smile throughout the night.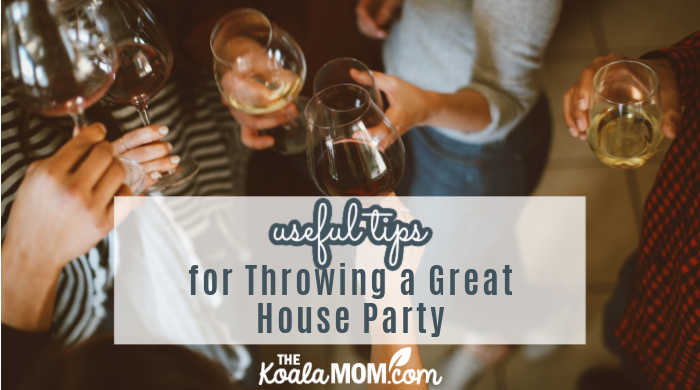 Throwing a great house party takes some planning, but with a little bit of creativity and these tips, you can throw a bash to remember. If you put in the effort to set the scene, rent quality audiovisual equipment, prepare delicious snacks, craft creative cocktails, think up fun activities, and make sure everyone's comfortable, you can create an unforgettable house party for your guests.
When it's time for your next celebration or get-together, consider giving these ideas a try! You may even find that throwing a house party is the most rewarding experience of all. With a little bit of effort, you can turn any gathering into an epic event to remember.