If you've had a baby recently and you're feeling overwhelmed, know you aren't alone. 85% of new mothers experience what's called "baby blues." This can cause you to be happy one minute and anxiety-filled the next. While it's normal, it can be hard to navigate. You're going through a lot of life changes and it's difficult to know what the right thing to do is.
Learning what your baby needs can take some time, but we're here to make the process a little easier. This article is full of parenting tips that will tell you how to pamper your baby. Continue reading so you and your baby can be happy.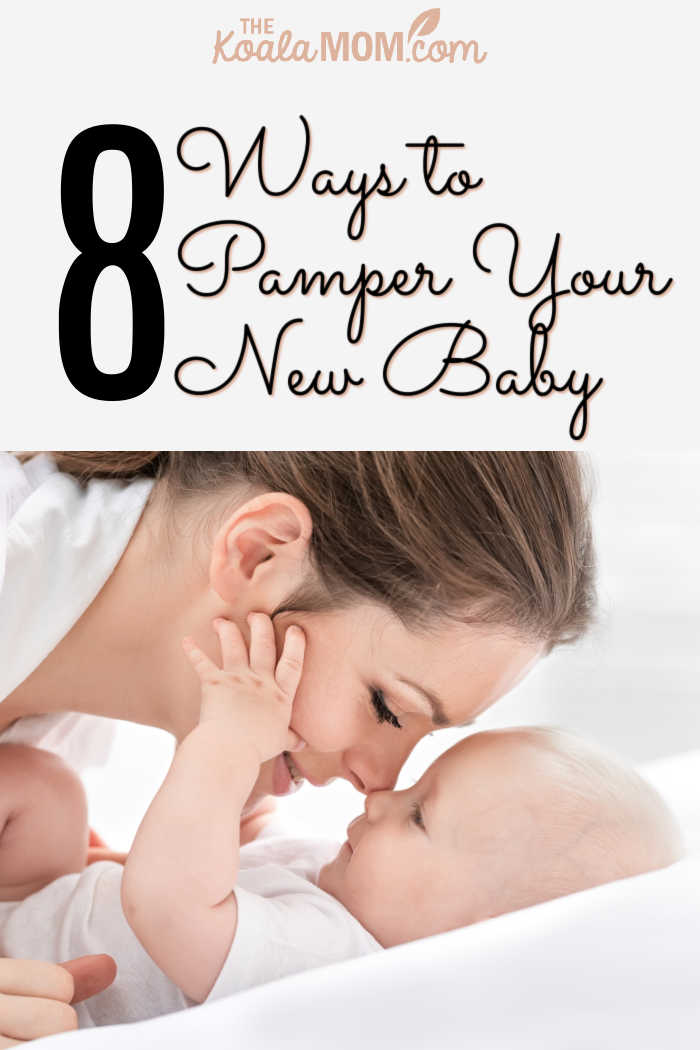 1. Talk to Your Baby
Pampering your baby doesn't require elaborate planning. Baby will enjoy just hearing the sound of your voice, so make sure to communicate with your baby regularly. We know life is busy, there are dishes to do, laundry to be folded, and dinner to be made.
As you're running around doing errands and cleaning up, it can be easy to forget to engage and talk to your child. You don't always have to stop what you're doing, just include them as much as you can. If you're making dinner, have your baby near you and interact with them in between stirring and chopping.
2. Take Baby Outside
Don't underestimate the power of being outside. Fresh air and sunshine can do amazing things. Pamper your baby by strapping them in your UPPAbaby CRUZ stroller and taking a walk around the neighborhood. (This is just as good for you as it is for baby!)
The wind, sunshine, and noises can be stimulating for your baby, which is a good thing. It gets them exposed to other things besides what's in your home.
When it comes to going on walks outside, it's vital that you have a comfortable baby stroller. Your child should be comfortable, but it should also be comfortable for you to push. Set a goal to get out for a walk every day with baby.
Even in winter, walking is a great activity with baby. Just ensure to dress both you and baby for the weather. Tuck some blankets around baby and consider getting a rain cover for your stroller. With a little preparation, you can continue enjoying your daily exercise together.
3. Read to Baby
It may seem silly, because your baby doesn't understand books, but reading to them has proven to be beneficial. Simple, colorful books encourage brain development and learning skills.
Take a bit of time every day to read your baby. It will give you some time to slow down and rest and it's great for your child.
4. Give Them a Warm Bath
Even if your baby isn't in need of a bath, it can be very soothing. A warm bath can help calm an upset baby as well.
Be sure the water isn't too hot or cold and use mild, gentle baby soap. Use a warm towel and wrap them up until they are dry and cozy. You can also use this time to cuddle and hold them which is another great way to pamper them and show them your love.
5. Stimulate Your Baby's Senses
Your baby is constantly taking in new information and learning. The more they are exposed to new things, the better. You should take them to new places and stimulate their senses whenever you can. There are many ways you can encourage learning and you don't always have to leave your home.
If you can't get out and about, be sure to play interactive games. Peek-a-boo is a classic that many babies love. Providing and playing with toys that have different shapes and colors is another way to pamper and help your baby. Babies also enjoy chewing on things, so provide a variety of silicone teethers and jewelry to chew.
Music is another great option. Babies can enjoy music just like you can. Whenever you can, play some music or sing a lullaby. This will help soothe them and make them happy and comfortable.
6. Provide Options
Providing your baby with options is an easy and great way to promote independence. Too many options can be confusing and overwhelming, so sticking with two is a good start.
Let them choose which toy they want to hold in the stroller or car seat. You can also let them decide which color spoon they want to eat with. It may seem simple, but it can help keep your baby happy.
7. Listen to Them
As new parents, it can be challenging to know what your baby needs and when they need it. Don't be too hard on yourself, but take the time to learn about your baby. Their cries can tell you a lot about what they need.
This holds true even as they grow. Pay attention and listen to what they need. Are they hungry or do they need a diaper change? As time goes on you'll be able to decipher what your child needs a little easier.
8. Give Them Gentle Massages
Pamper your baby with gentle but firm massages. Not only does it feel good, but it also stimulates circulation and digestion. Make sure to use avoid areas that may be tender or seem painful to your baby. This can also be a great way to soothe them if they are upset and help them fall asleep.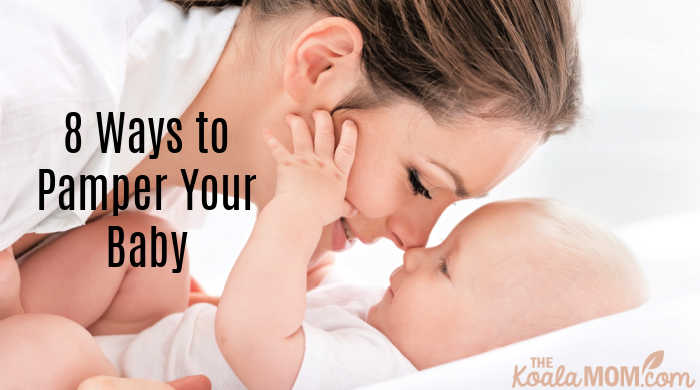 Pamper Your Baby
Pamper your baby but pamper yourself too. People often say a happy parent makes for a happy baby.
Navigating parenthood isn't easy. It takes a lot of patience and it requires you to do a lot of learning. Take these eight tips with you as you become a new parent. You will find them to be useful in the future.
We hope you've enjoyed this article and found it helpful. My site is full of articles and blogs containing parenting tips and more, so keep browsing.
Photo credit: Depositphotos.