Most moms barely have enough time for themselves as they have to balance work and family obligations. In fact, according to a survey, most mothers only get about 30 minutes of me time per day, since they're preoccupied with work or busy taking care of their family members' health. All moms need time to relax and have some time for themselves so they can stay healthy and happy. If you need some relaxation ideas, consider all these easy ways to pamper yourself.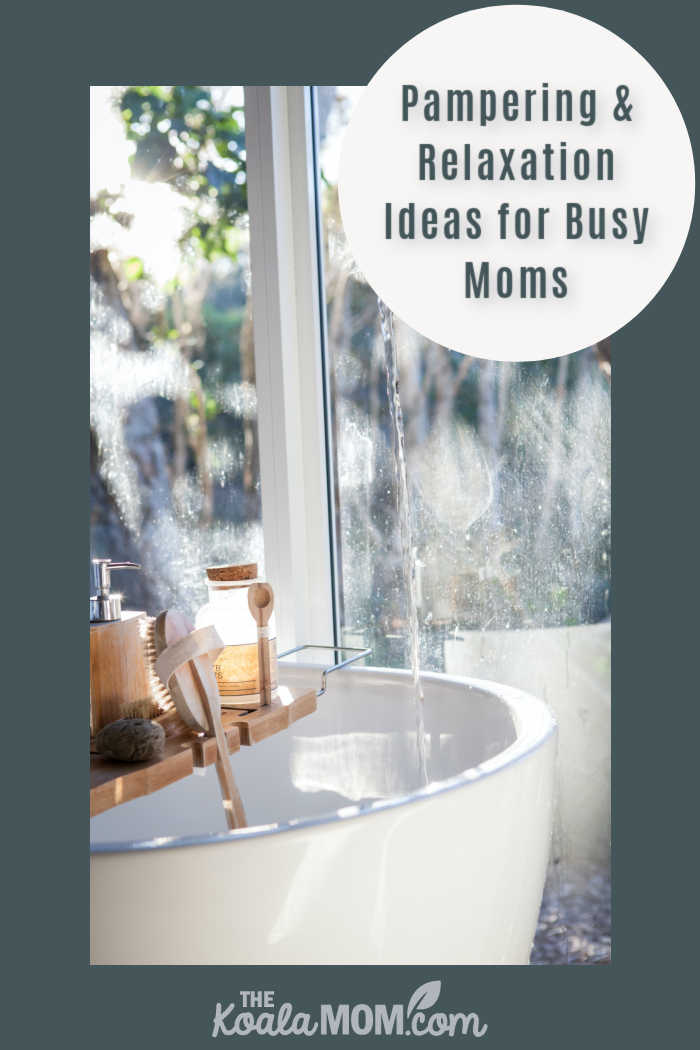 DIY relaxation bath
When you're feeling stressed, anxious, or overwhelmed, a warm bath may be the perfect remedy for you. Grab your favourite essential oils, some Epsom salts, and your favorite bubble bath. You can also add rose petals if you want something extra. Get the tub ready with warm water and add the bubble bath. Then, drop in the Epsom salt and essential oils and give it time to dissolve. Finally, lock the door and take your bath. You may even drink wine or tea, play soft music, or read a book that will take your mind off the stress of your day.
Have a spa day
Spa treatments are no longer a luxury, but a necessity for most people. This year, try a having a spa day and get a body scrub, a relaxing massage, or a moisturizing facial. Hire a babysitter to look after the kids and book an appointment at a nearby spa so you can enjoy your day to the fullest. (Invite a fellow mom along who also needs a break!) Afterwards, have some tea or coffee at your favorite cafe to make the most of your relaxing experience.
If you're unable to go out or the nearest spa is still miles away from your home, try having a spa day at home.  You can do so by dry brushing your entire body, putting on a face mask, and using a handheld percussive massager to relieve body pain.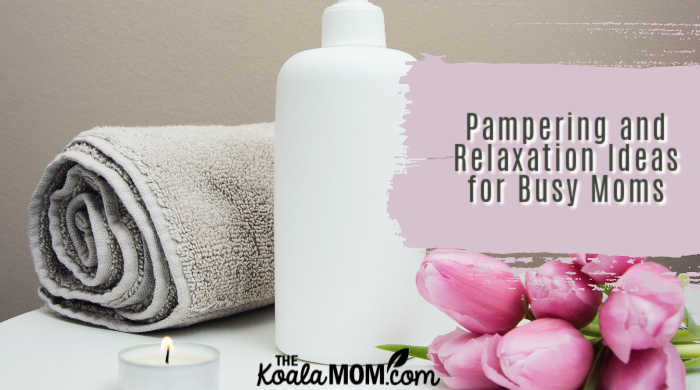 Enjoy a manicure
If it's been a while since you've had one, why not treat yourself to the manicure of your choosing at your preferred nail salon? You can even take your daughter or friend with you and make it a fun bonding experience. You'll feel relaxed and beautiful at the same time. Additionally, a manicure is a great way to express yourself through your nail art of choice. There are thousands of different colors and designs you can choose from. You can go with something simple and elegant, or something bolder and more daring.
Try exercising
Exercise is a great way to relieve stress, so try taking a class or do solo sessions at home. For new moms, it's not only great for your body, but also for your mind and spirit. It offers you a much-needed break from everyday life – and it feels good! It can also help you maintain your figure as well as prevent postpartum depression. You can find fun and easy classes online—look around until you find an instructor you like or a type of workout that you like. You can start by searching for workouts in the time you have; for example, if you have fifteen minutes while the baby naps, search for "15-minute at-home workout."
Play a game
When was the last time you sat down and played a game? And I don't mean playing chutes and ladders with the kids or letting your toddler win another round of Monopoly. Take some time to play a game that you enjoy. These days, apps make it easy to play a game even if you don't have another adult around to start a game with. You can play games like online Solitaire or Scrabble Go. The best part is that these games can take only five or ten minutes, so if that's all the time you have for a quick break (or you're waiting in line somewhere for the kids or the groceries), you can give yourself a little escape.
With so many things to do as a mom, making time for yourself and doing something for your wellness is not always the easiest thing to do. Remember though that slowing down and finding time for yourself is crucial if you want to keep up with all your work and family obligations. Treat yourself to some me time, and see how much happier and healthier you'll be.