Finding the perfect birthday or holiday gift can be tricky. Look no further if you need help buying a gift for everyone on your list. This guide will help you choose gifts that will make everyone happy without breaking the bank. From personalized items to unique experiences, we've got you covered. Read on for our top tips.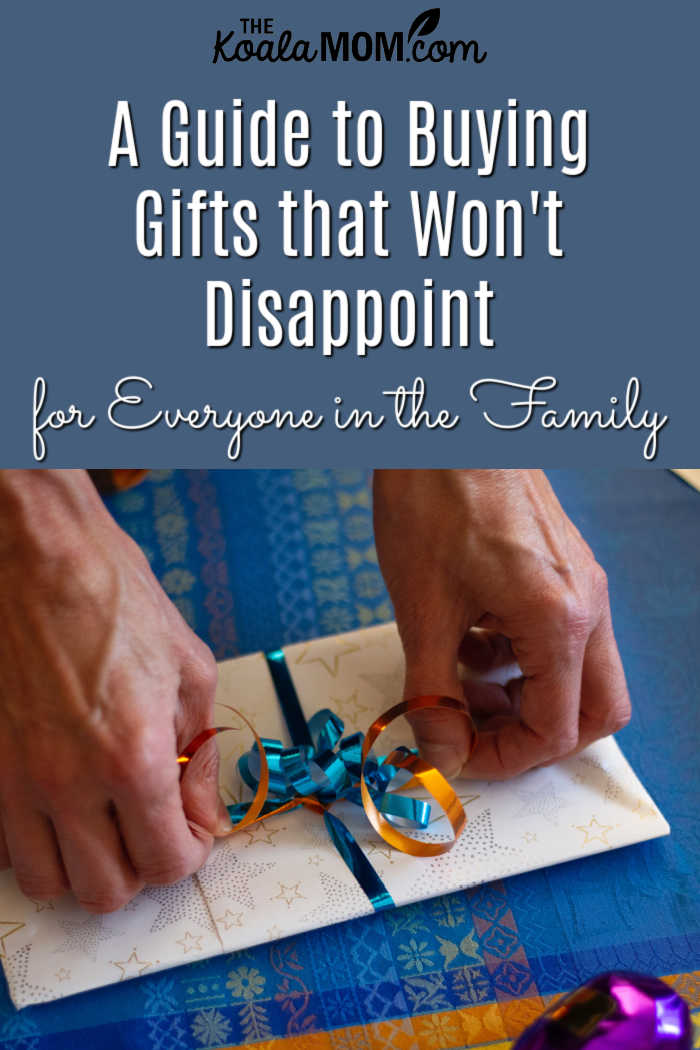 1. Find Great Deals on Quality Leather Goods
Shopping for the perfect leather item can be a challenge. Going to traditional stores and seeing limited selections of styles, types, and colors creates disappointment. Instead of wasting hours searching store shelves, you can find great deals on custom-made wallets at bullsheathleather.com from home. Whether you're shopping for a wallet, travel bag, watch strap, or keychain – you'll find what your loved one wants at an unbeatable price.
Searching for quality doesn't have to mean paying exorbitant prices. Find great deals on leather goods by researching different websites and ensuring you get the best value for your money. It's about knowing what to look for and where to look to ensure the item will last its created purpose for a long time.
2. Consider Gift Cards for Shopping
Buying a gift can be tricky, especially when you might need to learn the person well or their interests. But with the rise of digital gift cards, it's easier than ever to ensure your recipient receives something they'll appreciate. By purchasing Amazon, iTunes, or other store-specific cards instead of choosing a physical item, you can easily give someone access to whatever product or service appeals most to them.
For example, my teenager loves to crochet—buuuut she doesn't want just any yarn. Instead of trying to buy her yarn (and finding out it's not the right yarn for her project) or a crocheting book (and finding out she's already got it), it's easiest to buy her a gift card for her favourite yarn shop, and she can go geek out herself over her next project idea.
You also get peace of mind that what you've chosen is something they desperately wanted—or had been saving up for. Gift cards are an excellent option for virtually any holiday season, whether shopping on a budget or just wanting to give a special present that anyone would enjoy.
Another bonus of gift cards is that they're small. If you're traveling for the holidays or trying to send a gift to someone who lives on the other side of the country, gift cards are perfect because they take up little space. They're less likely to get broken or damaged on the way.
3. Get Creative with Customized Gifts
Have you ever been unsure what to buy a friend or relative as a gift? Customized gifts can be an excellent way to show appreciation to a loved one. Unique souvenirs are special and meaningful, giving the recipient something entirely their own. Personalized goods create lasting memories, making them great options for weddings, anniversaries, or birthday presents.
You can shop online or at local stores for custom items, such as apparel and décor accessories with names and initials embroidered. If you feel crafty and inspired, even DIY customized gifts are possible. Have fun exploring the options to choose the right gift for your loved ones.
4. Shop for Special Occasions
Shopping for special occasions can be one of life's great pleasures, but how does one create something meaningful that stands out? First, it helps to consider what would show the recipient that you appreciate their presence in your life.
Whether it's a tiny token to show you are thinking about them or a larger gift to make a statement, there's always something meaningful out there. It doesn't have to be expensive either; start by reflecting on their hobbies and interests and choose something that resonates. Shopping this way will ensure they feel special when they open the gift and will mean even more as it shows you cared enough to think of them.
For a touch of sophistication and lasting style, think about choosing luxury watches as a gift option; they not only look impressive but also represent the significance of your bond.
5. Choose Eco-Friendly Options
As we become more aware of the environmental crisis, choosing eco-friendly options in our daily lives is important. Everything from the food we eat to the products we use contributes to how sustainable our society is. Reducing single-use plastics and investing in reusable production materials are great ways to start.
Shop for items made of recycled materials, bamboo, or organic cotton, and buy locally sourced produce when you can. Buying second-hand and upcycling old clothing can also be a creative way to reduce our carbon emissions while still looking stylish. Being eco-friendly doesn't have to mean giving up comfort – it just means making conscious decisions considering people, the planet, and profit.
6. Make Sure Your Gifts Are Age Appropriate
When buying a gift for someone, especially children, it is vital to ensure the gifts are age appropriate. Gifting something too young or old for a person's age can send the wrong message and confuse.
Therefore, it's essential to consider a recipient's age, interests, and likes before purchasing a gift to ensure it suits them. Consider their hobbies, personality, experience, and age level when making gifting decisions. Considering all these elements will help you pick the perfect present to bring joy and delight to the giver and receiver this season.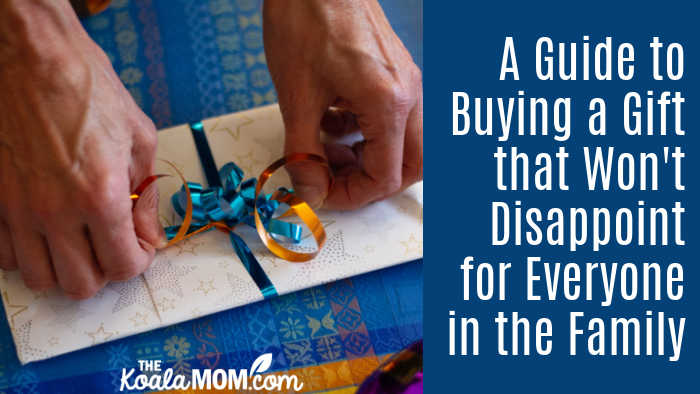 So, these are some great tips to remember when shopping for gifts. Quality over quantity is always a good rule of thumb, but it's crucial for gift-giving. It's also important to find something that the person you're gifting will use and appreciate. And finally, remember about eco-friendly options. There are plenty of great environmentally conscious leather goods companies out there that make beautiful products.