Since Sunshine started school, I've noticed a vast improvement in her drawing and colouring skills—and in her desire to create more artwork. I'm not sure if it's age, or seeing her peers drawing and colouring, or something else, but it's been fun to watch her skills develop in this area. Lily has also wanted to spend more time colouring or doing activity books, though her attention span is shorter than Sunshine's. So I've been watching for colouring and activity books to keep them busy.
I See Me! offers personalized children's books on a variety of topics, from birthdays and special occasions to just growing up. I ordered colouring books for Sunshine and Lily—My Very Own Fairy Tale Coloring and Activity Book for Sunshine, who is all about the princesses right now, and I'm a Little Dancer Coloring and Activity Book for Lily, who loves making up her own moves. I was super impressed with both books. They have a cute story along with great illustrations and activities, with my daughter's names all the way through the books.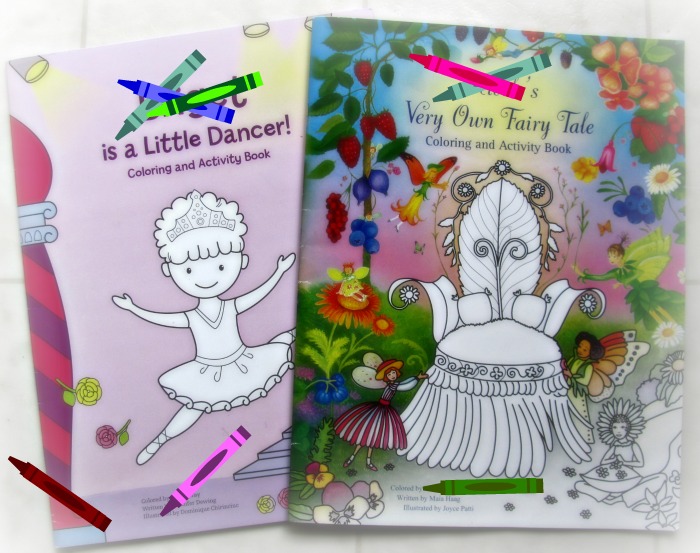 I sat down and read the books as soon as they came in the mail. I really enjoyed the story in Sunshine's book and the way it made an acrostic with her name. The fairies and flowers were both intricately beautiful, perfect for Sunshine's more advanced colouring skills. One afternoon, while we were waiting for supper to cook, I sat down with the girls and all three of us worked on one picture together. The girls had a great time talking about the fairy and what she did.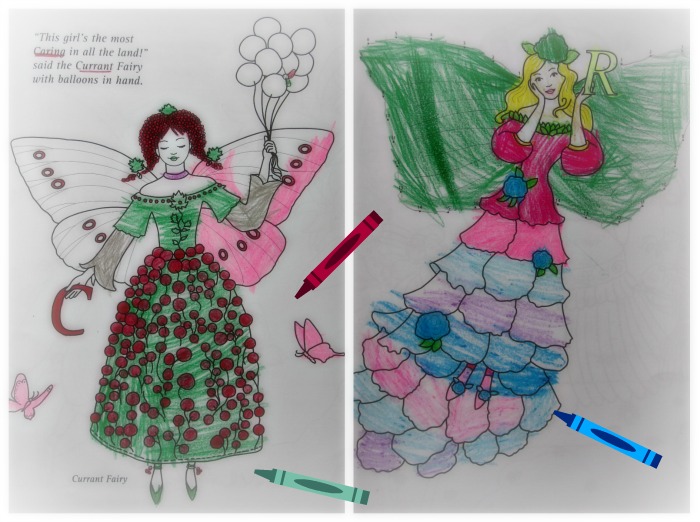 At the end of My Very Own Fairy Tale Coloring and Activity Book were a few extra activities—a page where Sunshine could draw herself, another page to draw a fairy's wings, a page to help her practice writing her name, a maze, and more. She really enjoyed the chance to add her own creativity to the story.
Lily also had fun reading the story in I'm a Little Dancer Coloring and Activity Book. Activities such as a maze and find-the-differences were scattered throughout the colouring pages. It was fun to see Lily's name on various items in the drawings, such as a hat and a bag, as well as in the text itself. The prose was written in rhyming couplets. I liked the fact that the colouring book had a story we could keep reading while she was colouring and even after she'd coloured the whole book.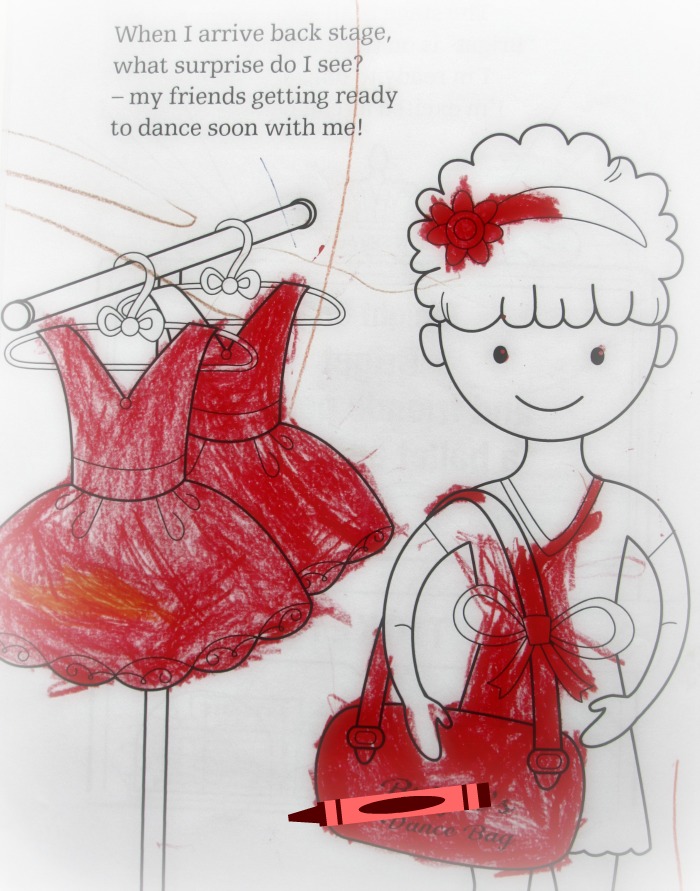 I See Me! is a family business, owned and operated by Maia Haag and her husband since 2000. Their mission is to "increase self esteem in children through personalized books that celebrate the uniqueness of each child. The goal of our personalized children's books is to show each child how absolutely unique and special he or she is, to teach the child how to spell his or her name, and to build vocabulary skills."
Whether you're looking for an everyday activity book or something to commemorate a special occasion, I recommend checking out I See Me! There's clearly a reason why they've won a variety of awards for their products, including a Book of the Year Award and a Mom's Choice Award.
I received these books for review in exchange for my honest opinion.