Have you decided to turn your passion for photography into a side hustle as a mom? Awesome! You've got your skills, your camera, and… now you need some clients. Nothing happens until you start marketing yourself as a photographer. You can have the best portfolio in the world, but if no one knows about it, you're not going to get very far. That's why it's important to boost your web presence—and we're here to help.
In this blog post, we'll share our top tips for getting your name out there online and attracting more clients (besides your own kids and your friends' kids). Ready to get started? Let's go!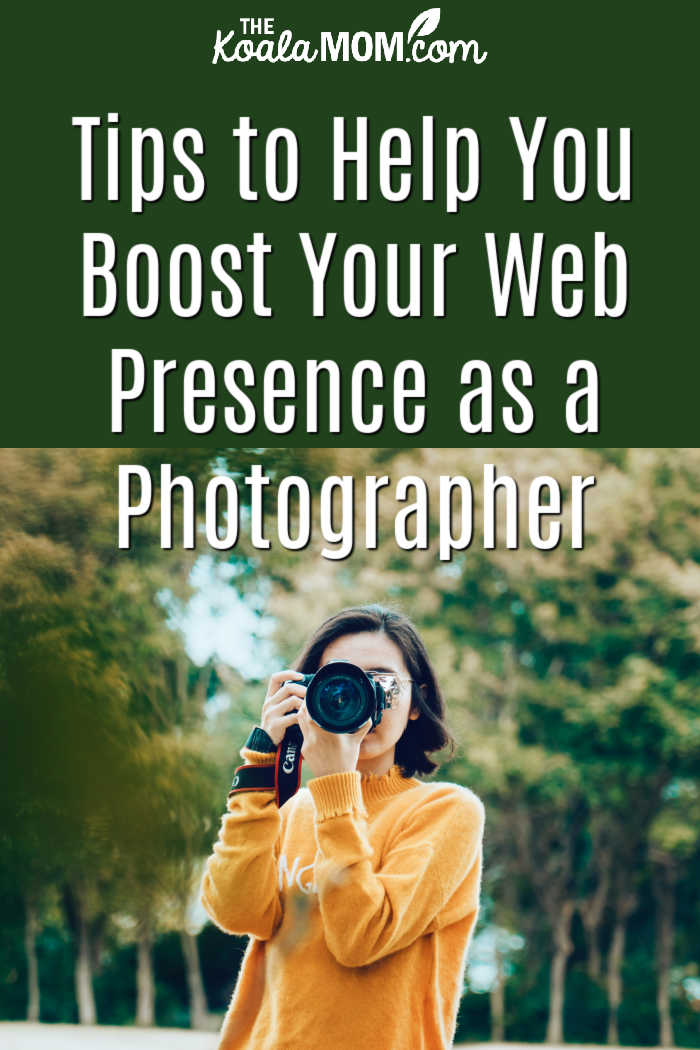 Create Social Media Accounts and Increase Your Following
Building an online web presence for yourself as a consummate professional is a great way to showcase your work and get more clients. Creating social media accounts is key to increasing your following—think of it as free online advertising! Setting up multiple accounts on platforms such as Twitter, Instagram, Pinterest, and Facebook will help you attract potential customers.
Don't forget to use engaging visuals, post often, and make sure to include hashtags so your content is easy to locate. If you find yourself lacking in audience, buying followers can and will add more visibility and credibility to your profile as you aim to garner more attention. Just keep it in mind that paid followers should be targeted and of high quality, since they will be the first ones to interact with your content.
Start a Blog and Share Your Work Regularly
Start blogging and share your work regularly. This is a great way to engage directly with potential customers who are interested in the kind of work you have been doing. Set up an interesting blog with attractive visuals that showcase all the inspiring things you have achieved so far as the person behind the camera.
Then make sure to update your blog frequently with fresh content and share it through different channels—social media, directories, email lists—to reach out to an even wider audience. Blogging can not only help create awareness of your photography but also establish you as an expert in your field. So get into the habit of sharing and see where it will take you!
Get Involved in Online Photography Communities
Joining an online photography community can be invaluable to enhancing the recognition of your pool of work and heightening your personal visibility across the web. By engaging with other photographers, you can get feedback on your work as well as benefit from the collective knowledge, ideas, and resources that participating members bring to the table.
Additionally, many communities allow you to showcase your photos and share them with a wide range of people who may not have found them otherwise. If you're looking for an effective way to boost your online presence as a cameraman, seek out photographic communities on the web and use their platform to your advantage.
Participate in Online Challenges and Contests
Participating in online challenges and contests is a great way for photographers to boost their reach in many facets of the internet. Not only does it give them the opportunity to showcase their skills and have a chance at winning some fabulous prizes, but it also increases the awareness and engagement of others within their network.
By joining in on these challenges, photographers can build meaningful relationships with other creatives and influencers who share their passion as well as amp up the visibility of their work. It also gives them exposure to potential employers and clients who love seeing new talent enter the scene. Ultimately, engaging in these activities can propel your photography business in exciting directions!
Collaborate with Other Photographers
As a cameraman, if you really want to boost your recognition among peers, then collaborating with other photographers on projects can be a great way to do just that. You'll have the chance to work with some of the most creative minds in the industry and expand your network along the way.
Not only will you get to learn new skills and gain invaluable experience but by joining forces you'll be able to help each other create truly unique content for your respective audiences. Plus, it's a good opportunity for furthering relationships within your craft! What better way is there to sharpen your skills and show off what you're capable of than by collaborating with the best in the business?
Another option is to collaborate with a blogger! Many bloggers use photos on their blogs for a variety of reasons, from simply creating eye-catching posts to writing step-by-step instructions for DIY projects and recipes to showcasing great product reviews. By partnering together, you can showcase your photography and get a shoutout or backlink from that blogger.
Offer Freebies or Discounts on Your Services
Offering freebies or discounts on your services is an excellent way to capture the attention of potential clients and simultaneously bolster your online web presence. A well-crafted offer will entice followers to explore your portfolio and share news of your business among their network. Plus, offering a money-saving incentive not only makes you look more appealing than competitors but also shows that you appreciate their gesture of signing on as a customer.
Running holiday specials should be the standard arrow in your photo quiver. If you're hosting a sale or special occasion, be sure to promote it on your website and social media channels. Not only will this help boost customer satisfaction but it could also potentially bring in new leads that may have otherwise overlooked your services.
Doing photoshoots for weddings, Valentine's Day or other such special moments can really bring out your personal flare and passion. Give friends special deals and just have fun with it—it is your passion after all.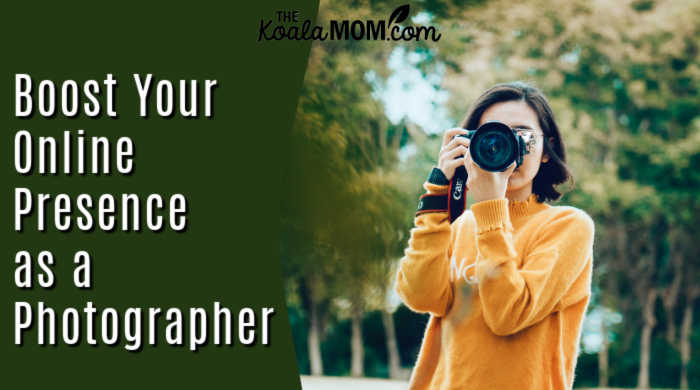 Boosting your online web presence as a photographer can be hard work, but the rewards can be plentiful. Crafting your own online superhighway of success starts with the small steps: setting up dedicated social media accounts and posting compelling content, starting your blog to showcase your photography, and staying connected in different types of communities.
Participating in photography challenges or offering freebies or discounts on services are great additional ways to help promote yourself—just remember that long-term success comes down to continually producing amazing work and proactively marketing it across multiple platforms. Doing so will garner attention from those looking to follow your work or collaborate on projects while helping you build deeper relationships with fellow photographers and potential customers alike.
With dedication, creativity, and an effective online strategy, you can successfully boost your web presence as a photographer.