Did you know that there are just under 10 million self-employed Americans? Thanks to COVID-19, more and more people are looking inwards and considering how they can use their skills and talents to make money.
If you're amongst this group, have a good eye, and a camera lying around, you've probably thought of starting your own photography business. But you've probably also wondered how to do that. Keep reading to find out all about the 7 essential tools you need to start a professional photography business.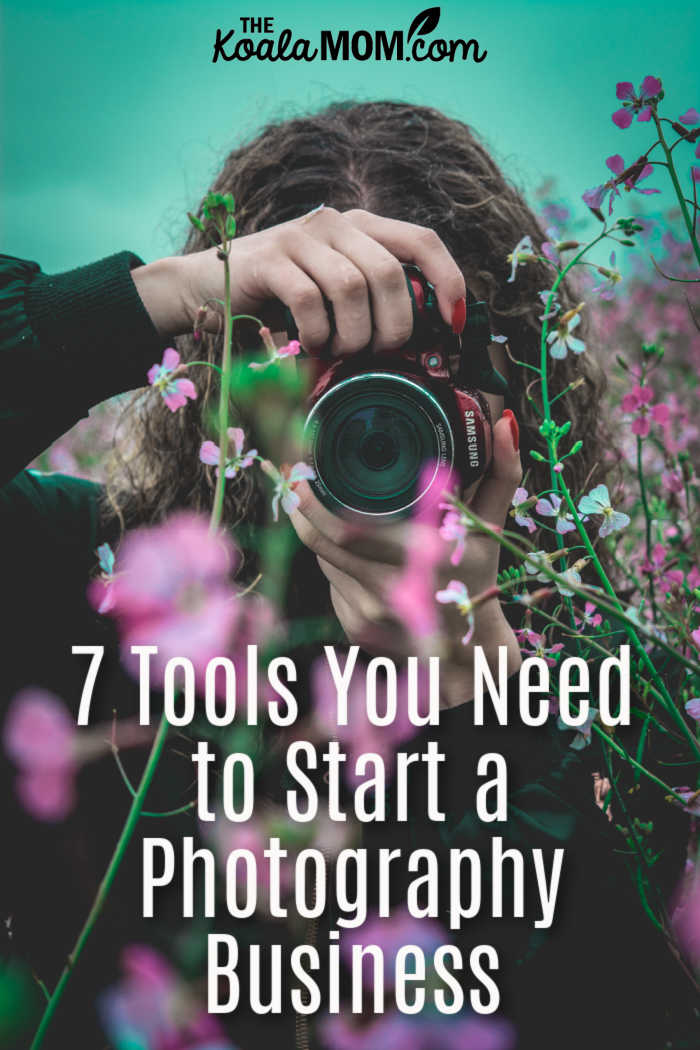 How to Start Photography Business
Starting and running your own business can be tough. With the following tools, however, you're sure to flourish.
1. Have the Right Camera
Of course, the first and most important tool is a camera. You don't need the most expensive camera on the market, with all the bells and whistles. But you will need a DSLR camera or mirrorless camera. DSLRs still take higher quality photos than the best phone camera, thanks to their larger lenses and faster shutter speeds.
If you're planning to be a sports, nature, or family photographer, you need a DSLR that will capture the action without giving you blurry images.
DSLR stands for digital single-lens reflex, and it refers to cameras that can take different types of lenses. Some mirrorless cameras also allow for interchangeable lenses, but they function slightly differently from DSLRs.
To choose the right camera for you and your business, always do some research. When I was buying my DSLR, I talked to several friends of mine who own DSLRs, whether for professional purposes or hobbies. I found out what they liked or didn't like about their cameras.
2. Have the Right Lenses
Now that you've got your perfect camera, it's time to invest in the right lenses. Most camera kits come with one or two lenses, and while they can work, they're not great for all types of photography.
If you're looking at dabbling in wedding photography, for example, a portrait lens will do you wonders. If you want to do bird or animal photography, you'll likely need a telephoto lens. Investing in the right lenses will also amp up your photography. Again, talk to your photographer friends about the lenses they use.
3. Get the Right Editing Tools
No photo is perfect off the bat. So you'll need the right editing tools to help make things picture-perfect. Adobe Lightroom and Photoshop are perhaps the most popular editing tools out there, and they're well worth investing in.
A key feature of photoshop is the ability to remove background from an image. This feature allows you to get super creative during the editing process. Often, the background in a photo is distracting and you really want to focus on your subject, whether that's a person, animal or object.
4. Get a Good Computer
Having the right editing tools will only be useful if you have a strong enough computer to run the software. Photo editing draws a lot of power, and if your computer can't handle it, it'll take you a long time to edit and process your images.
Again, you don't need to break the bank to get a good computer. Do your research and invest in something that'll work for you, your new business, and your wallet.
5. Get a Tripod
A tripod is an essential tool for most photographers. Whether you're shooting a wedding or a corporate function, a tripod can be a lifesaver. Tripods help keep things steady and smooth, so your photos come out near perfect. Like most other camera equipment, tripods come in a variety of sizes and for a variety of purposes, so shop around to find something that suits your needs.
6. Get an External Flash
Shooting weddings or any type of nighttime function will require a flash. No, the built-in flash on your camera won't cut it. An external flash isn't as harsh and allows you to set the strobe to the perfect brightness.
7. Build an Online Portfolio
While this isn't a tool you can buy, it's a tool you need. Having a portfolio is an easy way to market your photography business and your skills. You know that saying, a picture is worth a thousand words? Well, it applies here.
Your portfolio shows potential clients what you can do with your camera! It sells your abilities without having to scream them from rooftops.
You can set up a free website with Squarespace or Pixiset, or you can showcase your work on social media. Either way, having an online presence is key to having a successful photography business.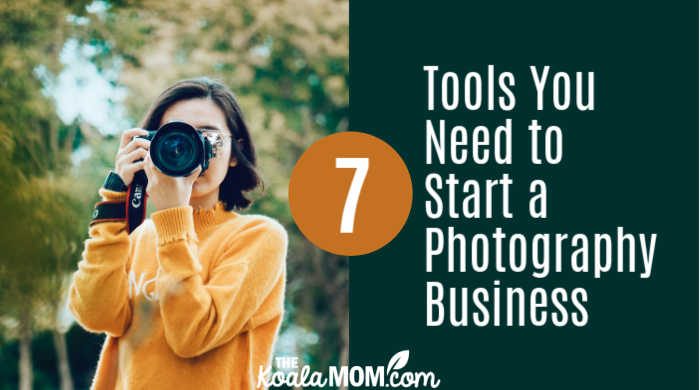 Starting a Freelance Photography Business
Have you ever wondered how to start a photography business? Well, this simple guide will surely help you. With these 7 essential tools, you're sure to succeed as a freelance photographer. This is a fun, creative career that offers you a flexible schedule and the chance to chase your dreams.