We all want to make life easier for our loved ones, and this is especially true when it comes to our senior family members. There are many things we can do to help make their lives simpler and more enjoyable. In this blog post, we will discuss some of the best ways to accomplish this. Keep reading for helpful tips that will make a big difference in the lives of your senior family members!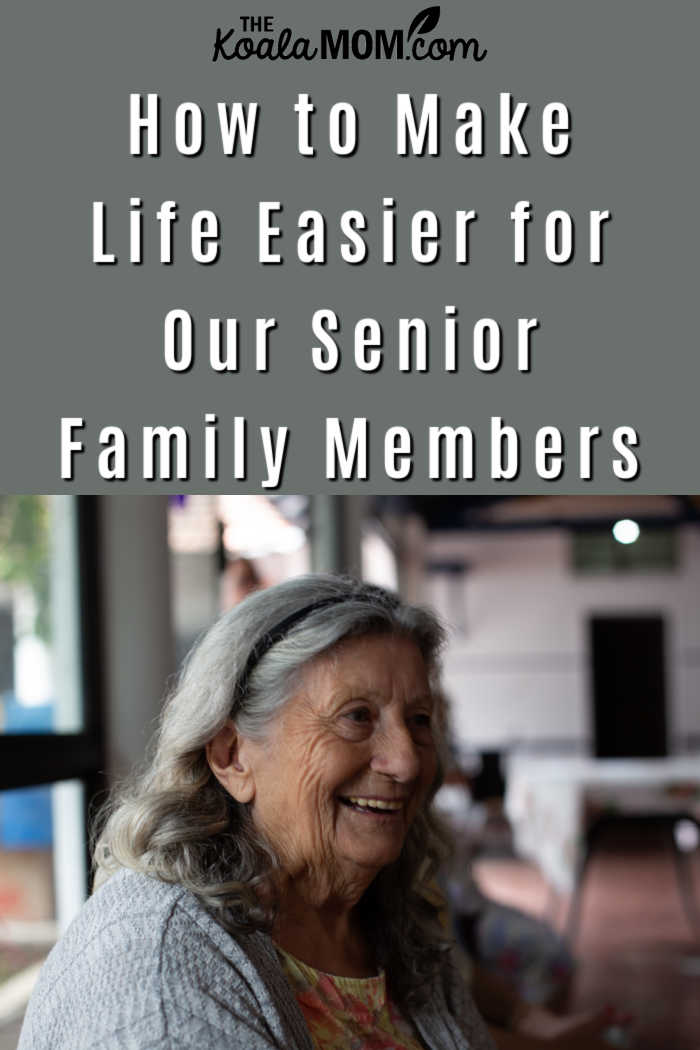 Stay active and engaged
One of the best ways to make life easier for our senior family members is by helping them stay active and engaged. This can be done in a number of different ways. One option is to encourage them to participate in social activities such as clubs or groups. My grandparents were both active in their church until my grandma had move into a care home.
Another great idea is to help them find hobbies that they enjoy and can do on a regular basis. For example, my grandpa attended a weekly bowling league for many years and my grandma helped at the food bank. The experts from Nurse Next Door say that living alone doesn't mean your loved one has to be lonely. Providing companionship and helping them stay connected to others can go a long way in improving their overall quality of life.
Make sure they are eating healthy
Another important way to make life easier for our senior family members is by ensuring that they are eating a healthy diet. This can be accomplished by preparing meals for them that are nutritious and delicious. This is something I wished I could do for my grandparents, but I lived a day's drive away for the last decade of their lives. They frequently ate freezer meals, especially as my grandma's dementia progressed, as these were easy for my grandpa to heat up for them.
Additionally, it is important to make sure that they are drinking plenty of water each day. You may also want to supplement their diet with vitamins and minerals if they are not getting enough from their food. This is especially important as they age and their bodies become less efficient at absorbing nutrients. Speak with a doctor or nutritionist to determine what supplements would be best for your loved one.
Provide emotional support
As our senior family members age, they may need extra emotional support. This can be a difficult time for them as they may be dealing with the loss of friends and loved ones. Additionally, they may be struggling with health issues or other challenges. It is important to be there for them during this time and to provide whatever support they need.
Being emotionally supportive means being present for them and hearing their trouble. Also, you can assist in teaching how to deal with emotions and still have a good time despite any negative circumstances.
Help with their finances
For many seniors, managing their finances can be a difficult task. If you are able, offer to help them with this aspect of their lives. This may involve helping them budget their money or paying bills for them. My aunt took my grandpa to his monthly eye appointments and my uncle was also nearby to help if needed. Whatever you are able to do to assist them, they will surely appreciate it.
You can also help by talking to them about their finances and giving them advice when necessary. It is important to have these conversations early on so that they can be prepared for the future. Your goal should be to help them maintain their independence for as long as possible.
Keep them safe
As our loved one's age, it is important to make sure that they are safe at all times. This may involve installing safety features in their home or helping them get around. Additionally, you should check in on them regularly to make sure that they are doing well. If you notice anything that seems out of the ordinary, be sure to take action right away.
One way to keep them safe is to give them a medical alert system that they can use in case of an emergency. This can give you peace of mind knowing that they can get help if they need it. You should also make sure that their home is clean and free of clutter to prevent accidents.
Listen to them
Finally, one of the best things you can do for our senior family members is to simply listen to them. They may want to talk about their life experiences or share their wisdom with you. Whatever they want to talk about, be sure to give them your full attention. This is a great way to show them that you care and that you are interested in their lives. Your elders have a lot of wisdom and experience to share, so make sure to listen when they talk. You can learn a lot from them if you take the time to do so.
Now that my grandparents are gone, I wish I had found more time to listen to them and record their stories. I was always busy chasing kids at our last visits but I enjoyed hearing my grandpa's stories of logging to earn extra money for the family or growing up on a farm as the youngest of 7 brothers.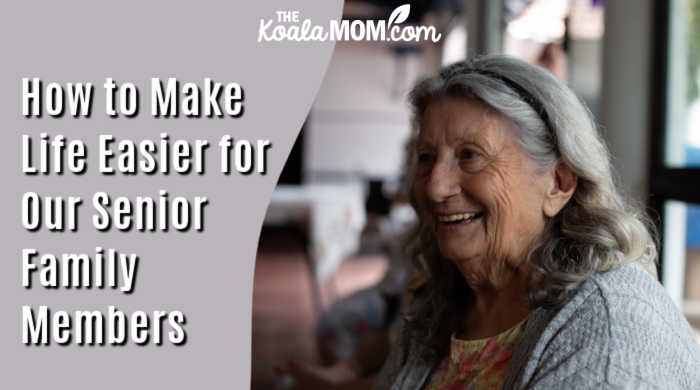 We hope that these tips will be helpful as you strive to make life easier for our senior family members. Remember, the most important thing is to show them how much you care. With a little effort, you can make a big difference in their lives!