If you're looking to add a bit more excitement to your next family vacation, why not try planning an adventure instead of sticking to the typical tourist traps? Not only will everyone be able to find something they enjoy, but you might just create some lasting memories along the way. Plus, getting out into nature can be great for everyone's health and well-being.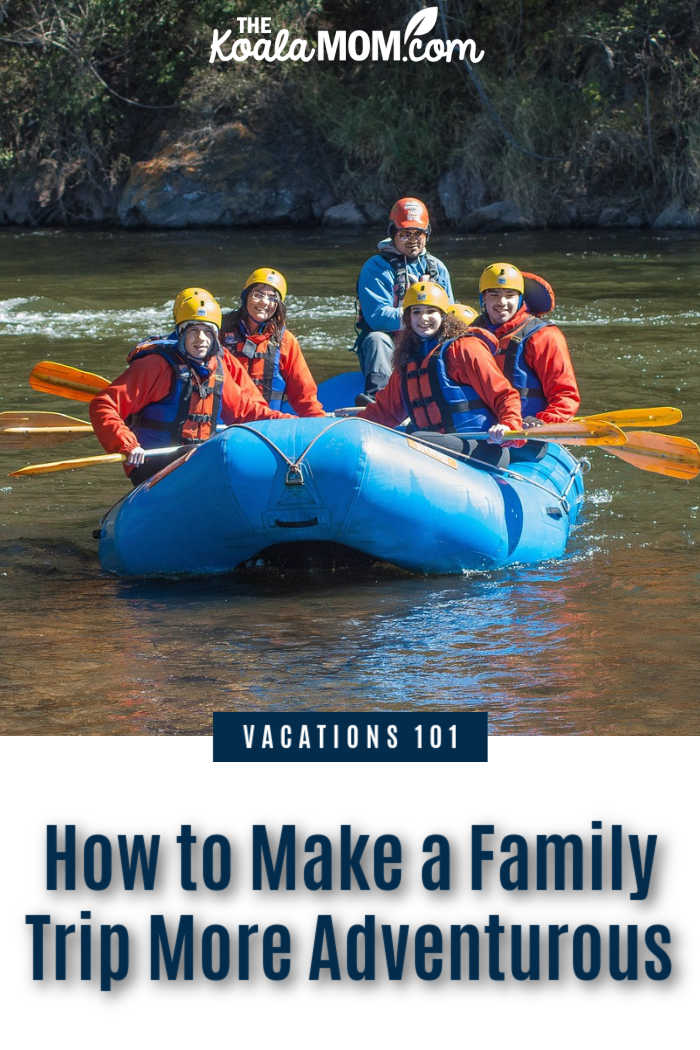 Here are a few ideas to get you started:
1. Figure out how to get there
If you're looking for an easy way to add some excitement to your family vacation, consider hiring a transport service. This can be a great way to get around and see more of the area than you would if you were relying on public transportation or rental cars. Plus, it can be a lot of fun to travel together as a group in a van or bus. This can make the trip feel more like an adventure and less like a chore.
For example, when I wanted to get from Alice Springs to Adelaide during my working holiday in Australia, I booked a tour. I could have simply caught the bus or plane, but I wanted to see the countryside in between. I joined a bus load of tourists for three days of driving through the outback and staying at amazing places along the way like Coober Pedy. It was a fantastic way to experience the country along with other travelers and a guide who knew a lot about the area.
Another option is to consider traveling in your RV. As the guys in rvrank.com say, it's amazing how comfortable and peaceful an RV can be. Plus, traveling in an RV can be a great way to see more of the country. Pack a good guide book and a map and go exploring! You'll have the freedom to stop at any point that looks interesting, and you won't have to worry about finding a place to stay each night.
2. Plan activities that everyone can enjoy.
It can be tough trying to please everyone when you're on vacation, but it's worth the effort if you want everyone to have a good time. Instead of sticking to the same old routine, why not try planning some activities that everyone can enjoy? This could mean anything from hiking and swimming to visiting local attractions and trying out new foods. By mixing things up, you'll ensure that everyone has something to look forward to each day.
For example, if you're traveling with young children, you might want to consider visiting a local amusement park. Older kids and adults can enjoy the rides, while younger ones will love the chance to meet their favorite characters. There are also plenty of educational opportunities available at most parks, so everyone can learn something new.
3. Get outdoors!
One of the best things about taking a family trip is getting to spend time outdoors and explore new places. If your destination is surrounded by nature, make sure to take advantage of it! Go hiking, camping, or simply relaxing by the ocean or in the park. Getting outside is great for both your physical and mental health, so make sure to take some time each day to enjoy the fresh air and sunshine.
If you're uncertain about getting outdoors on your own, booking a tour can be a great way to experience it without planning it all yourself. There are so many tour options available in most cities. Try spelunking or hiking or white water rafting with a local tour group. Overnight tours may even offer fun camping options, like staying in a yurt or sleeping under the stars.
Keep in mind that you don't have to go far from home to find an adventure. There are plenty of local parks and nature trails that offer the perfect opportunity to get away from the hustle and bustle of everyday life.
4. Don't forget to relax!
While it's important to make sure everyone is having a good time, it's also important to remember that vacations are meant to be a time to relax. Make sure to schedule some downtime each day, where everyone can unwind and recharge. This could mean taking a dip in the pool, reading a book, or simply taking a nap in the shade. By making time for relaxation, you'll ensure that everyone has the energy they need to enjoy the rest of the day.
5. Be prepared for anything
One of the most important things to remember when planning an adventurous family vacation is to be prepared for anything. This means packing plenty of food and water, as well as sunscreen, insect repellent, and any other supplies you might need. It's also a good idea to research the area before you go, so you know what to expect and can plan accordingly.
Additionally, it's always a good idea to have a backup plan in case something goes wrong. This could be anything from getting lost on a hike to having your RV break down. By being prepared, you'll be able to handle anything that comes your way and ensure that everyone has a safe and enjoyable trip.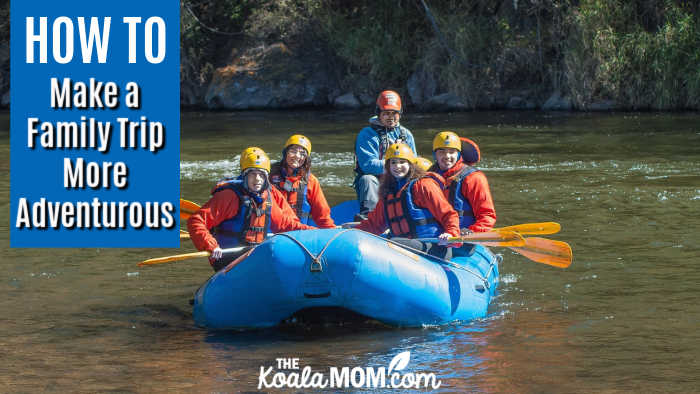 Planning a family vacation can be a lot of work, but it's definitely worth it in the end. By following these tips, you'll be able to create an adventure that everyone will enjoy. The bottom line is to have fun and make memories that will last a lifetime! Keep in mind that the best vacations are often the ones that don't go according to plan, so don't be afraid to let loose and go with the flow.