A baby grows up fast. With just the blink of an eye, your newborn baby has grown into a toddler, then a preschooler, and a teen. With a fast-growing baby, you need to purchase a lot of things to help them adapt to their age and make them feel comfortable moving around. Many people talk about how expensive a baby is and how much it costs to get a child from birth to university. Don't let that scare you, though, because there are ways to save money when you have a baby.
To help you out with that, below are some tips on how to save money when you have a baby.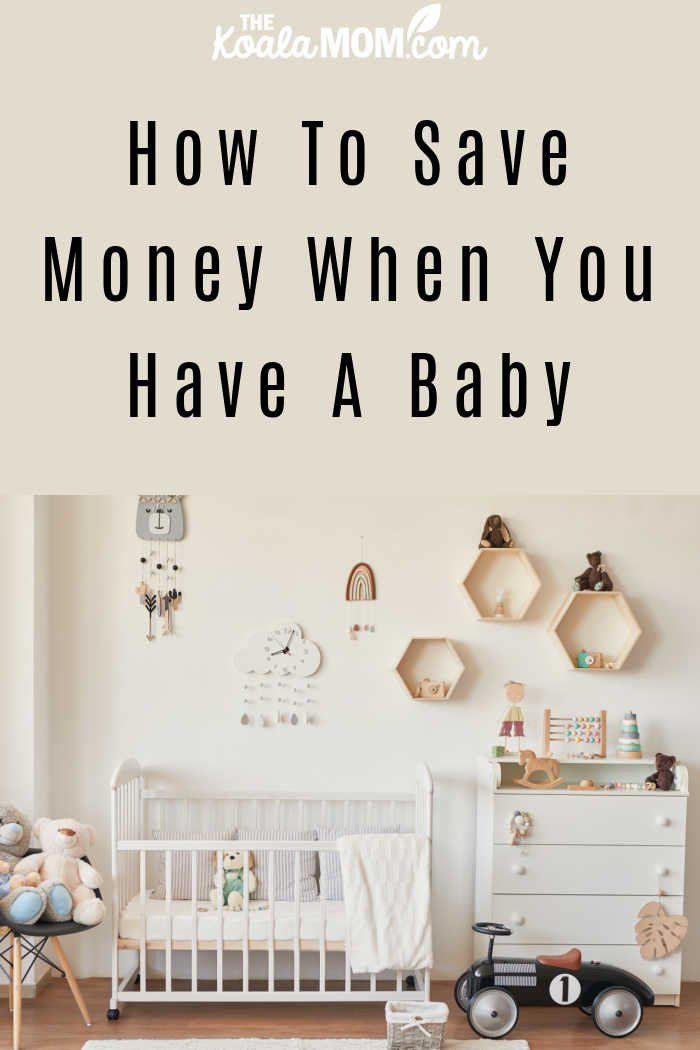 Look for Free Stuff Online
Searching for websites or companies that provide free stuff for babies is a great way to save money. However, don't expect to get the full product of an item, but rather just a sampler that will give you some idea of what the product would look and feel like. You just have to sign up and wait for the company's confirmation about your free item. This gives you a chance to try out the product before buying it.
Breastfeed Full-Time
Breastfeeding is not only healthiest for baby, it's also economical. Formula milk can be quite expensive, especially for younger children, who need extra nutrition to keep them healthy and strong. If it's possible to breastfeed full-time, you can save on the additional cost and provide maximum nutrition for your baby's needs. This will also be a great way to bond with your child, as you'll have consistent skin-to-skin contact.
Ask for Pass-Down Items
If you have a family member or a friend who just recently had a baby or is now a toddler and has plenty of baby items they no longer use, consider borrowing them. This way, you can take the clutter out of their home and save yourself a few bucks instead of buying them brand new. Moreover, it could also be an item that revolves around the family for every generation to use. In my mom's group, we regularly pass baby clothing and gear around the group as it's needed.
Don't Buy Plenty of Baby Clothes
Frankly speaking, baby clothes are adorable as they're small and come with pretty designs. While it may be tempting to purchase items for your baby and the entire pack for your baby, avoid overbuying baby clothing. Since babies quickly grow, their clothes might not fit their bodies after one to three months. To reduce costs and pile up your baby's unusable outfits, limit your baby's to seven sets.
Skip The Shoes
Another adorable thing that feels impossible to skip on buying is baby shoes. Yes, they're cute as they're small and come with appealing designs, but your baby doesn't really need shoes until they learn to walk. You should purchase baby socks to cover their feed from the cold. Since they're stretchable, they can grow with your child, but only for a certain age. Even with that, socks are much cheaper than shoes.
Avoid Branded Clothing
Plenty of branded baby clothes can offer your baby plenty of cute designs and outfits in which you can dress your baby. While they look extremely adorable, branded clothing can be expensive and wasteful, especially since your baby can grow quickly. There's little chance you can make your baby wear those expensive clothes for more than three months, resulting in another purchase. To save money, you should buy regular attire, which will quickly grow on them.
Look For Multi-Purpose Furniture
If you plan to purchase new furniture for your baby as you'd like to own a brand-new condition, you should look for ones with multi-purpose. This way, you can enjoy the benefits of plenty of furniture without having to purchase additional furniture. You can buy a crib that transforms into a kid's bed, a dresser with a changing table, and more. Furthermore, multi-purpose furniture also helps you save on space, perfect for those small rooms.
Purchase Second-Hand Items
Before shopping in-store or online for new baby items, you might consider looking for second-hand items first. In this way, you can save plenty of money as you can usually purchase an item for half its original price. However, you need to set your expectations by purchasing second-hand items as they might carry some defects and issues. But with thorough research, you should be able to look for one with a brand-new quality.
Limit Toys Purchase
Getting busy in the toy section can really be fun, especially since there are now plenty of interactive toys that you know your baby would love to play with. However, before spending too much on baby toys, limit your purchase and just give them three to five toys they could play with.
At a young age, they want interaction with the people around them. You'd be surprised to see that your baby enjoys playing with plastic bottles and carton boxes more than the toy. Moreover, you'll probably receive plenty of baby toys on special occasions, which can help you save on costs.
Don't Hoard Items
Babies change their likes and dislikes very quickly. If you're preparing for your baby's arrival, it might be tempting to hoard plenty of items to ensure that you have plenty of stock with you as they arrive. But know that babies are different. What you purchased might not fit their body well and be compatible with their skin.
If your baby has extra sensitive skin, you might need to throw away your bath essentials and wet wipes as they're only causing an allergic reaction to their skin. With that, you should purchase small items and see if it's something compatible with your child before buying them in bulk.

Saving money when you have a baby can be challenging, especially since there are plenty of cute items you can see on the market.
But before you purchase everything you see, you should consider other alternatives, such as second-hand items, and limit your purchase, to help you save money. While they're really cute, you'd be surprised to see that they won't fit their bodies just after a few months.
---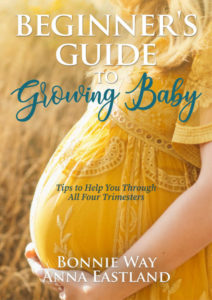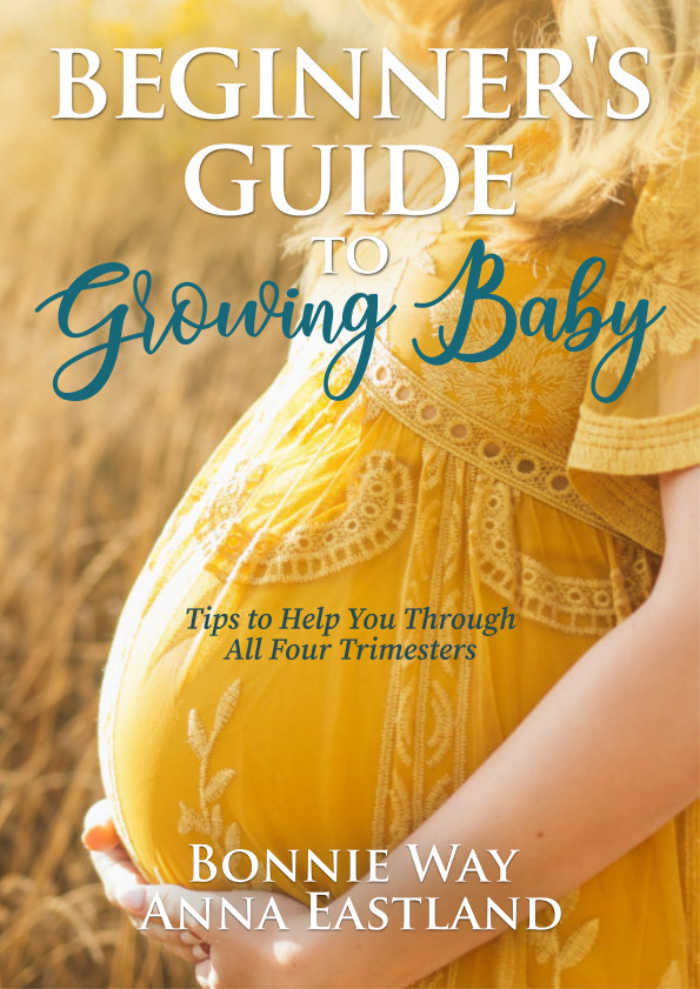 Looking for more pregnancy and baby advice? Check out Beginner's Guide to Growing Baby: Tips to Help You Through All Four Trimesters, a book about pregnancy, birth, and baby's first three months. Written with my good friend Anna Eastland (mom of 9 kids!), Beginner's Guide to Growing Baby is an honest, practical look at pregnancy and beyond. We share what's worked for us in growing, birthing and loving thirteen babies.
Beginner's Guide to Growing Baby is available on Amazon.