With baby's birth date approaching, the tension becomes unbearable. You're excited to be at the end of the discomfort of pregnancy but also tend to question yourself if you have everything to give your new baby the care he or she deserves.
You may be browsing baby sites and impulsively buying every cute outfit and toy you see to ensure that baby has everything. However, you'll just end up with a lot of things baby doesn't need (and overspend your budget!). Here's a list of the things you will certainly need for the first few days of parenthood. All the other things you can get later on.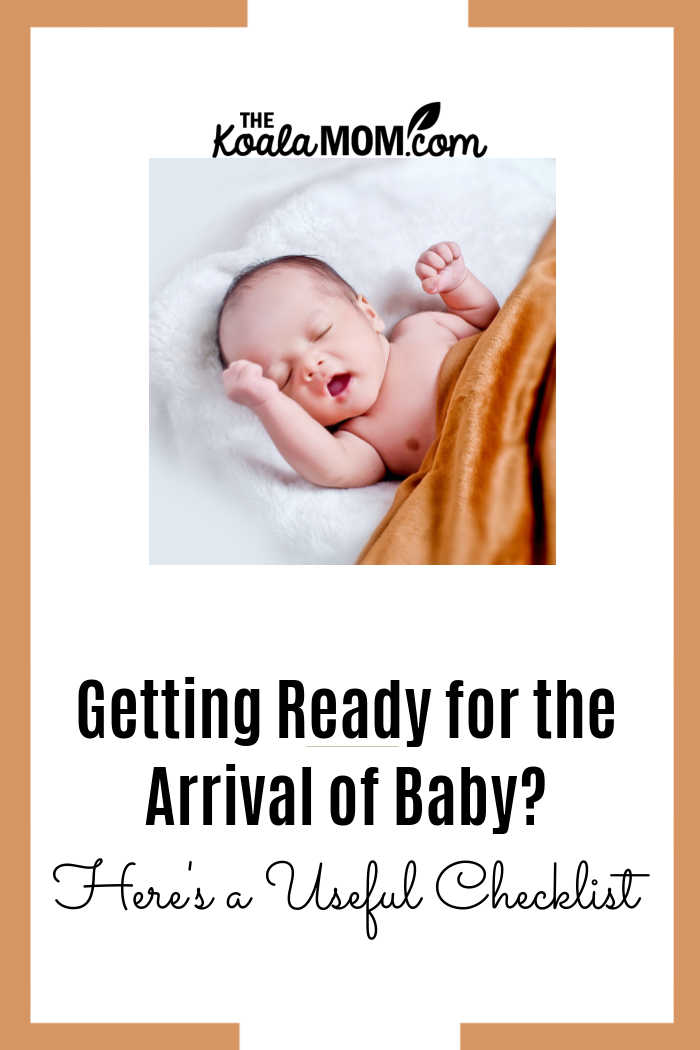 Nursery Essentials
For the future parents, the nursery becomes the most important part of the house. Usually, when preparing the nursery, we start off with some big things and end up missing details. Hence, with this useful shortlist of nursery essentials, you will be safe for your parenting beginnings.
Crib: The crib tops our list of nursery essentials, and for good reason. You will need something for your baby to sleep in. Babies snooze at least 16 hours a day in the first weeks of their lives, so ensuring their comfort for their safe development is essential. To be honest, cribs can be expensive. However, if you get a convertible crib that you can later use as a toddler bed and as a daybed, you will make the most use of it by using it for a very long period of time.
Crib mattress: If you want to ensure that your baby gets the best quality sleep with all the necessary support for their tiny body, you will need a firm mattress that will perfectly fit the crib. If in doubt about which is the best mattress, you can find the list of top recommendations at Mommyhood 101 and make sure that your baby is given the best surface for their long sleeping sessions. Good sleep and necessary support should be your top priorities.
Night light: When making your way to the nursery for the late-night feedings, you would like to avoid any type of accident that may possibly disturb your baby. This is why a night light should be among the first items you get for your nursery. It will help you see without the need to turn any bright lights on. Moreover, when your little one grows up a bit, it will be a perfect comfort for them whenever they wake up during the night.
Rocking Chair: You need to get yourself a chair that will bring you enough comfort during breastfeeding, bedtime stories, comforting lullabies, or just a soothing cuddle session before sleep. Rocking chairs help provide gentle motion to help calm and relax baby, but try out different rocking chairs to see what you like best as your comfort while holding baby is also critical.
Diapering Essentials
Get ready for tons of diaper changes! That must be the most daunting thing about parenting, but it has some sweet moments too. Nevertheless, you will need some things to make the process easier.
While many parents get a changing table, this isn't necessary if you have a small space. I had a changing table for my first three babies. By the last two babies, I'd moved to a system that a friend had shown me many years ago. All the diaper necessities were in a basket (or bottom dresser drawer) and I simply sat down with baby on the floor, spread out a changing pad, and changed baby there. This reduces the risk of baby falling off the change table and also saves space in the nursery.
The changing pad helps keep any area where you change the baby clean. It's also softer for baby than the floor. Many change pads can roll or fold up. If you have a larger change pad, you could also slide it under a bed or couch when it's not in use, and then slide it out again for diaper changes.
A diaper genie is a also a great idea for those soiled diapers. You'll be surprised at how stinky a poopy diaper can be! Having one specific garbage for the diapers can help keep the smell to a minimum. Diaper genies come in several sizes and colours so you can find one that suits your nursery best.
You will need tons of diapers. There is this information that newborns use over 70 diapers per week. Our first absolutely hated being wet and went through up to 100 diapers in a week; we had to ask our diaper service to provide us with more diapers a few times because we changed her so frequently. It is practically impossible to know your baby's diaper size before they are born. So buying small packages and different diaper sizes can help you.
Baby Clothes
This is a must when preparing for your child's birth. However, do not get too much stuff; your baby will grow it out in no time. For the first weeks of your baby's life, you should get them pajamas and sleeping sacks since they will spend a lot of time sleeping. Undershirts and one-piece outfits are also very comfortable. For the initial weeks, the comfort of your baby should be a priority.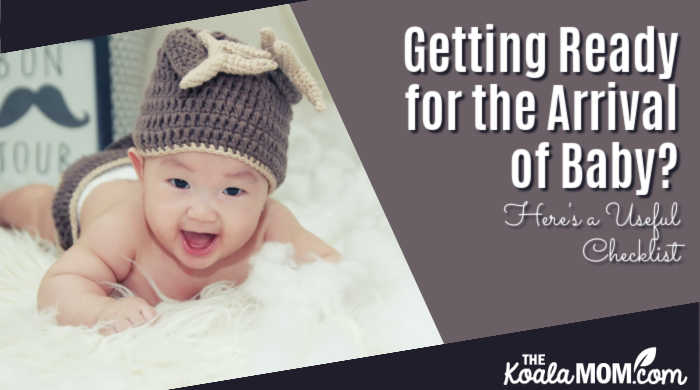 However, some items of clothing will last for a while, such as hats, mittens, and classic baby socks collection. Caps help protect your baby's head from heating or cooling too much. Meanwhile, mittens prevent babies from scratching their faces and eyes especially. As for socks, these cute items can protect those little feet and toes from the cold and help babies regulate their body temperature.
Stuff such as clothing and baby gear are also things you should think about before the baby is born. Also, you should not buy too many clothes. Babies have the tendency to grow quite fast. Hence, a lot of baby gear will not be of much use in no time.
---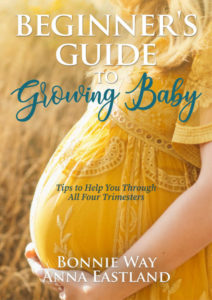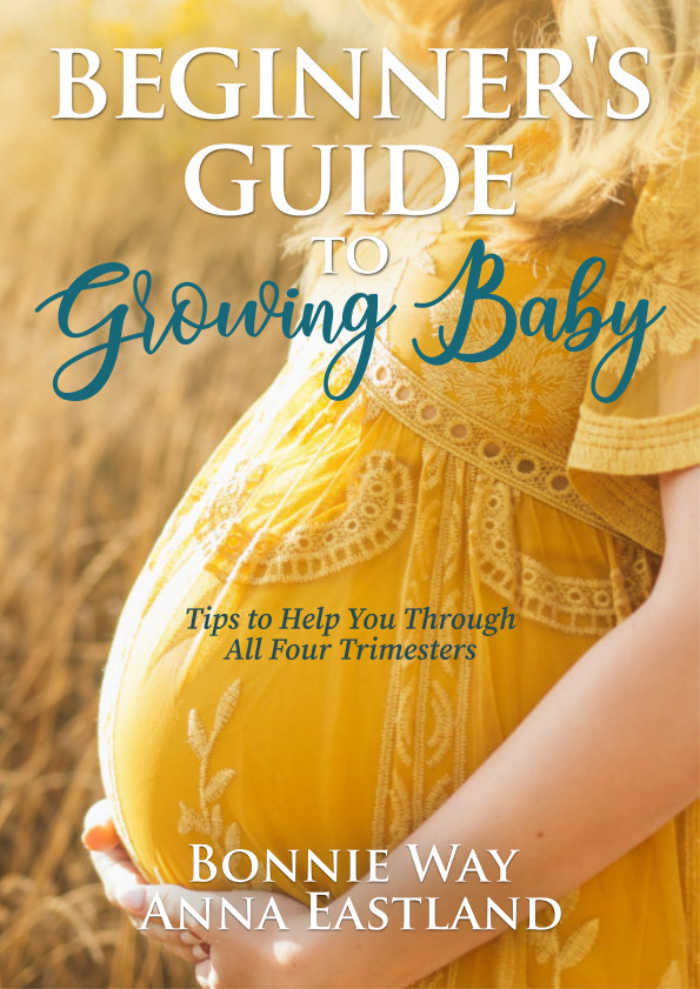 Looking for more pregnancy and baby advice? Check out Beginner's Guide to Growing Baby: Tips to Help You Through All Four Trimesters, a book about pregnancy, birth, and baby's first three months. Written with my good friend Anna Eastland (mom of 9 kids!), Beginner's Guide to Growing Baby is an honest, practical look at pregnancy and beyond. We share what's worked for us in growing, birthing and loving thirteen babies.
Beginner's Guide to Growing Baby is available on Amazon.