Many people would like to avoid the hassle and expense of staying in a hotel when they travel for business. Apartments for rent can be a great alternative that offer extra options for you during your stay. For example, some companies offer furnished apartments for rent Toronto with access to shared amenities such as kitchen and laundry facilities and WIFI. So if you want to save money or just prefer not to go through the process of finding a hotel, consider all your options before making the decision about where to stay during your trip. Here are some tips to help you with planning a business trip.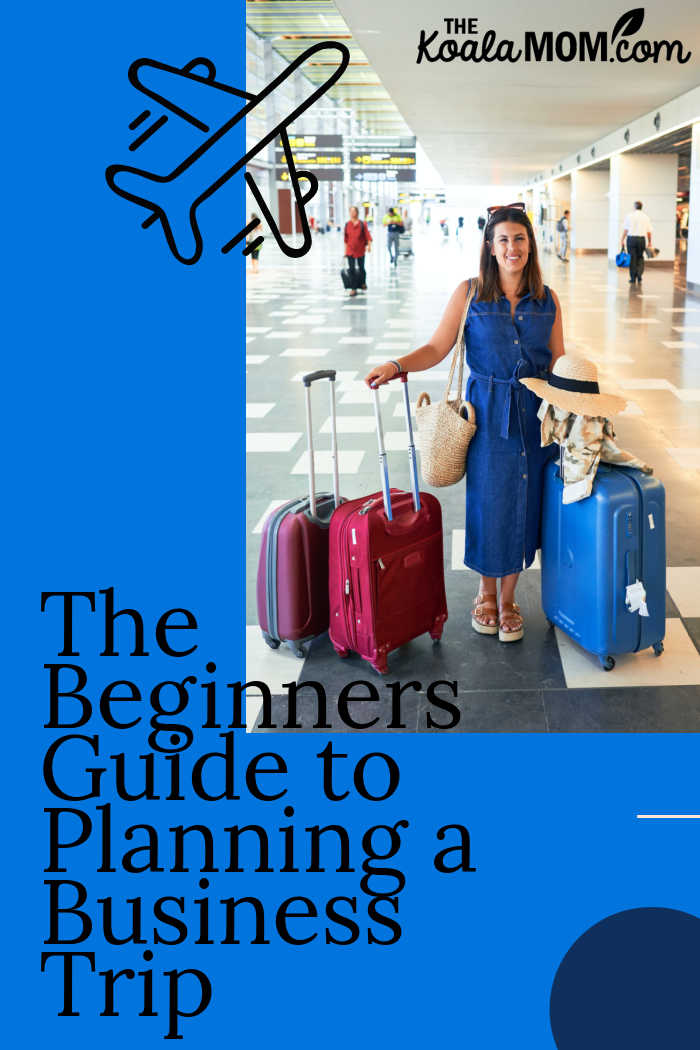 Before You Leave Home
Before you leave for your business trip, it's important to do some research on the destination. For instance, if you're going to a new city, make sure that you find out about the best things that it has to offer. If you have some downtime in the evenings when your work is done, you may want to explore the city, so make sure to find apartment close to any attractions you want to see. You should also book your stay early and know what time zone you're in.
It's not always possible for people with busy lives to plan ahead when they have a business trip scheduled. However, with some simple planning before you leave home, these trips can be more enjoyable and less stressful. (Pro tip—if you have the option of bringing your spouse along for the trip, have him or her help plan where to stay and what to do after business hours!)
Pssst… if your children are concerned about Mommy going away for a few days, grab a copy of My Mommy's on a Business Trip. Take some time to sit and read this adorable picture book with them and discuss any questions and fears they may have.
Pack For Business Travel
For most people, packing can be tricky. And it can be even more complicated if it's a business trip or conference where you're not sure what you should pack. There are many things you might need on your journey which is why it's best to do some research beforehand.
First, check what type of travel you'll be doing and plan accordingly. If you are flying to your destination, check the airline's website to see if they have any specific requirements for packing. Pack two or three days worth of clothing and other essentials in a carry-on bag. You may want to consider compiling a capsule wardrobe, or a few pieces that you can mix-and-match easily to create several different outfits.
To make packing easier, frequent flyer Deb from Sass & Smalls recommends compartmentalizing your items. She says, "I separate baggies for each group of items (i.e., eye care, mouth care, skin care, hair care)." Large Ziploc bags can help you organize each day's outfits and make it easy to find everything in your suitcase quickly.
Bring your laptop, phone, camera, and chargers for these devices.
Stay Connected While Traveling
In the past, it was enough to just check in at the airport or get a map from your hotel concierge. Nowadays, you have to plan for staying connected while traveling abroad. There are many things that can go wrong if you don't plan appropriately. There might not be a reliable network connection where you're going, WIFI might be too slow, and your phone's battery might not last long enough.
To have a successful business trip, you need to keep yourself connected. This is why it is important to have the right tools on hand before you leave. You might not be able to take your laptop or your smartphone with you on the plane for security reasons, but there are still ways for you to stay connected.
What Documents Should You Bring?
It is important to prepare and come with the correct documents when traveling so there are no issues at the border. In general, you should have a passport or other identification card, visa requirements depending on the country you are traveling to, and a return ticket. You may need to drive around, either to sightsee or to get to your business meetings, so an international driving license may be helpful. In some cases, these documents may not be enough, so it is important to research before traveling whether any additional documents are needed.
Do you travel often for work or conferences? What tips would you share for planning a business trip?