A baby keeps you delighted but also keeps you busy the whole day. As a parent, handling their tantrums and different moods can become daunting at times. Have you ever thought of taking your toddler on an air trip? Are you aware of the ways to help your kid be happy and calm during the air journey? Fear not!
There are simple ways to fly with your little ones safely and with ease. Here are the top travel hacks for parents that can help you prepare for a memorable trip with your apple of the eye soon.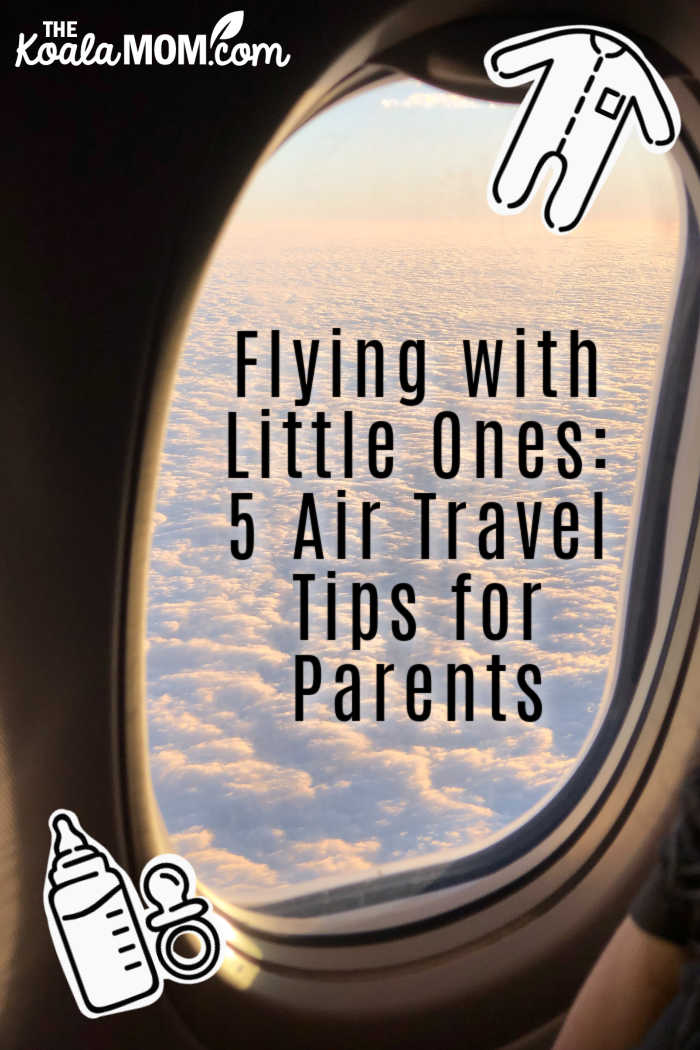 1. Organize and pack
Traveling with children can be a hectic endeavor, so large lightweight suitcases (with wheels!) are the ideal way to organize and transport their belongings without breaking your back. Not only are large luggage pieces convenient in size, but they can also hold more items than smaller bags. This makes it easier to pack all of your family's essentials ahead of time which will drastically reduce the stress of running around last minute looking for stuff. Large suitcases also make for quicker check-in times at airports and hotels, so you can get to your destination faster and start exploring sooner!
2. Get an early morning flight
Imagine the scenario where you are stuck with your cranky kid at the airport for a long time. Think how unmanageable it would be for you as a parent. But there's a simple way to address the concern. Try to book an early morning flight, when your child is happiest. Or if the flight happens before your baby's usual waking time, maybe they will sleep through the entire flight. Morning flights are often less crowded and least likely to get delayed.
3. Commute in your own car
Driving your vehicle to the airport is the best way to keep safety issues at bay with your baby (especially during pandemic times). Parking could be a concern, but you can book a spot online. For example, if you live in Atlanta, explore the best Atlanta airport parking rates and book your slot in advance.
After parking your car, you can directly take a complimentary shuttle to the airport and board the flight with your little one. When you return home, you know your car is waiting there for you as soon as you get off the plane.
4. Choose the back seat
Choosing the back seat on a place is good idea when you are flying with a baby. Usually, people avoid booking the back seats because they are bumpy and near to the restroom. If you need the washroom to change the baby (or take a potty-training toddler to go pee), you won't have to walk the entire length of the plane. You'll also be closer to amenities such as snacks and water. Moreover, you may get a bit of room to stretch your body.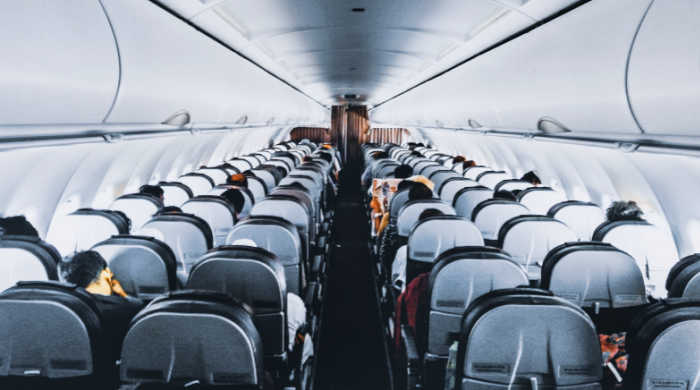 5. Carry baby's essentials in clear bags
Carry the baby's essentials in a separate clear bag to avoid any mess. Keep diapers, clothes, snacks, and wipes close to you as an emergency can happen anytime. Anything you might need at your destination should be carried on, as you never know if baggage will get delayed or lost. If you're traveling with a baby to a hot destination, make sure to pack a few extra things like hats and sunscreen.
Get a set of Mother Load bags or use big zip-locked bags to keep all the necessary stuff at hand just when you require it. This step will save your time and will help your child remain comfortable and happy during the journey.
6. Use a tablet
We all know that too much screen time isn't the best for our kids. But when you are flying, there is nothing better than a device to keep a toddler. Carry your tablet with you to keep your child busy with cartoons and games. Don't worry about restrictions over screen time when you are flying; you just need your child occupied and happy.
Download a few good videos, educational apps or games to keep your kid engrossed throughout the time aboard. Make sure that these games don't need access to WiFi in order to work, or you'll have a grumpy toddler for the trip.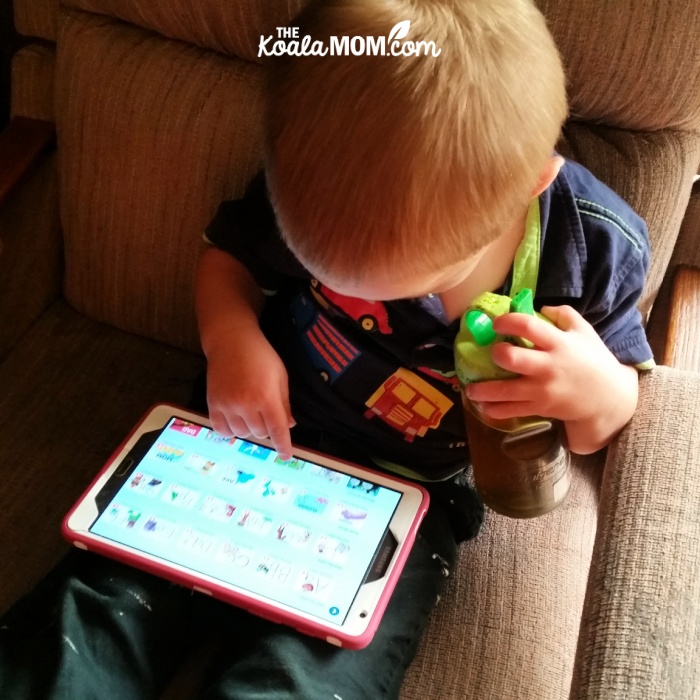 7. Ask for Help
It's easy to feel overwhelmed on a flight with a cranky child, especially if this is your first flight with your baby or toddler. Ask for help. Airline staff have seen families (and babies!) travel before and may have some ideas to help you.
Lisa, the Domestic Life Stylist, says, "Whether it be paying a baggage handler to help check in your bags or asking an on-board flight attendant to hold your baby briefly while you use the bathroom, airline staff is there to help. As a matter of fact, flight attendants often willingly offer assistance when they notice a parent traveling alone with a little one. Take advantage of family boarding which allow families with young children to board the aircraft early."
Wondering what else you need to do to prepare for your trip? Check out 5 Travel Tips.
Following these tips will help you calm down your baby better. Carry all the essentials packed in a separate bag to grab them at the time of need. Keeping medicines and toys for your kids will help you get through the journey with peace and satisfaction.
What tips would you share for flying with little ones?