Do you still print photos? In this age of cell phones and high-speed internet, it seems that getting photo prints has fallen away. I hardly print individual photos anymore, but I do try to create a regular family photo album for us. Recently, I discovered an app that makes it super easy to create a monthly photo journal to share with family members. Neveo is easy to use and, during this time of social distancing, gives families another way to keep in touch!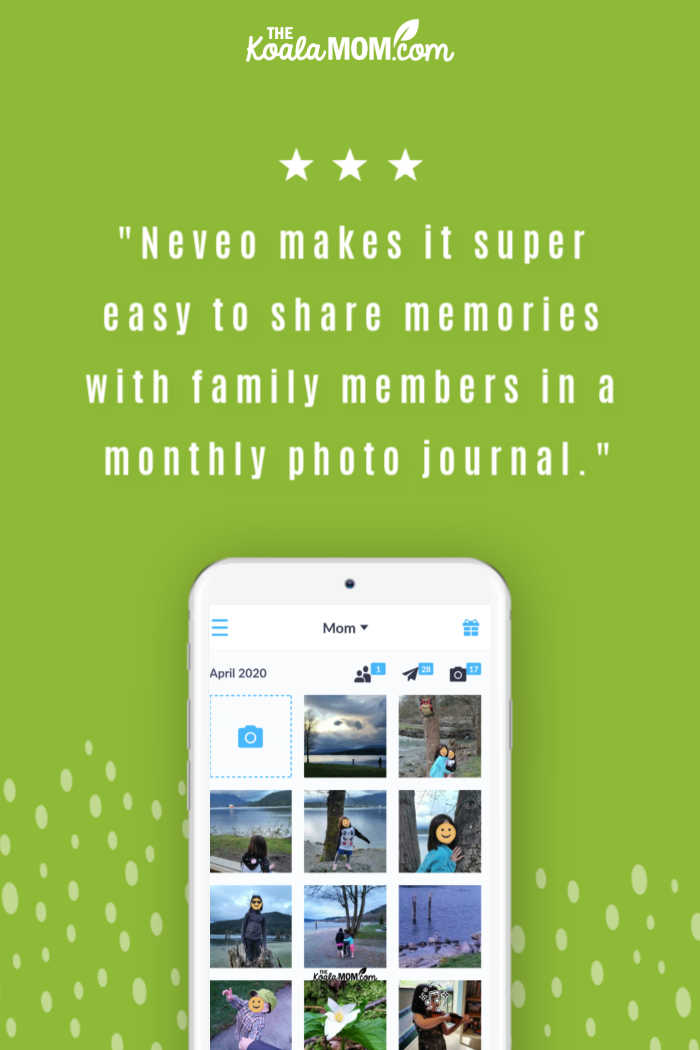 I received compensation for this post; all opinions expressed are my own. This post contains affiliate links; as a Neveo affiliate, I earn a commission on any purchases via my link.
How to Use Neveo
Neveo is as easy-to-use as Instagram. Simply download the Neveo app onto your phone (and sign up for an account using code KOALAMOMBLOG to get 50% off for your first three months!). In the app, click the camera button to scroll through the photos on your phone and add them to your journal.
You can then crop and adjust each photo and add captions. At the end of the month, the journal is closed and goes to print with all your photos. You (or your family members) will get a printed journal in the mail with all the photos from the month!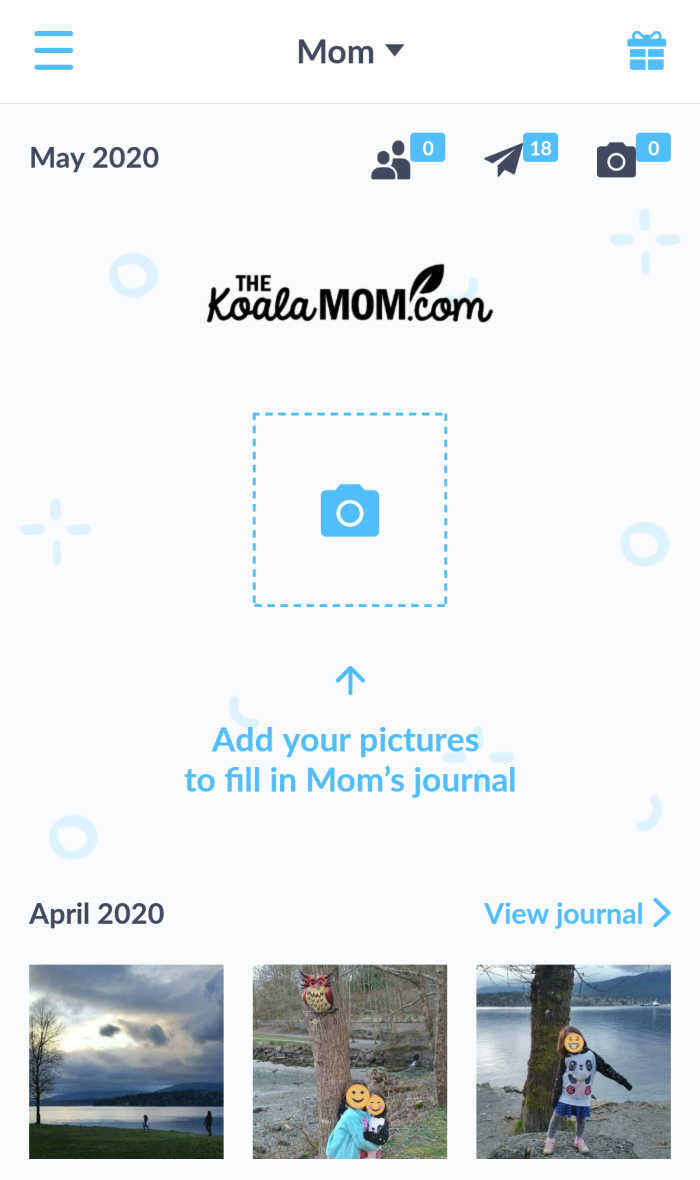 You can title your journal anything you want. I've called mine "Mom" because I plan to send it to our moms. You could send it to other family members or just create it for your kids. My kids love looking at family photos and had fun paging through the journal when we received it. (Instead of mailing our Neveo journal directly to my mom, I had it mailed to us so I could see it before sending it to her.)
The three little icons at the top of the screen tell you more about your album. The people icon shows contributors to the album (zero above because I haven't added any photos this month, and 1 below when I was working on our April album). The paper airplane icon shows how many days you have until the album goes to print. The camera icon shows you how many photos you've uploaded to your Neveo album.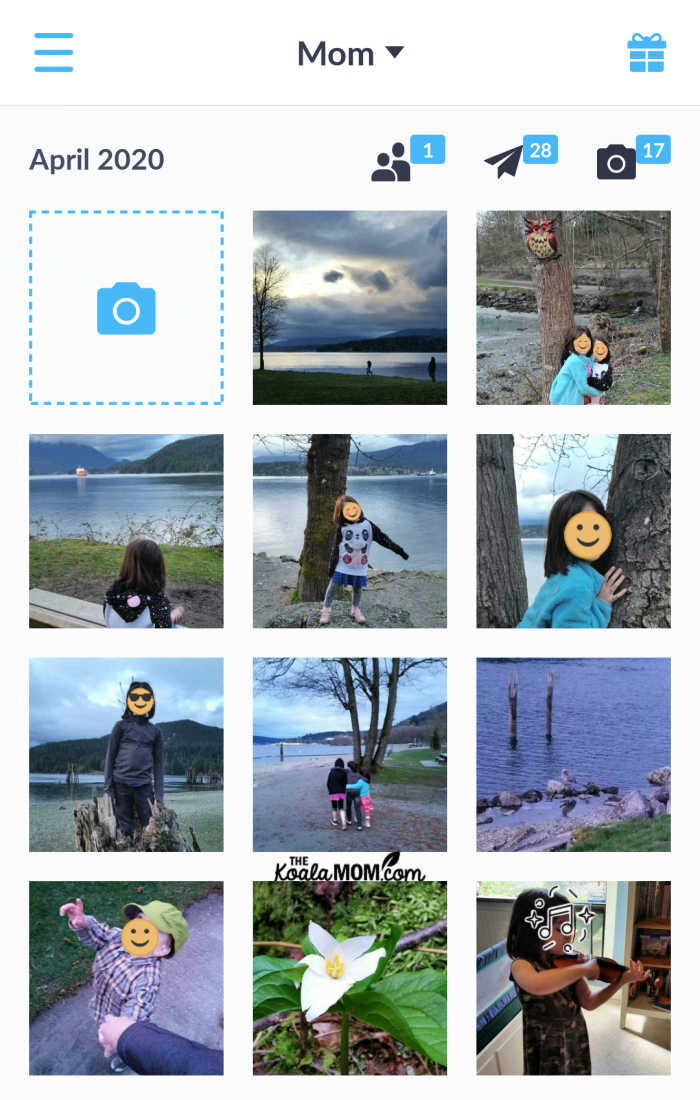 Journals are closed automatically on the last day of each month at midnight. If you post at least one picture, the journal will go to print. I tried to open Neveo about once a week to add pictures, or anytime we'd done something where I took lots of photos. (In these days of social distancing, most of my pictures were from family walks, when the kids like running ahead to pose by a stump or rock and ask me to take a picture of them.)
As you add more photos to your journal each month, you can scroll back through the previous month's album. I like to see what sort of photos I shared last month (did I share enough photos of each kid or too many of Joey?) and make sure I'm not sharing duplicates.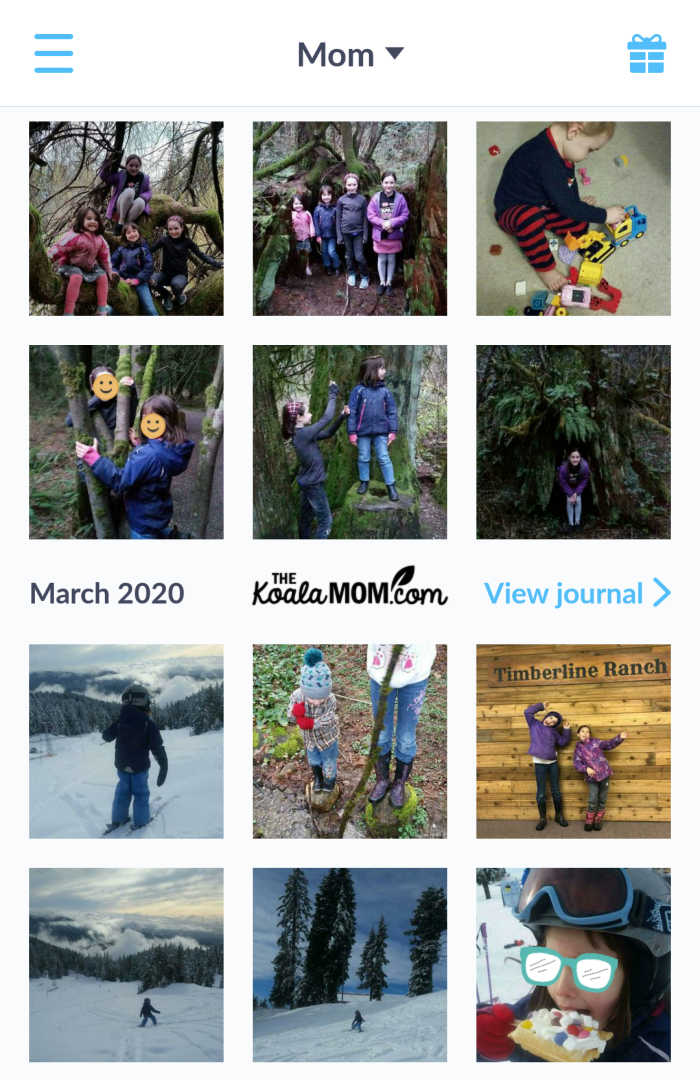 You can also add other contributors to the journal. For example, you could invite your sister to contribute pictures of her kids to an album for your parents. My brothers don't usually take many pictures so I didn't add them to the journal, but I could get my sisters-in-law to help me create an album for my mother-in-law. Since each journal has only 50 pictures, you'd have to agree to pick the best pictures from the month. (I had no problems filling the journal each month myself!)
And then you or your family receives a beautiful magazine-style photo journal in the mail…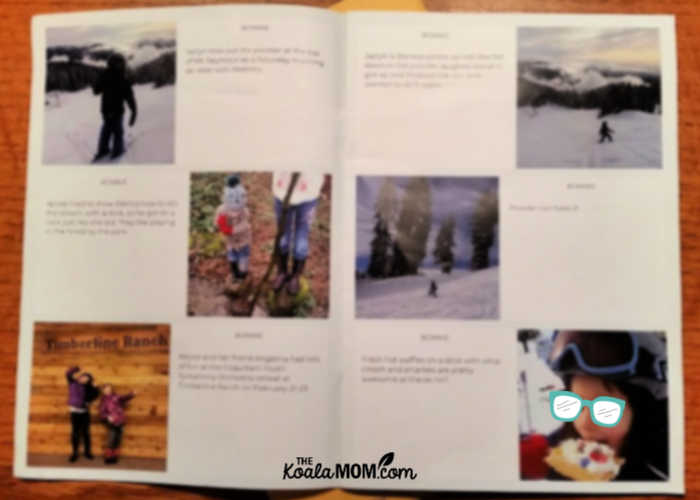 Why I love the Neveo App
Since moving to BC a decade ago, we've tried to keep in touch with our families back in Alberta. We call and email regularly, and I send photos… sometimes. I know that our parents like seeing pictures of the kids, but sharing photos isn't always easy. My husband and I agreed when we joined Facebook that we wouldn't put our kids' faces online. Some of our families live in rural areas with poor internet and cell coverage, so emailing or texting photos doesn't work. And printing photos is costly or time-consuming.
Neveo changes all that. I literally created the journal each month while sitting in Joey's room waiting for him to fall asleep. In five or ten minutes once a week, I uploaded the photos to the album, cropped and adjusted them, and typed captions. Then I waited for the photo journal to arrive in the mail. I didn't have to move the photos from my phone to my computer to upload them to a website to run to the store to pick up the prints to mail them to my mom or mother-in-law (man, that sounds exhausting! No wonder I hardly do it!).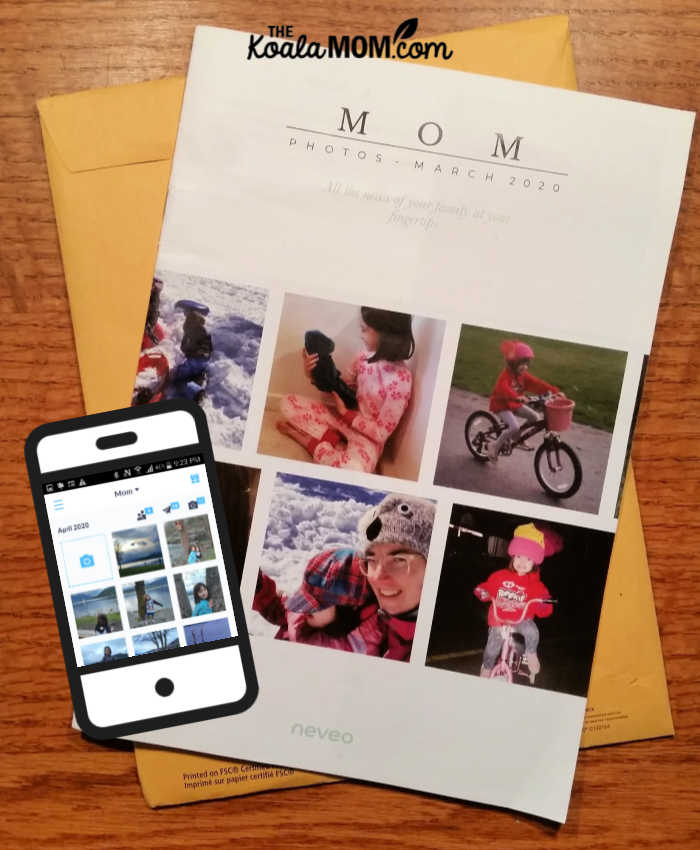 What Would Make the Journal Better
The Neveo app itself is super easy to use. I love how easy it is to upload photos and receive a printed photo album. The one thing I would like to see improved with the app is a more dynamic layout.
Currently the layout works only with square or landscape photos (much like Instagram). There are three photos per page, with space beside for your captions. Even when I wrote a caption as long as the app would allow, however, it only filled half the space given to it in the journal. Sometimes, I had nothing to say about the photo, but it still leaves that empty white space for the caption there.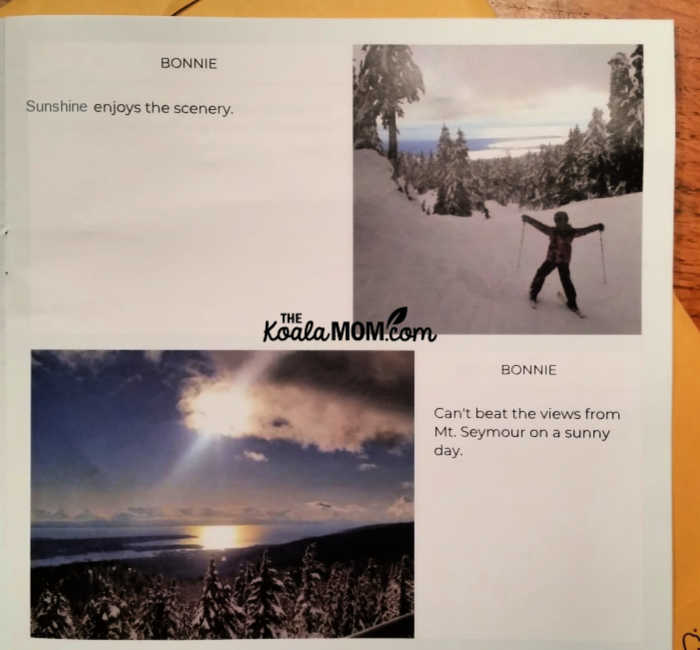 Sunshine looked at the journal and said, "Why does it say 'Bonnie' beside every photo?" That's clearly set up for multi-contributor journals, which is a great idea. You want to know who added the photo to your Neveo journal. However, when there is only one contributor to the journal, I'd like to see that removed. It seems rather redundant to see my name beside every single photo in the journal.
More about Neveo
To support families trying to keep in touch during the physical distancing of covid-19, Neveo is offering two months free! Just use promo code "SUPPORT" to receive 1 free journal with 50 photos for 2 months! Afterwards, you can stop free of charge or continue your subscription to keep sending monthly journals to your relatives. This could also be a super fun way to document your covid-19 activities as a family!
The Neveo app is available for download in your favourite app store. Sign up for an account using code KOALAMOMBLOG to get 50% off for your first three months. To find out more about the app and what other people are saying about it, drop by the website.
How do you share photos with grandparents and long-distance relatives? Do you create family photo albums?