While I enjoy traveling via my armchair and reading fiction that takes me far, far away, I also like finding books set closer to home. It's fun to read fiction about British Columbia and think, "Hey, I've been there!" or "I know that place!" Whether you also call BC home, or are traveling here via your armchair, here's a list of novels set in BC to help your explore this beautiful province.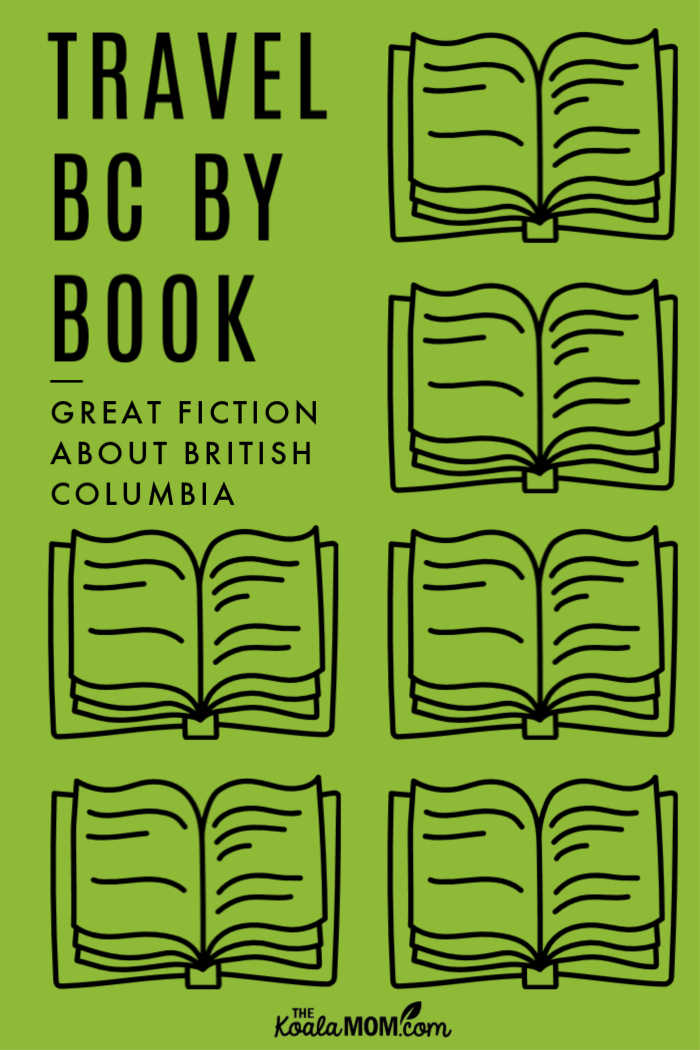 This post contains affiliate links; as an Amazon associate, I earn from qualifying purchases.
A Reluctant Bride by Jody Hedlund
A Reluctant Bride is set in Victoria, BC, with the arrival of a bride ship in 1862. Mercy Wilkins has grown up in the slums of London and is offered a chance at a new life in a British colony. On the way, she meets other women also bound to be brides, as well as immigrants traveling in steerage to BC. I was fascinated by Jody's descriptions of Esquimalt Harbour and Victoria in the late 1800s. (Historic Christian fiction)
Penny Loves Wade, Wade Loves Penny by Caroline Woodward
Penny Loves Wade, Wade Loves Penny spans the province of BC. The ranch sits in northern Alberta, in a small town where everyone knows everyone. Wade's trucking business takes him to Vancouver Island and the Okanagan and back again. Having driven some of those highways, I found it interesting to read about them from a trucker's perspective of gearing down on the hills or creeping along the windy sections. (Contemporary fiction)
The Chief Factor's Daughter by Vanessa Winn
The Chief Factor's Daughter is historic fiction about the fourth daughter of HBC's Chief Factor John Work. Through Margaret, we meet all the leading families in Victoria: Dr. Tolmie, Dr. Helmcken, the Langfords, the Finlaysons, and others. With her, we travel the muddy, dusty roads from her home at Hillside to the growing town of Victoria, or row from the harbour around to Esquimalt for social gatherings. We see the walls of the fort come down, a new church go up, and ships come and go. (Historic fiction)
A Day of Signs and Wonders by Kit Pearson
A Day of Signs and Wonders is a YA novel about Emily Carr. Set in Victoria in 1881, this novel describes one day in Emily's childhood. We see Emily as a precocious young child, exploring her world, making a new friend, and discovering art for the first time. Like The Chief Factor's Daughter, this novel gives readers a glimpse of Victoria at a certain time, yet also reveals insight into one of Canada's most famous artists. It's a quick, easy read that I thoroughly enjoyed. (Historic fiction)
This book is on my list of 100 Great Books for Canadian Tween Girls. Check it out for more ideas for yourself or your daughter.
The Man Game by Lee Henderson
The Man Game bounces back and forth between past and present. In 1886, out of the smouldering ashes of the great fire that destroyed much of Vancouver, Molly arrives with her beloved husband to start a new life. Meanwhile, two lumberjacks exiled after the fire and blamed for having started it, are trying to clear their names. Before long, they've teamed up with Molly to invent a new sport that will change the course of that fledgling city's history.
I read this book because Lee Henderson was one of my writing instructors at UVic, but I found it to be a fascinating glimpse of metro Vancouver's early history. While today I drive through New Westminster to Vancouver in half an hour (depending on traffic), the characters of The Man Game thought twice about traveling that distance by foot or train. (This historic fiction about British Columbia deals with subjects such as wrestling and prostitution)
Spit Delaney's Island by Jack Hodgins
Spit Delaney's Island is a collection of short stories by a well-known BC author. These stories reflect the natural beauty and industrial output of the Vancouver Island landscape as well as the Island's ferryboat links to the mainland B.C. Spit Delaney is the operator of a steam engine who appears in the first and last stories. Other characters are equally unique and memorable and bring the island alive for readers. I first encountered Hodgins in his nonfiction book A Passion for Narrative, and enjoyed seeing the master storyteller's work. (Contemporary fiction)

Delivery by Betty Jane Hegerat
Delivery explores how a mother and a daughter feel about the arrival of the daughter's out-of-wedlock baby. When Heather plans to give her baby up for adoption, Lynn kidnaps her own granddaughter and drives from Calgary, Alberta, to a friend's cabin on Quadra Island, BC. Eventually, nearly everyone in the novel arrives out at the cabin on Quadra Island. This novel occurs in the space of a few emotional, tense days in a scenic location that provides much-needed refuge for Heather and Lynn. (Contemporary fiction)
Starlight by Richard Wagamese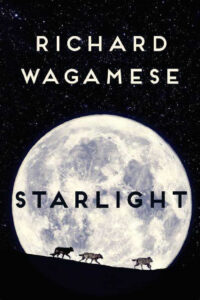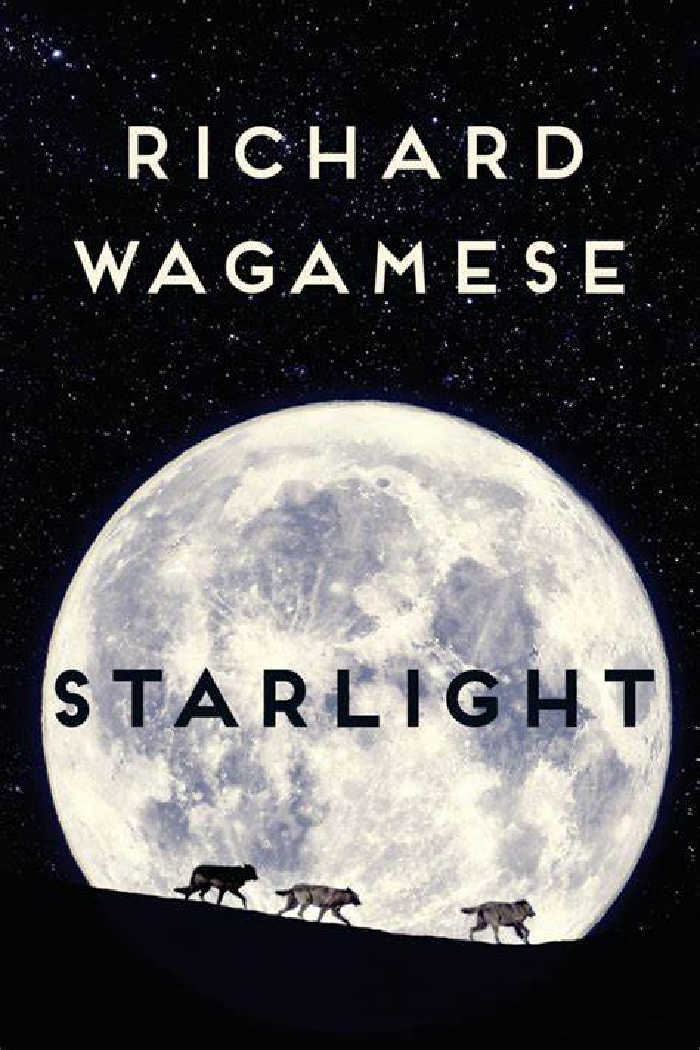 Starlight is the story of Frank Starlight, a First Nations man who has grown up in small-town BC and now has a deep connection to the land. This connection lets him get close enough to the local wildlife to take photographs that are gaining him national acclaim. Emmy is a woman on the run from her abusive ex-boyfriend when she's caught shoplifting in Frank's town. He offers her a job as a housecleaner and cook, but soon realizes she needs more than just food and a bed. Frank begins to teach Emmy about the land, how to walk in the woods and ride a horse and survive in the wilderness. (Contemporary fiction.)
For a longer list of books about British Columbia, drop by Goodreads.
Bonus: Nonfiction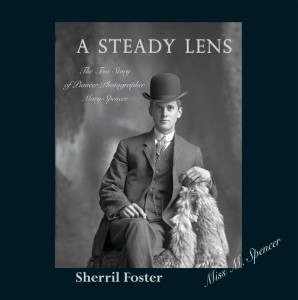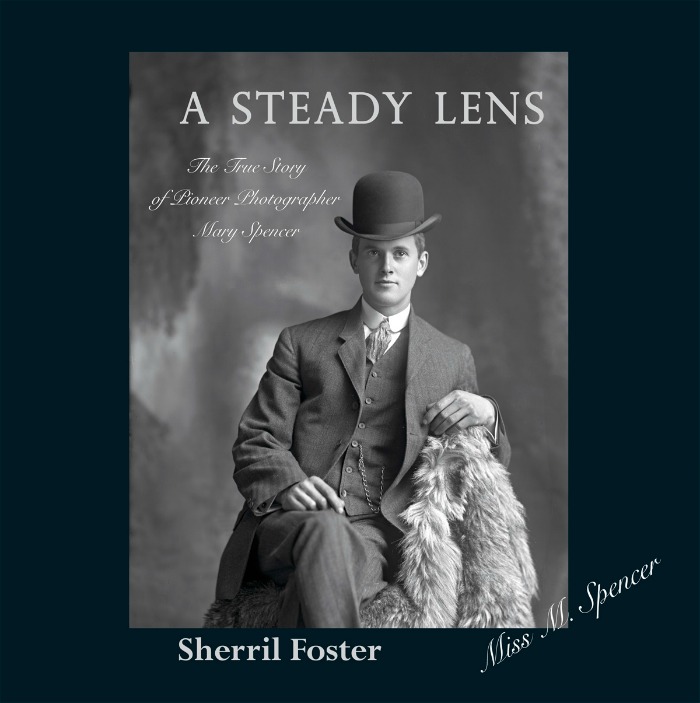 A Steady Lens: The True Story of Pioneer Photographer Mary Spencer
 traces Mary's life from her parents' roots in England to her death in Summerland, BC. Mary, her mother and her sister Isobel arrived in Kamloops in 1899. At that time, Mary was already forty and committed to the life of a businesswoman, supporting her family. For the next decade, she ran a successful photography studio, capturing remarkable images of the local people as well as the landscape, including her most famous photographs of the infamous robber Bill Miner.
For more reading ideas, check out my other book lists:
What's your favourite fiction about British Columbia?