Because domestic violence happens behind closed doors, it can be easily overlooked and ignored. Even those people close to a woman or child undergoing abuse may not be aware of what is going on. Other times, the victims may be judged for "putting up" with the abuse rather than leaving the relationship or criticized for their response to the abuse if they do leave.
One way to see domestic violence, and understand what the victim goes through, is through fiction.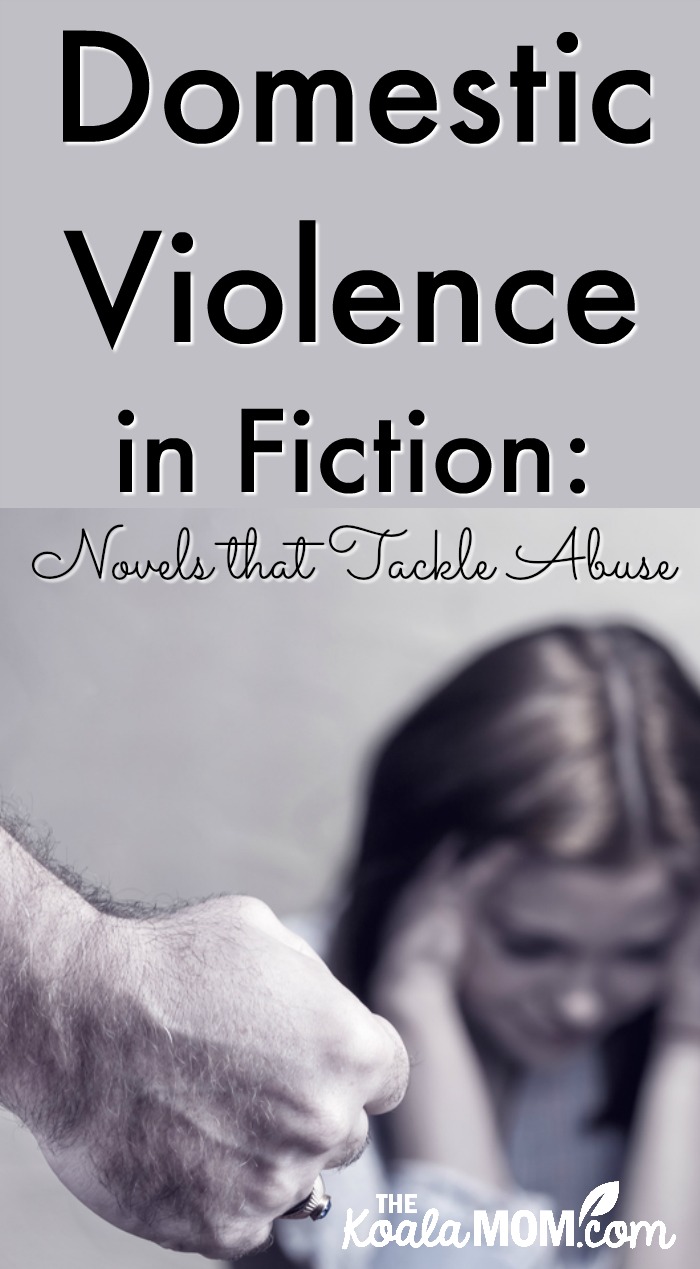 Here are seven books that tackle the topic of domestic violence. These novels span historical fiction and contemporary fiction, and are set across three continents. They show abuse in a variety of homes, from wealthy to poor.
Take a moment to "walk in another's shoes." For more information about domestic violence and what you can do to help someone being abused, drop by the website for the National Resource Center on Domestic Violence.
This post contains affiliate links; as an Amazon associate, I earn from qualifying purchases.
1. Life in Defiance by Mary DeMuth
This is the final book in a trilogy, but each book could also stand on its own. Life in Defiance is the story of Ouisie, a pastor's wife who must find the courage to face his domestic violence and protect her children. DeMuth does an excellent job of picturing Ouisie's fear and pain and some of the things that hold her in her abusive relationship. Yet readers also see the effect that this has upon Ouisie's children and even the wider community.
2. One Last Thing by Rebecca St. James and Nancy Rue
While the main topic of this novel is pornography, it also deals with the issue of sexual abuse. Tara's fiance was abused as a child, which contributed to his later addiction. One Last Thing is a page-turning, heart-wrenching portrait of the effect of abuse on two families—and how they find healing.
3. False Love, True Love by Gladys Krueger
Jill is a teacher in a one-room Canadian schoolhouse in the 1950s. As she gets to know her students, she is drawn to quiet, shy Melissa. When Jill realizes that Melissa is being abused at home, she must decide what to do to help her student. False Love, True Love looks at how teachers can make a difference for children facing domestic violence.
4. Broken Wings by Carla Stewart
Brooke seems to have it all—a great job, a nice condo, and a handsome fiance. When her fiance's rage puts her in the hospital, Brooke meets former jazz singer Mitzi Steiner. Mitzi suspects that Brooke is being abused, but she finds it hard to help Brooke see the truth. Broken Wings is a great novel for those who want to help a friend suffering from domestic violence.
5. Past the Shallows by Favel Parrett
Women and girls aren't the only ones who face domestic violence, as this novel shows. Past the Shallows is the story of three brothers, who each deal with their father's abuse in different ways. One moves out; one tries to keep his father happy; and one finds a safe space with a new friend. In the end, however, abuse has tragic consequences.
6. Imperfect Justice by Cara Putman
A legal thriller, Imperfect Justice is about the aftermath of a domestic violence incident. Emilie is a lawyer and abuse survivor who now volunteers at a women's shelter to help other women escape abusive relationships. When one of her clients appears to have killed herself and her daughters, Emilie is left shaken. She wants to prove her client's innocence—and make sure this doesn't happen to anyone else.
7. Starlight by Richard Wagamese
Starlight is the story of Frank Starlight, a First Nations man who has grown up in small-town BC and now has a deep connection to the land. Emmy is a woman on the run from her abusive ex-boyfriend when she's caught shoplifting in Frank's town. He offers her a job as a housecleaner and cook, but soon realizes she needs more than just food and a bed. Frank begins to teach Emmy about the land, how to walk in the woods and ride a horse and survive in the wilderness. Slowly, she begins to learn trust and to heal from her past wounds.
Want to do something about domestic violence? Check out these 26 ways you can make a difference.