Around here, peanut butter is a food group. I buy it by the kilogram and we eat it by the spoonful. When Sunshine wants to make dessert, she looks for a peanut butter recipe. We've had peanut butter blondies and peanut butter squares and lately, she's been making chocolate peanut butter cups. She tried several different recipes before coming up with her own, which are a huge hit with the entire family.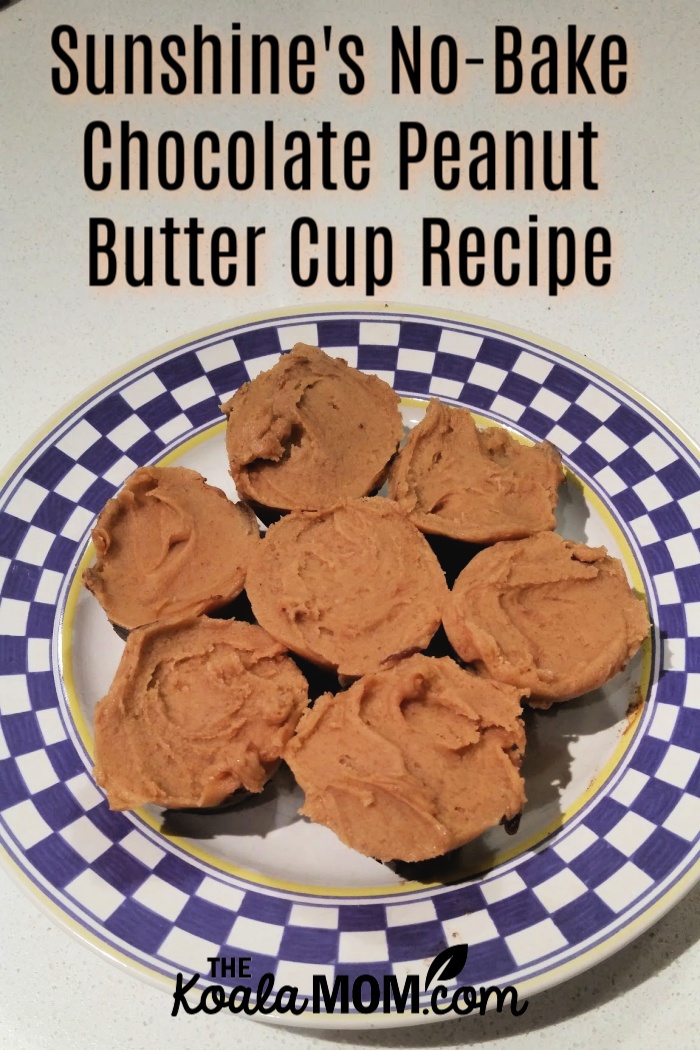 When I was a child, I enjoyed baking just as much as Sunshine. I'd pull out my mom's cookbooks or recipe card box to browse for my favourite recipes. Now, Sunshine grabs my tablet to scroll through Pinterest until she finds a recipe she wants to try.
Baking is also a great way for Sunshine to practice her math skills. When she was making one batch of chocolate peanut butter cups, she stopped and looked at me. "Oops," she said. "I put in 2/3 cup of honey instead of 1/3." I said she'd have to double the rest of the ingredients too then, and we had lots of chocolate peanut butter cups for that week.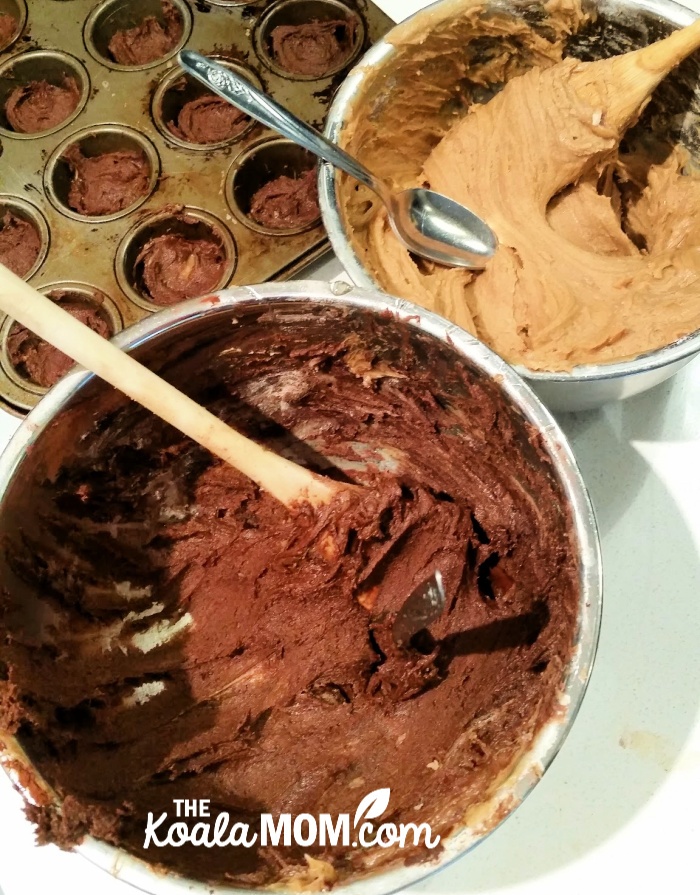 After making one batch of chocolate peanut butter cups, Sunshine began describing to Daddy how she'd made the recipe. She said she'd swapped a couple ingredients for others because we didn't have what the recipe called for. I laughed.
I grew up cooking and baking for my younger brother, who had several food sensitivities. He couldn't have dairy or sugar, among other foods. I learned very early to adjust recipes for his diet, and continue today to adjust recipes, whether it's for dietary issues or simply because I haven't got a certain ingredient in the cupboard but want to make a recipe anyway. Sunshine has also learned that…
This is also a great recipe for a beginner baker, as it doesn't require the oven. Children can learn to measure and mix ingredients without having to worry about hot stoves or ovens. Jade (age 6) likes helping Sunshine scoop the mixtures into the pan.
Sunshine's Chocolate Peanut Butter Cup Recipe
Chocolate layer
1 cup peanut butter
1/3 cup honey or maple syrup
1/2 cup flour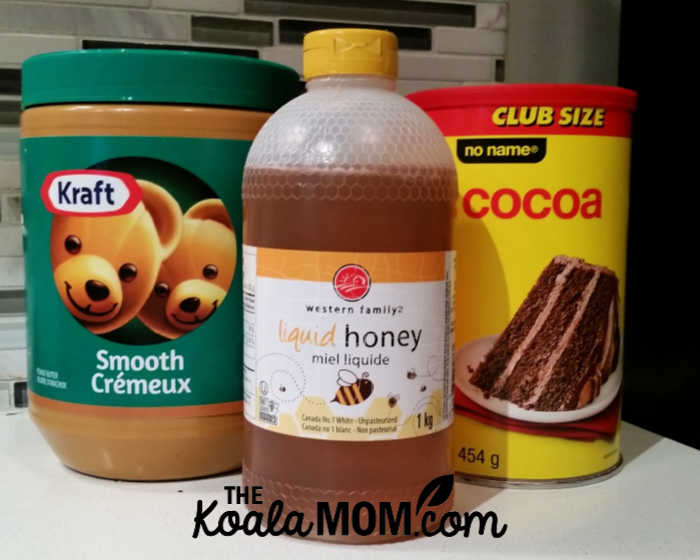 Peanut butter layer
1 cup peanut butter
1/3 cup honey or maple syrup
1/3 cup flour
1/4 cup cocoa powder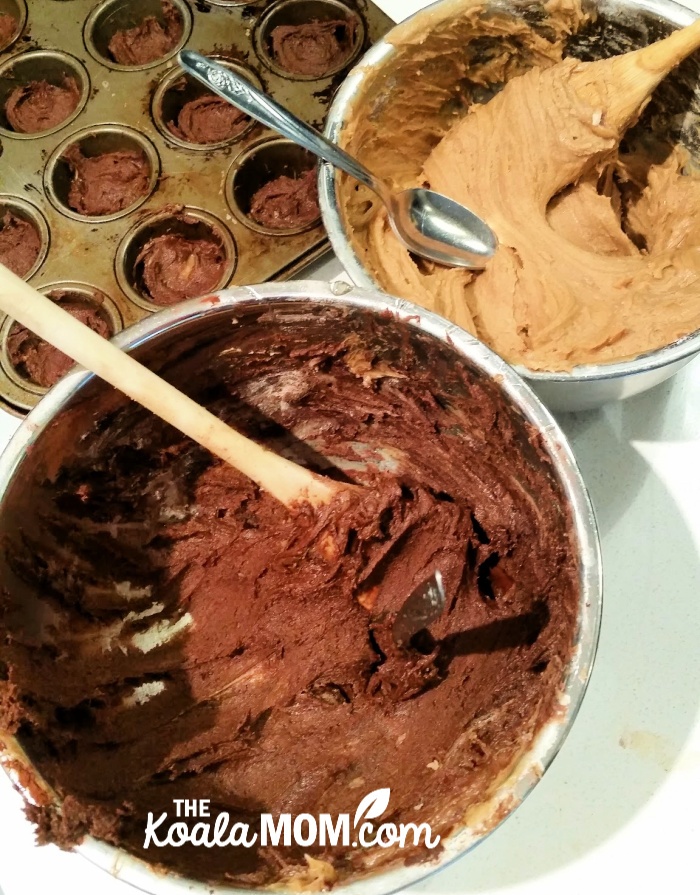 Instructions
Mix the ingredients for each layer together in separate bowls. Use a teaspoon to scoop the chocolate mixture into a mini muffin pan, filling each muffin cup half full. Scoop the peanut butter layer on top of the chocolate layer. Press down with the spoon to smooth the top. Transfer to the freezer and chill for 30 minutes. Enjoy!
Store in an airtight container in the freezer.
Tips for Making Chocolate Peanut Butter Cups
Sunshine likes to get out two bowls and to measure the ingredients at the same time (e.g., measure one cup of peanut butter into each bowl, then measure the honey into each bowl, and so on).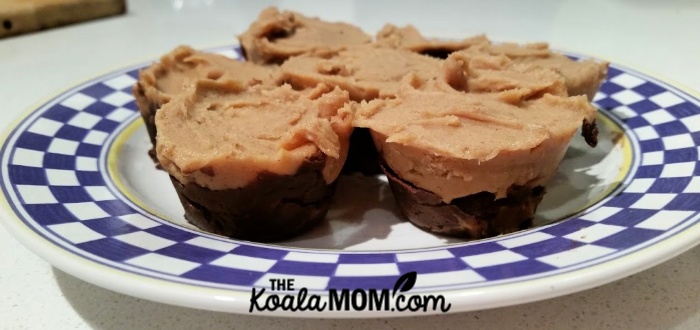 If you love peanut butter like we do, check out my list of peanut butter recipes.
If you're looking for more easy dessert recipes, you may like
Does your child enjoy baking too? Have you tried making your own chocolate peanut butter cups?