Many days around 4 pm, I glance at the clock and wish that a supper-making fairy would appear. As the Facebook meme says, why do they want dinner every single night? But they do, and I've learned meal planning helps my day as a housewife go much more smoothly. Meal planning makes grocery shopping easier, saves me time and money, and increases the likelihood that we'll eat a healthy meal. Here's my easy meal planning system, along with some tips for making it work for your family.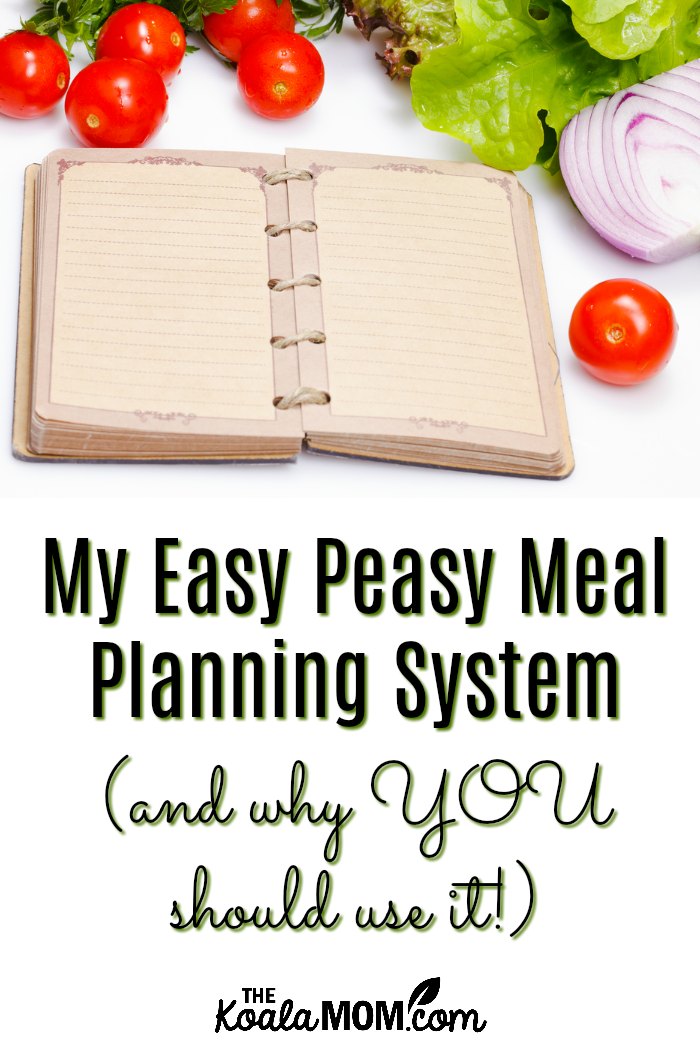 Why planning to eat is a good idea
On the days when I don't meal plan, I usually look in the freezer, then start pulling out cookbooks or opening up Pinterest. I'll spend ten or twenty minutes browsing for a recipe that my kids will eat and that I actually have ingredients for (or can reasonably fudge). If that doesn't work, I'll fall back on a family staple like hamburger helper or contemplate reasons to talk my husband into taking us out for dinner.
Meal planning prevents all of that. When I have a plan in place, I simply glance at the recipe, pull the meat out of the freezer in the morning to thaw, and know when I need to actually be in the kitchen (at noon to start the crock pot? at 4 pm to start something simmering? at 5 pm to throw together an easy recipe?). Then I can get on with the housework and homeschooling, instead of worrying about food. I can also plan meals around our schedule; for example, a crock pot meal on Tuesdays when we're out at music lessons in the late afternoon.
Meal planning also makes the grocery shopping easier. I tend to wait until our fridge is almost empty (actually, until we're out of milk—that's a necessity in our home) before heading to the grocery store. Then I might randomly buy some meat and veggies and hope I can figure out how to cook them before the meat gets freezer burned and the veggies go bad. When I meal plan, I work grocery shopping into our regular weekly schedule. I buy what we need, or what I know I will cook, so I'm less likely to buy on impulse or over-buy.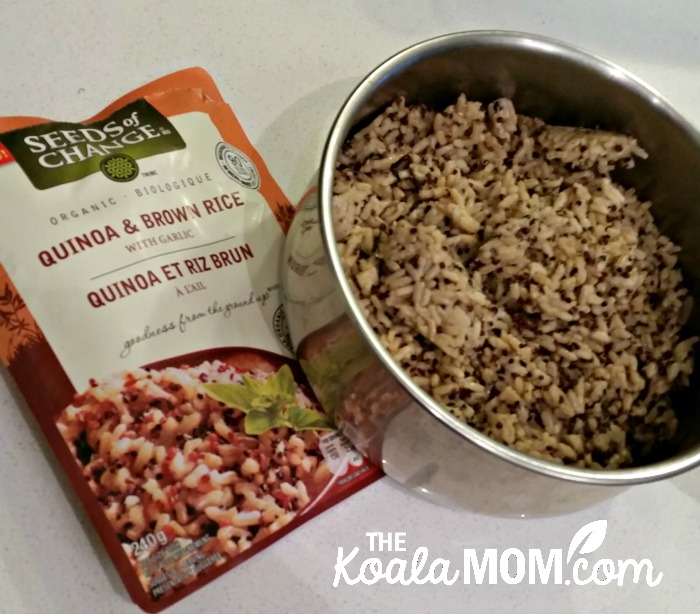 Tips for meal planning
So how do you start meal planning? If you've never tried, it can seem overwhelming. I've used several different systems over the past few years. I'll share my easy meal planning tips here.
I started planning our meals when I won a subscription to a meal-planning website. This service sent me an email every week with a grocery list and seven recipes. I printed them, headed to the store, and then spent the week cooking. It was super easy, as I had the grocery list and recipes right in front of me.
If you don't have time to meal plan (hey, we're all busy!), then this is a great way to start. It doesn't have to be expensive. I started with a 3-month plan, let it expire when it ended, and then simply went back to the first recipes from the plan. If you have 3 months of meals, you'll repeat them four times in a year—or you can scratch out meals you didn't like and plan something else instead. This can also be a great way to find new recipes and try new foods.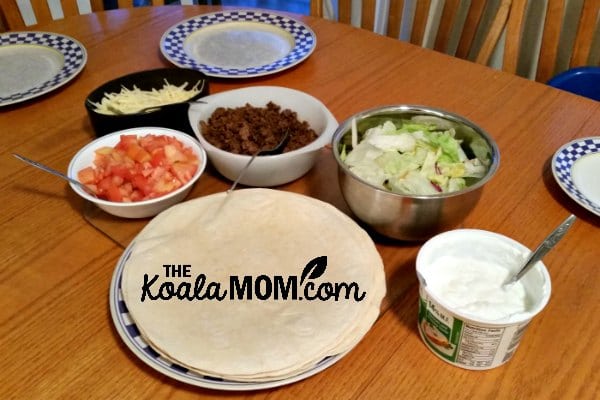 If you don't think that will work for your diet or your picky kids (hello, my five-year-old), there are other online meal planning sites that let you put together your own menu. I've subscribed to a few and never actually used them because I'm too lazy. Read reviews online or ask friends to see if you think a site would fit your needs. Many also offer a free trial, so you can try it out before paying for it.
You can also find printable meal plan templates to handwrite them, if you prefer that.
My Easy Meal Planning System
Here's how I created a 3-month meal plan for our family in under an hour.
I went through my cookbooks and recipe collections and photocopied our favourite dinner recipes. I also printed Pinterest recipes that I liked. (I don't meal plan lunches and breakfasts.) For three months of meals, I needed about 72 recipes.
Next, I organized my recipes in groups of six. I've found that 6 meals per week is great, as that gives us one night to eat leftovers or go out for dinner.
I went through the recipes and made a grocery list for each week. I wrote everything from the recipes in the lists, including quantities (e.g., if three recipes call for green peppers, indicate that you need to buy 3 green peppers).
I coil bound my new meal plan, but you could also put them in a binder (which would let you be more flexible). If your family doesn't like a recipe, take it out of the meal plan and replace it with something else!
Don't feel like you need to come up with a year of meals, or even with three months. You could plan one week at a time, and save your recipes and grocery lists. After a few weeks, return to your first week of plans and repeat.
Have you tried meal planning? What tips would you share for easy meal planning?