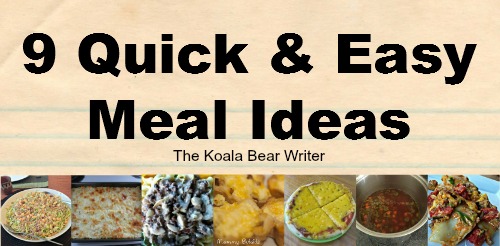 I'm a big fan of quick and easy meal ideas—recipes I can throw together in twenty or thirty minutes so I'm not spending hours in the kitchen trying to produce something my family will devour in a few minutes.
With school starting and my schedule getting busier again, I thought it would be great to collect a few of these recipes, so I asked my blogging buddies in the Canucks Bloggers Network for help.  Here are their tried and tested quick and easy meal ideas!
Omelet Muffins

Shayna says you can "wing it" if you haven't got the exact ingredients on hand (perfect!) for these delicious omelet muffins, which could also be customized to your child's taste.
Hamburger Soup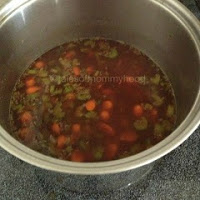 This recipe can be done ahead of time or in the crock pot, making it perfect for those days when you don't have time in the evening for cooking but you can do a bit of prep earlier.
Beef Stroganoff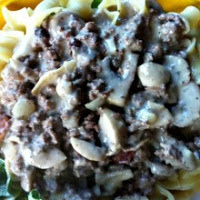 Julie says there's no wrong or right way to make this hearty, filling comfort food.  (I often throw frozen peas or corn into stroganoff to make sure my girls are getting their vegetables.)
Baked Macaroni and Cheese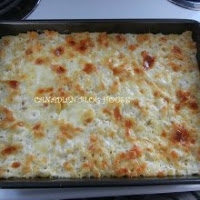 This super easy mac and cheese recipe takes an hour to bake, but is guaranteed to please adults and kids alike.  Plus you can freeze it to pack in lunches or reheat quickly later!
Broccoli Coleslaw and Ramen Noodles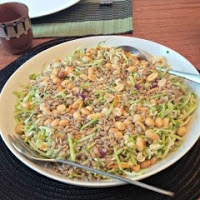 Looking for a lighter meal or something with more vegetables?  Julie's family is "ga-ga" over this quick and easy recipe.
Hamburger Helper
This is my go-to recipe when I'm short on time, because I usually have the basic ingredients on hand and can add whatever leftovers or other ingredients I have in the fridge.
Taco Pierogy Casserole Recipe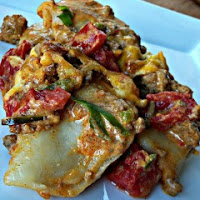 Jody came up with this recipe by combining two of her family's favourite meals and says the "best thing about this is that it comes together in a snap and after a few minutes under the broiler, it's ready for the table. Enjoy!"
Super Tuna Casserole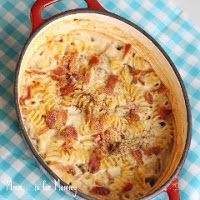 Heather says this casserole is "creamy, smoky and [has] just the right amount of texture…"
Mini Pizzas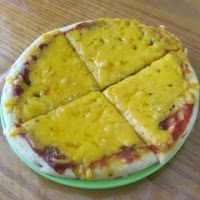 A new favourite in our house is mini pizzas.  I buy baked mini pizza shells on sale and keep them in the freezer; they thaw quickly in the microwave (or I pull them out in the morning to thaw).  Simply spread pasta or pizza sauce on (or even tomato sauce or paste with a bit of salt, pepper and oregano) and then top with your favourite toppings, such as ham or pepperoni, canned mushrooms and pineapple, fried onions or green peppers, shrimp, etc.  I've also made pizzas with leftover cooked chicken or fried hamburger (with a bit of taco seasoning).  Bake for about ten minutes.
Add the Vegetables
I try to make sure that we get vegetables with every meal and I have three tricks for doing that.  One is to keep frozen peas or corn on hand; these can be added to most casseroles or just cooked to serve on the side in a jiffy.  I also buy pre-washed, packaged salads because they keep slightly longer and are easy to open, add dressing, and serve.  Lastly, I always have baby carrots in the fridge, which are great for snacking or serving on the side with almost any meal.
What are your favourite quick and easy meals?
All recipes and pictures used with the permission of the bloggers.  Thanks to all the bloggers who provided their recipes and ideas for this post!