There's an old saying that "behind every good man is a great woman." Kim Thé is the woman behind Will Stroet, a popular children's entertainer here in Vancouver. She's his wife and music manager and the founder of Pebble Star Artists. They are a dynamic duo and I'm excited to be working with them this year as one of Will's blog ambassadors.
While Kim and I were emailing back and forth about one of Will's upcoming shows, I asked if she'd be willing to give me an interview. Here, Kim chats about starting her business as a music manager and how she juggles that with being a mom.
TKM: First, tell us a bit about yourself.
Kim: I love arts and culture and building community. For the past decade, I've been managing my husband, Will Stroet, who is a children's musician. Before I started managing him full-time, I worked in various marketing and communications jobs in the public, corporate and non-profit sectors.
Once we landed a TV deal on CBC Kids, I decided it made sense to focus on running our company, Pebble Star Productions, full time. I manage the bookings, marketing, event coordination and merchandising among other things, and Will does all the creative work, band coordination and performing.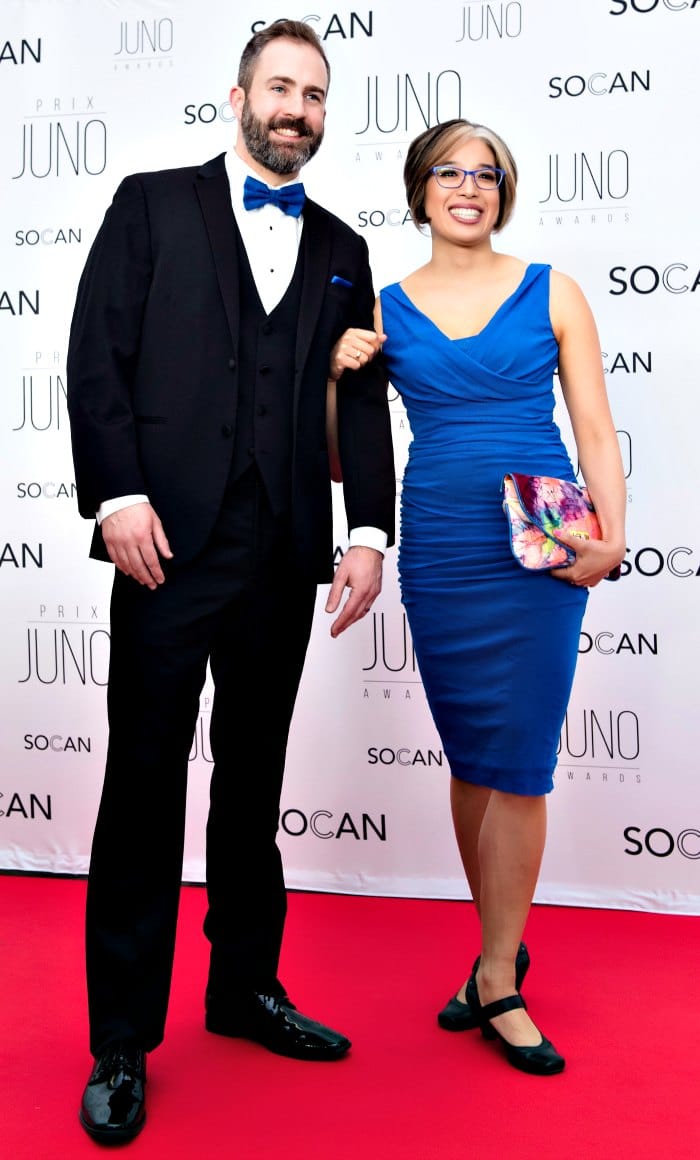 I'm also a mom to our two girls, Ella (7) and June (3), and love to dance and cycle when I can find the time to do these things!
TKM: When and why did you start Pebble Star Artists?
Kim: I incorporated Pebble Star Artists on International Women's Day last year (March 8, 2017). After booking Will for more than 1,500 shows across the country and in China over the last 10 years, it seemed like the next logical step should be to start my own booking agency. I love promoting artists and really want to bring live performance back to the forefront of family entertainment.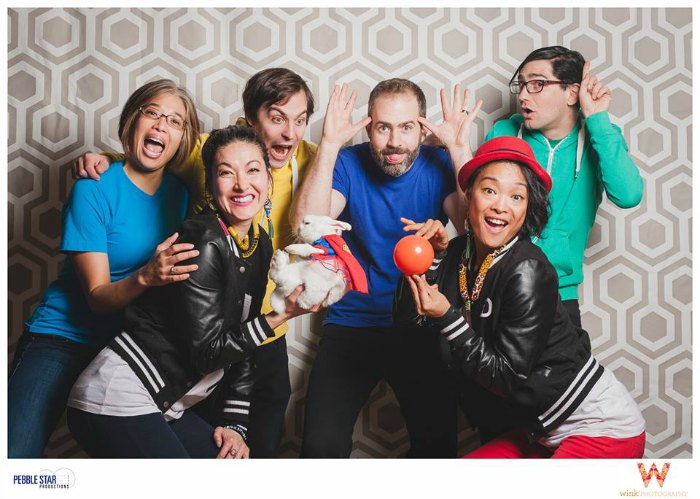 TKM: How did you come up with your company name?
Kim: My best friend actually came up with our company name. Will's not a "rock star" – he's a "pebble star" because he performs for kids. I couldn't think of a better name for my agency so I landed on Pebble Star Artists since I represent the best in family-friendly entertainment. My roster includes artists from different artistic disciplines and cultural backgrounds. You can check out my artists on my website.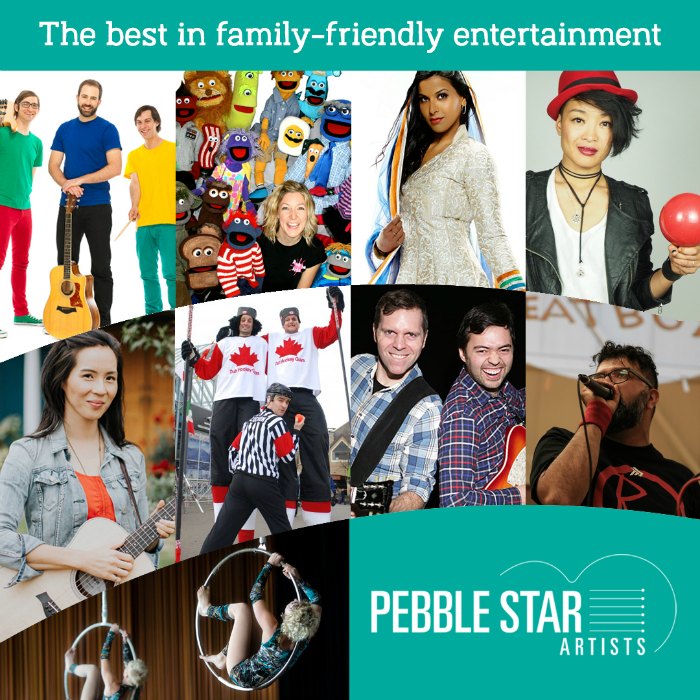 TKM: What has been your biggest hurdle in building your business?
Kim: Lack of time! It's a daily challenge balancing work and family life and having a husband who tours a lot throughout the year. I work on and off all the time, seven days a week, since we have a lot of events on the weekends and I've been self-producing a lot of shows lately.
TKM: What has been your biggest surprise or success?
Kim: When Will and I went to the Banff World Media Festival in 2012 and pitched his TV series, "Will's Jams" to the creative head of CBC Kids, we couldn't believe it when she replied, "I love these videos. I want more – let's talk business!" We worked with our video production partners, Turtlebox Productions, to create the first nine episodes and got to make 18 more episodes with the help of CBC. You can watch Will's Jams on YouTube.
TKM: How do you juggle business responsibilities with mom responsibilities?
Kim: I'm still trying to figure that out – I'm so tired most days since I'm trying to accomplish too much in a day and am never satisfied that I've done enough (it's the curse of being a perfectionist and so ambitious). I have a lot of help from my in-laws who help with school pick up, and when Will is home, he is the domestic parent who does all the drop-offs to school and activities, grocery shopping and cooking so I can keep booking gigs!
TKM: What advice would you offer to other working moms?
Kim: Don't beat yourself up and feel guilty about not spending enough time with your kids! I think it's healthy for kids to see their moms working and having success and ambition. When you are with your kids, make it quality time and try to enjoy it without distractions (in my case, it's my phone and computer)!
TKM: Is there anything else you'd like to add?
Kim: If you want to see some great local live family-friendly music and dance performances, come and celebrate BC Family Day on February 12 at the JCC with two shows with Will Stroet and other Pebble Star Artists: Ginalina, Karima Essa and The Blues Berries. For more info visit the Pebble Star Artists Event Page and click this link for 10% off tickets.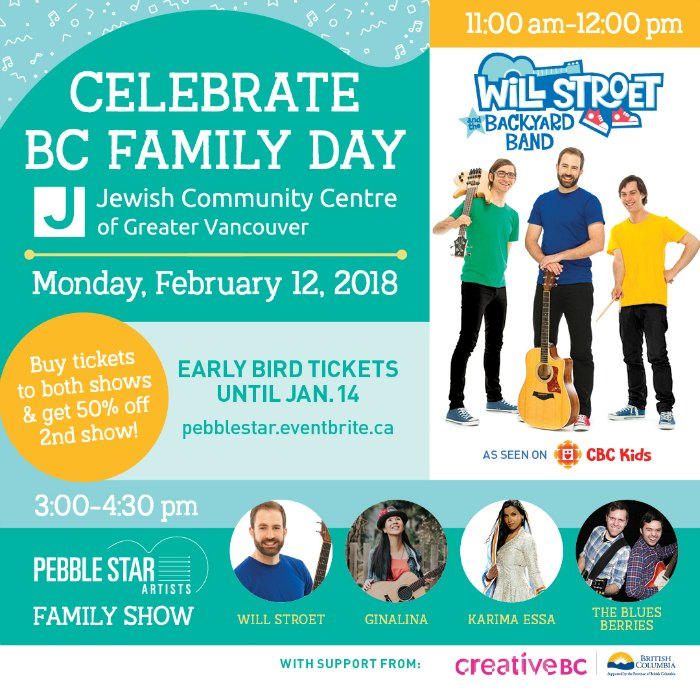 Photo credits: Will and Kim at the 2017 Junos in Ottawa courtesy of Kim Ing Photography; Pebble Star Artists at the 2017 BC Family Day event courtesy of Wink Photography.