I know I've found a good CD when the girls start singing along with it the first time I play it. Will Stroet's CD Wordplay is one of those. Featuring puns, anagrams, palindromes and more, it encourages kids to have fun with words.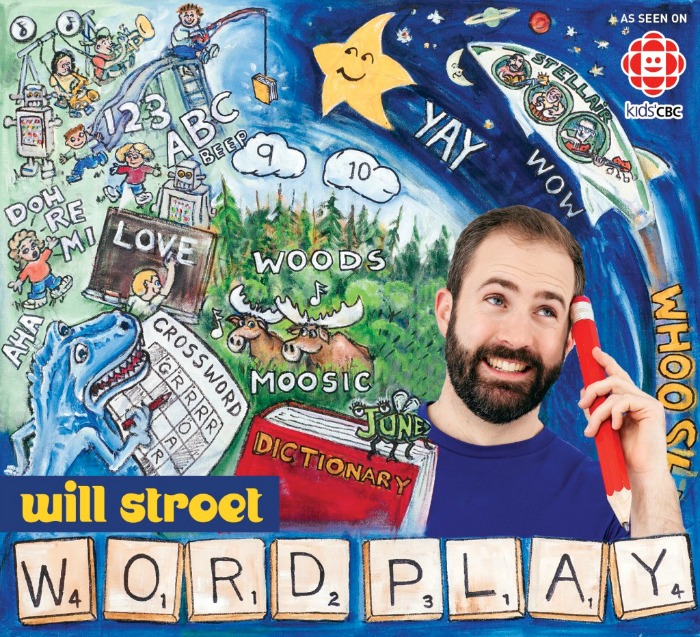 We've borrowed Will's CDs from the library in the past and the girls have liked them, so I was excited to listen to Wordplay. Any new CD is still a new CD, though, and I held my breath through the first song, waiting for comments from the back of the van. Then Jade began singing along with the last track on the CD, "Fishing for Dreams." Lily's favourite song is "Boris Thesaurus Tyrannosaurus."
A WordPlay Release Party
Last week, I had the chance to meet Will Stroet in person during his media release party at Art Starts downtown. Will's humour and energy kept us laughing all evening as he shared one of his very first songs with us. Written when he was a student at UBC, the song was meant to teach kids about "hink pinks" (rhyming word pairs). We had fun coming up with the answers to Will's hink pinks and, after two or three of them, knew the chorus well enough to sing along with Will.
Photos courtesy of Wink Photography (she was doing a much better job of taking pictures at the event than I was, as I had Pearl with me). CD provided for review courtesy of Will Stroet. This post contains affiliate links; as an Amazon Associate, I earn from qualifying purchases.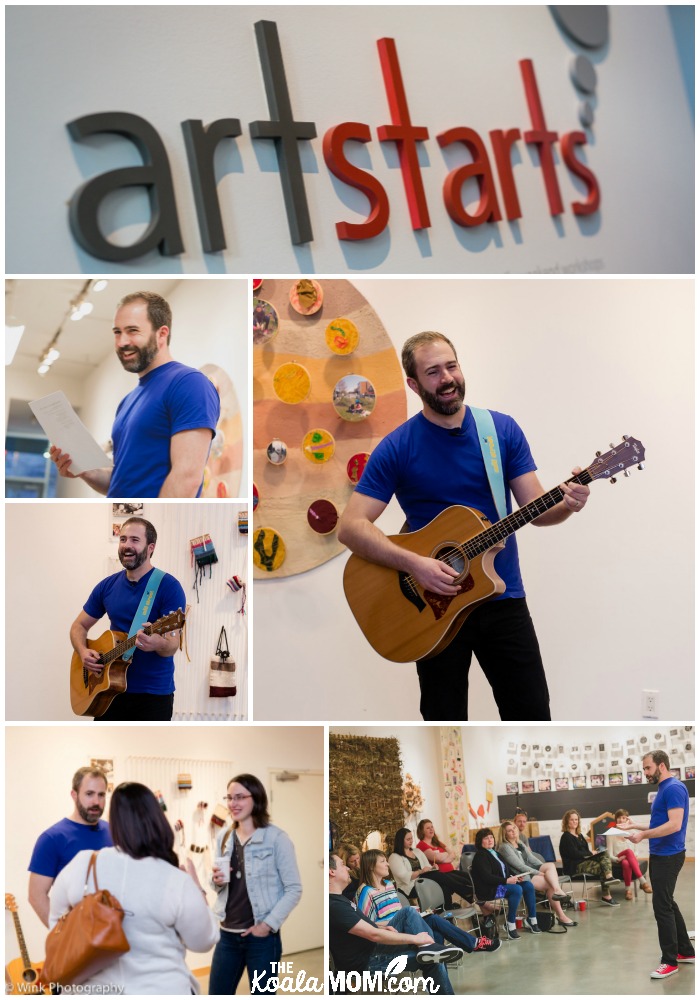 Since the theme of Wordplay is "word play," Will had more word play for us that evening. He had us come up with a haiku about our favourite place and a limerick about CBC (where Will hosts Will's Jams). Mike from Top Daddies (one of three guys in the house, including Will) sent us into gales of laughter by using "sleep" for both. I discovered that Will and I have something in common when he chose my haiku about Mount Robson as one of the winners, because it's also one of his favourite places.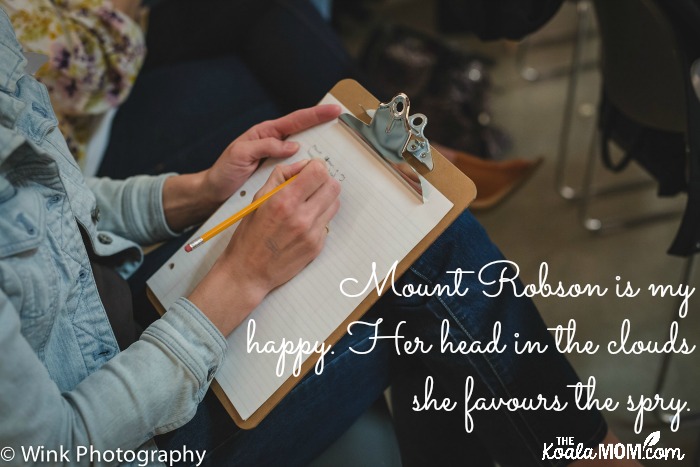 We feasted on yummy, healthy cookies from hidden garden, Will's cookie sponsor (how awesome is that? I want a cookie sponsor!). They taste seriously amazing (everyone there was raving about them) and they're even gluten-free and full of vegetables.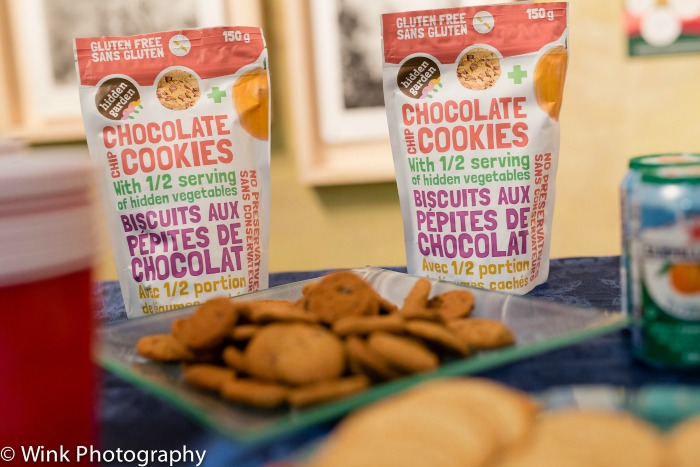 We were also treated to sneak previews of two of Will's new movie videos. The title song, "Wordplay," is all about puns (which made me think of my husband), so the video visualizes those puns (for those of us who are a bit slower in figuring them out audibly).
For more about Will Stroet, or to buy Wordplay, drop by his website. You can also follow Will on Facebook for updates about local events and subscribe to his YouTube channel for fun music videos. Plus, check out my interview with Will's wife and manager, Kim The.
If you like WordPlay, you'll probably also like Will's CD Rocks & Roots!