Every child likes to be part of a story. Whenever my girls are watching a movie, they pick a character in the movie to "be." They often fight over who gets to be what person in the movie, because each of them wants to be the main character. In Kingdom of You, your child is the main character! This personalized storybook
is all about your child, who becomes queen (or king) of her very own kingdom.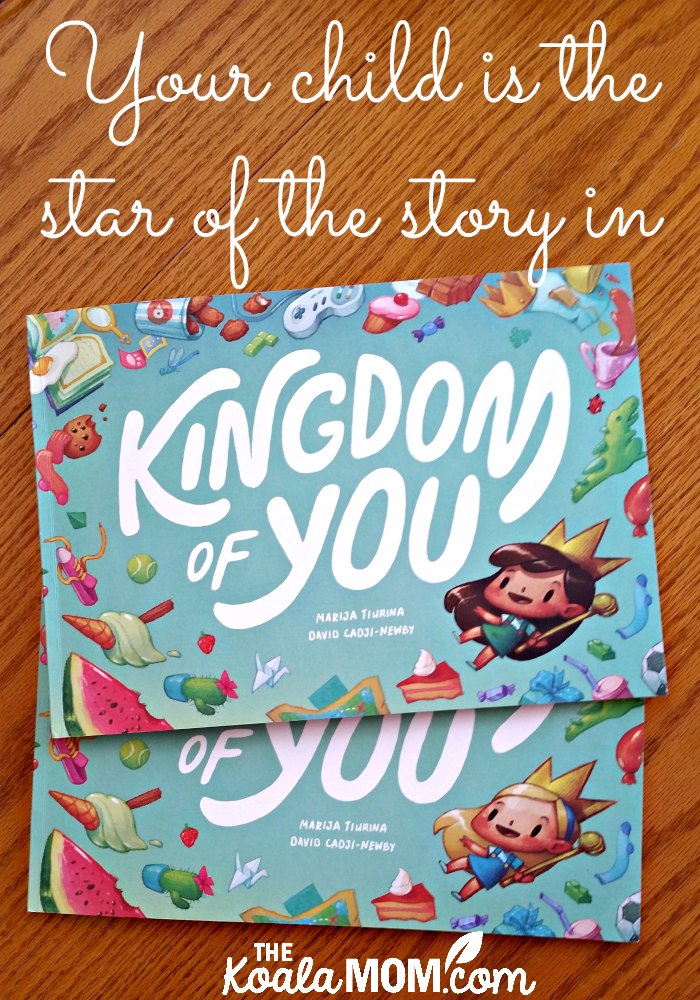 Kingdom of You is an adorable story about a child who gets tired of being told what to do all the time. When a pile of laundry turns into a genie, the child gets three wishes. Each child creates a kingdom of his or her choosing. When things go wrong in the new kingdom, however, the child soon wishes that things were back the way they were before.
I ordered one copy of Kingdom of You for Sunshine (age 9) and one for Jade (age 4). Sunshine is a typically bossy big sister (she reminds me a lot of myself…) who likes having things her way. Jade, as the third child, tends to get a lot of bossing, from all her sisters (including Pearl). So the story seemed fitting for both of them.

I had fun customizing the story for each of them. Their avatars each look different in the book—Sunshine's has brown hair while Jade's has blonde. And of course each of them creates her own kingdom. Sunshine's kingdom features princesses, while Jade's features dinosaurs. That's all I knew about the story while ordering it. It was fun to read the story when the books arrived and to see how my choice affected the story's twists and turns. I ordered the books as surprises for the girls, but your child may have fun customizing their own book.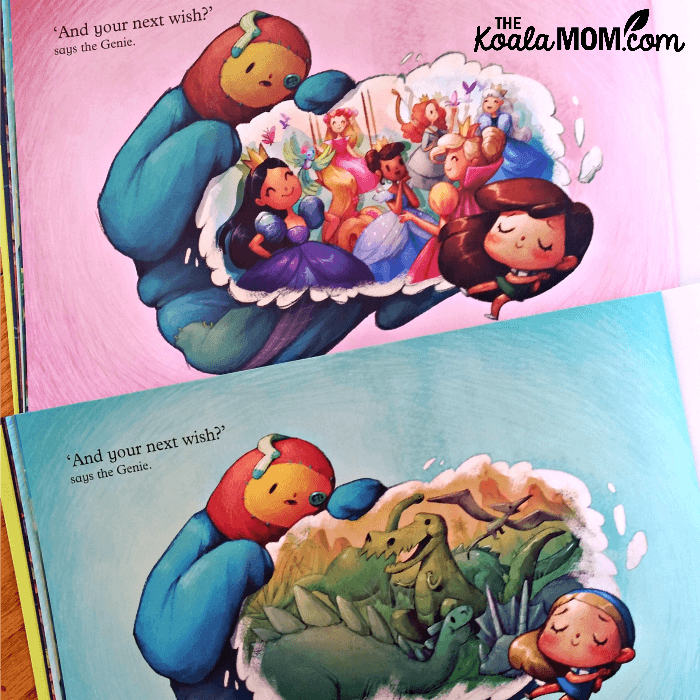 Kingdom of You is the latest personalized storybook from Wonderbly (previously Lost My Name). Sunshine, Lily and Jade each have a copy of Wonderbly's first book, The Little Girl Who Lost Her Name. Because two of my girls have unique spellings for their names, it's fun to be able to create books just for them. The books have the same whimsical illustrations that will delight kids of all ages.
Kingdom of You is intended for children ages 3 to 10. In a few years, it will be fun to read these books and remember what the girls were into at this stage in life. (Although maybe they'll always like dinosaurs and princesses!) Actually, since our bookshelves are half full of books that my husband and I had when we were kids, I can imagine my daughters reading these books to their daughters.
I received these books for the purposes of this review; all opinions expressed are my own. This post contains affiliate links; as an Amazon Associate, I earn from qualifying purchases.