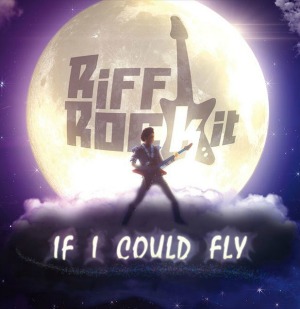 Despite a Bubble Guppies episode about rock music that has the girls excited every time they hear "guitars and drums," it seems they don't actually like rock music. At least, I couldn't get them excited about Riff Rockit's new CD If I Could Fly. I had to invoke "Mommy's turn" and a few threats to listen to the whole CD, which I enjoyed (even though I don't usually like rock music).
If I Could Fly is Riff Rockit's third album and puts a fun kids' twist on the classic rock sound. Riff sings about kitty cats and wanting to fly, washing hands and food groups. I did catch Lily singing snippets of one song after we'd been listening to the CD in the truck, but I also realized that they prefer songs which tell stories and most of Riff's songs, while they are fun, are more about the music than the story. My favourite song was about the beach, a slightly softer song that made me want to grab a bucket and build a sand castle.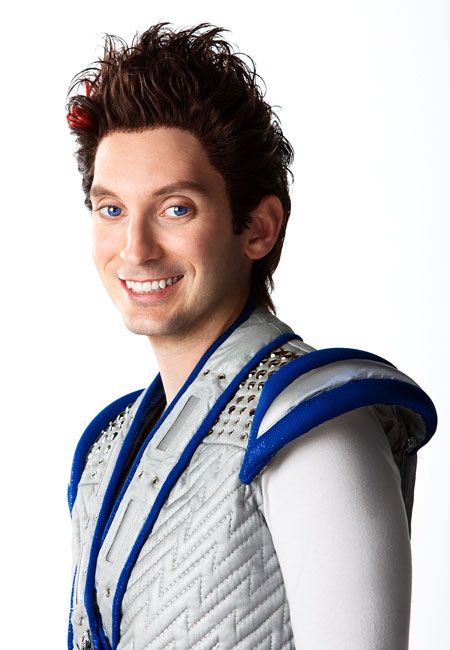 Riff Rockit, aka Evan Michael, has been playing guitar since age 10. He is a leukemia survivor and the song "Hero" is actually written for his bone marrow donor. When hospitalized the second time with cancer, Riff spent a lot of time listening to music and decided he wanted to be a musician. Now, he's using his music to give back, and all proceeds from If I Could Fly will be donated to BeTheMatch.org.
About his music, Riff says,
"There isn't a lot of kids' music that is cool, and kids today are cool. I want them to have fun and have fun with their parents at the same time. It's music for the whole family, especially for the generation of parents having kids today who can really relate to good rock music. And while it does rock out, I also get to sneak a few good ideas into their brains too, with songs that carry positive messages about being kind, making the right choices, and staying healthy."
Riff's first CD, self-titled Riff Rockit, released in 2012 and won a Parents' Choice® Award, a NAPPA Award, and a Mom's Choice Award. Riff is currently working on an all-Spanish album as well.
Riff also has a really cool website with games and colouring pages, music videos, information about himself and his band, and his DVDs. Maybe my girls are just a bit too young for his music… I can see it appealing to tween boys (or to kids who know more about rock music than just a Bubble Guppies episode).
"The next big thing in children's music!  Riff Rockit's funky persona and fun music will catch your kid's attention." ~ Parents Magazine
I received this CD courtesy of the publicist in exchange for my honest review; all opinions expressed are my own.