We've been rockin' down the road to our camping trips this summer listening to Hullabaloo's new CD, 20 Songs in 20 Days. With the goofiness we've come to expect from Hullabaloo, this CD has had us laughing and singing along for every song.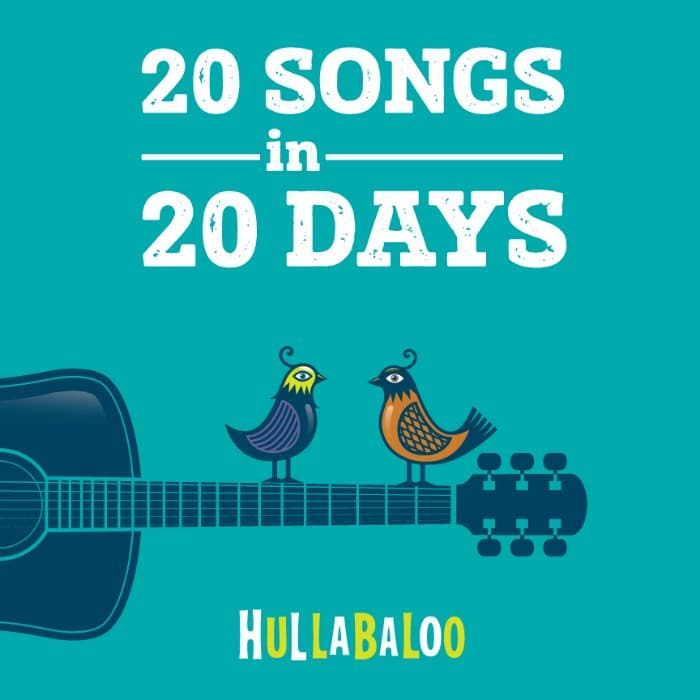 With 20 Songs in 20 Days, Steve Denyes wanted to give back to his loyal fans, so he invited them to donate to the charity Happy Star Melodies and submit a song title. Each morning for twenty days, Steve pulled an entry from a hat and wrote a song to fit that title! Because of this, he says "the songs are fresh and the recordings are raw." Every track on 20 Songs in 20 Days originated with a fan-sponsored song title, and all the album's proceeds go directly to Happy Star Melodies.
Like I Chew, many of the 20 Songs in 20 Days celebrate many of the small moments of childhood. "My Best Friend Riley" will appeal to every dog-loving child. "Let's Play Telephone" immortalizes this classic childhood game. "Camping with Alana" is a memory-invoking song about singing around the campfire.
"Beyond the charitable aspect of this project, I was intrigued by the challenge. Writing, recording, and posting a song a day forces you to make quick creative decisions. Under normal circumstances, I'll spend anywhere from a week to several months writing a single song. Having to write AND record a new song in a single day keeps the process really fresh and fun. The recordings on this album are hot off the stove. They are literally the first time I successfully played each song from beginning to end." ~ Steven Denyes
Other songs on the CD have subtle lessons for kids. "Help! A Snake Is Going to Eat Me" is sung from the perspective of a vegan snake, who doesn't understand why people yell and run when he just wants to make friends. It's a great way to talk with kids about animals and which are safe or not. We've met a few snakes on our hikes, but here in Canada, they are harmless garter snakes that kids don't need to be scared of.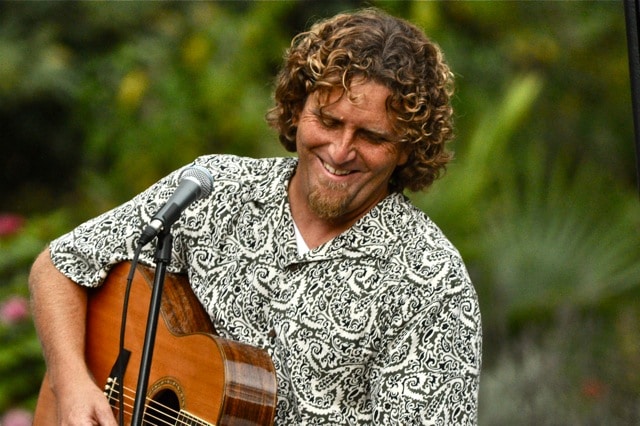 "Hugs for My Family, High Fives for My Friends" helps teach kids about appropriate physical affection. Steve sings about being a hugger (like a couple of my girls), but also says that he just gives high fives to his friends. We've talked with our kids about the fact that not everyone likes hugs as much as they do. This song is a good and fun reminder about when it's okay or not to give hugs.
One of our favourite songs on the CD is "My Trip to Paris." This song has a great catchy tune, but the chorus is sung in French—and apparently makes no sense. (I don't know any French, beyond "bonjour," so like Steve, I'm relying on Google translate!) This song shows how something can get lost in translation…
"My Music Teacher" celebrates the teachers who patiently put up with taught Steve to play music. This made me think of my own music teachers and now my daughters' teachers. It's a fun song about the heritage that teachers leave their students, even if every student doesn't go on to record goofy music for thousands of kids like Steve.
"Hullabaloo is like the Pixar of kid-folk bands, treating its all-ages audience with dignity and taking nothing for granted." ~ Chuck Campbell, Knoxville News-Sentinel
Those are just a few of the songs on this album, which is a digital-only release.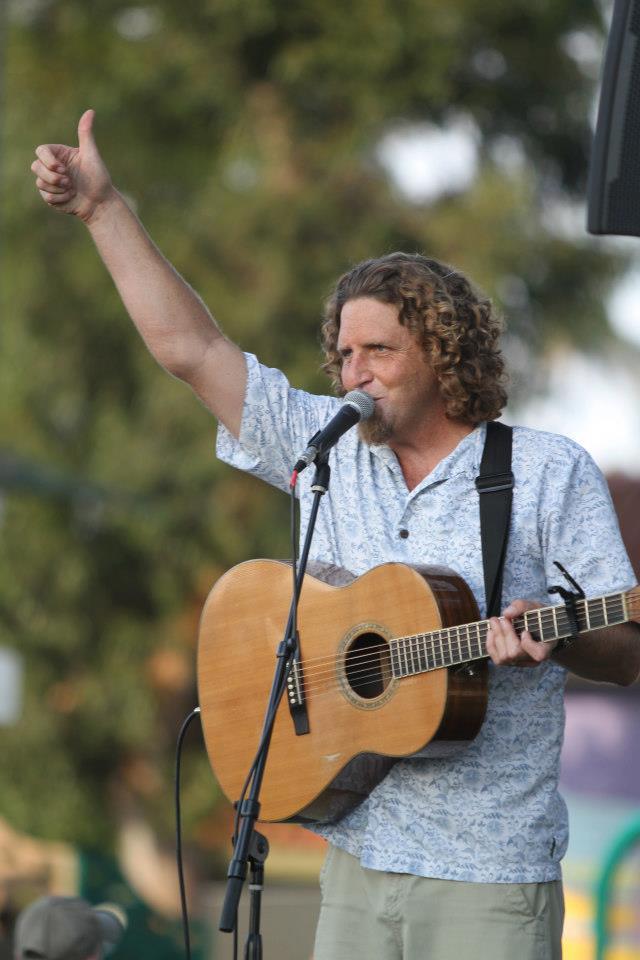 Before forming Hullabaloo, Steve Denyes was an elementary music school teacher while Brendan Kremer was a drummer in a rock 'n roll band. They started Hullabaloo for Brendan's twin daughters' first birthday party, when they played a few songs. Since then, they've played over 2,000 shows, released ten albums (including Shy Kid Blues and Best of Hullabaloo: Volume 2), and traveled all around the U.S. Steve plays the guitar, sings, and writes goofy songs, while Brendan plays drums, sings, and smiles.
To find out more about Hullabaloo and listen to their music, check out their website or follow them on Facebook, Twitter, and YouTube.
I received this CD for review courtesy of the publicist; all opinions expressed are my own.