Music can affect the brain in astounding ways. This starts before a child has even entered our world! Within the womb, a baby develops hearing in the second trimester. Many parents play music before their sweet baby is born to help develop the senses and encourage language development. As parents, you may also try to encourage your child's musical ability as they get older.
There are so many benefits to music. Music can help a child build motor skills, learn word sounds and meanings and practice self-expression. Here are several ways parents can be supportive to their children starting music lessons and having a lifelong love of music.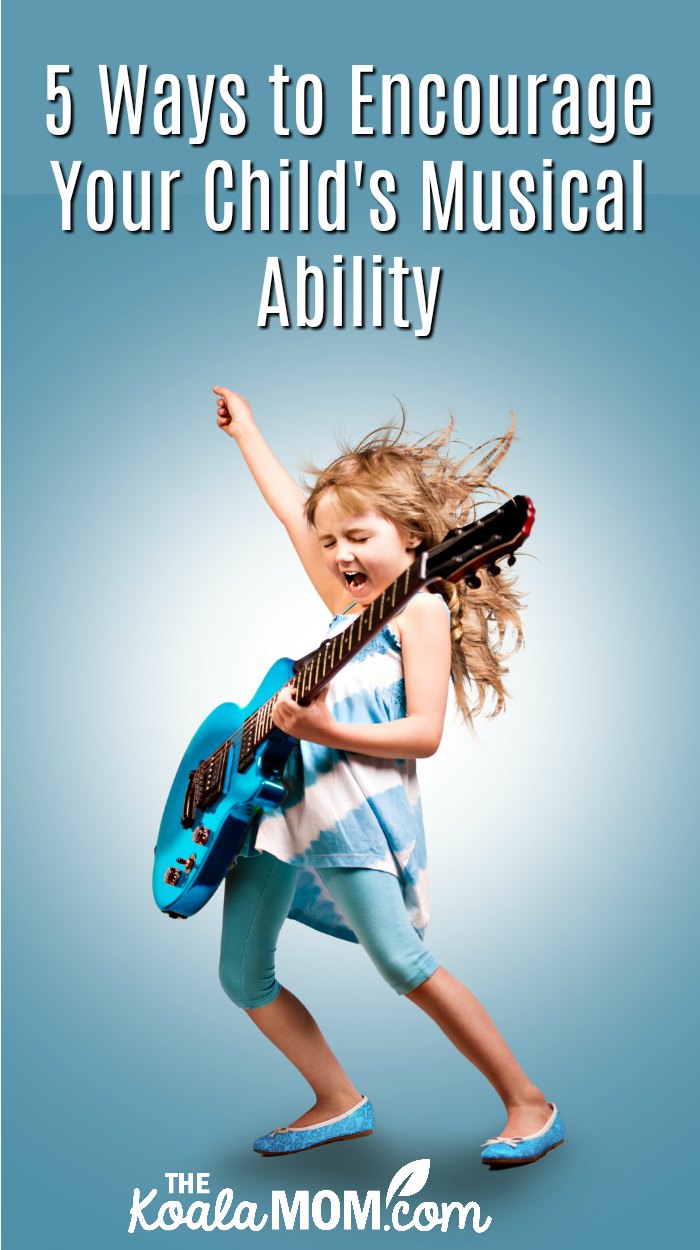 Start Young
Many children who have a love of music began learning about it at a very young age. Young children love making music with simple instruments such as harmonicas, recorders, xylophones and shakers.
Many teachers will start students as young as age 3 or 4. My violinist friend told me that a child is ready to start music lessons as soon as he or she can concentrate on a task for five or ten minutes at a time.
Encourage your child's musical ability by finding music classes for children. There are many group classes offered that introduce children to concepts of rhythm and music with fun games and songs. Many children who are gifted and talented need the opportunity to create and develop their sound.
Book Private Lessons
The music tuition is worth the expense to allow your child to develop his/her talents in the area of music. A music teacher can provide the foundation your child needs to flourish in his/her abilities. There are so many options these days with face to face lessons or even online lessons via the internet.
Additionally, there are music scholarships out there to help pay for the expenses. You just have to find them and apply. Or you can drop hints with grandparents that music lessons would be a great Christmas or birthday present.
Listen to a Variety of Music
Encourage your child's musical ability by exposing your child to many types of music. Whether it be vocal, piano, violin, drums, or any other type of instrument, give your child the opportunity to learn about a variety of music. By having exposure to all types of music, your child will make musical connections pivotal to his/her learning.
Bringing your child to operas, symphonies, or musical performances may inspire them to try a new kind of sound. It will also help them to appreciate music in new ways.
During the summer, there are often free symphonies or concerts that are a great opportunity to listen to new music in a fun venue. You could also ask your friends what music their child is studying, and if they have concerts or recitals. Your child will have fun watching his or her friends performing.
Encourage Your Child's Musical Ability
Parents should gently guide their child in his/her interests and provide opportunities for their child to grow in their talents. You can:
encourage your child's passion for music
give them experiences that will nurture their progressive development
motivate your child to be successful by verbally telling them you are proud of their accomplishments
It is amazing how a child can take words of encouragement and turn them into a tangible success. Without parental support, a child will not receive the nurturing it takes to reach pivotal levels of accomplishment.
If you play an instrument, let your child watch you practice. Invite them to gently try your instrument as well. If you don't play an instrument, show your interest in others' music. Enjoy music with your child to create great family memories and foster their own interest in music.
Help Your Child Set Goals
If you don't set goals, you will stay the same. Help your child to set goals so he or she will continue on a trajectory of success. Make sure the child is involved in the goal setting and knows that it is okay to make mistakes along the way. Remember to not only set musical goals, but personal goals as well. Children need to have a balanced life just like adults do.
Your child's success starts with a parent who guides the child through the right avenues. By starting young, offering private lessons and a variety of music, setting goals and encouraging your child, you are helping to create a child who has a love of music and learning.
Is music important to you? What have you done to encourage your child's musical ability?
Riya is the mother of a young boy. She has experience in abundance with different musical instruments.