We celebrated Lily's 6th birthday this weekend with a fairly low-key birthday party. Between going to three blogging conferences in the last month and moving into a new home, I just didn't have the energy to plan a huge party for her. I texted invitations to five of her friends' moms a week before the party and bought party supplies the day before. Despite that, Lily had a ton of fun with her friends on Sunday and declared her 6th birthday party a huge hit.
Here are Lily's favourite 6th birthday party moments.
#1 Cupcakes
Lily originally wanted cake pops for her 6th birthday party. However, when we went shopping on Saturday, we couldn't find cake pops at any of the grocery stores we visited. Instead of trying to get 2 dozen cake pops at Starbucks, we checked out the ready-made cakes and cupcakes at the grocery store. Lily spotted the Tinker Belle and Periwinkle cupcakes and declared she wanted them.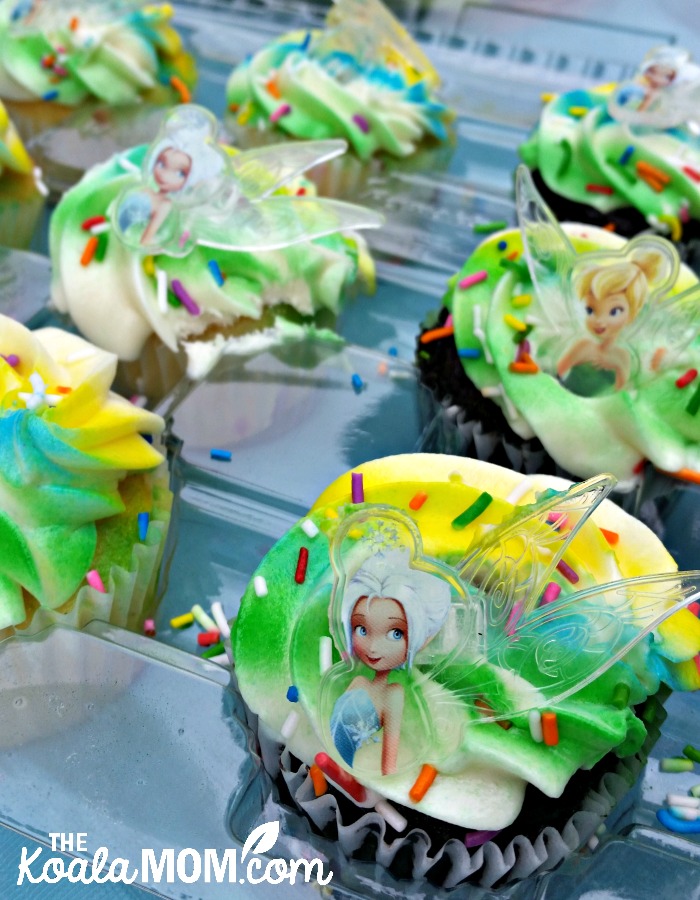 Her friends were equally excited about the Disney fairy rings on top of the cupcakes, and the vanilla/chocolate mix turned out to be perfect. All the girls got a cupcake and there were a couple leftover for the adults to fight over share. Win win all around!
#2 Friends
Last year, Lily was very disappointed that only one of her friends could make it to her party. The decorations, food and games didn't matter when she was only able to share it with one friend. This year, despite my last-minute invitations, all her friends were able to come, including a special friend.
Lily and Sunshine have shared many activities over the years and also share most of their friends. Recently, however, Lily made her very own friend at Mom's Group. Planning playdates with this friend has been tricky, however, because she's in school during the day and splits her time between her dad and stepmom (whom we know) and her mom. So Lily was very happy that this friends could make it.
#3 Balloons
It wouldn't be a Way family party without balloons. These have been a staple at every party we've ever thrown. This year, I just used leftover balloons from last year, but I got some ribbon to tie the balloons to the picnic table. I also threw in sharpies to write on the drinking cups and balloons. The girls had fun drawing faces on their balloons and then running around the park with the balloons trailing behind them on the ribbons.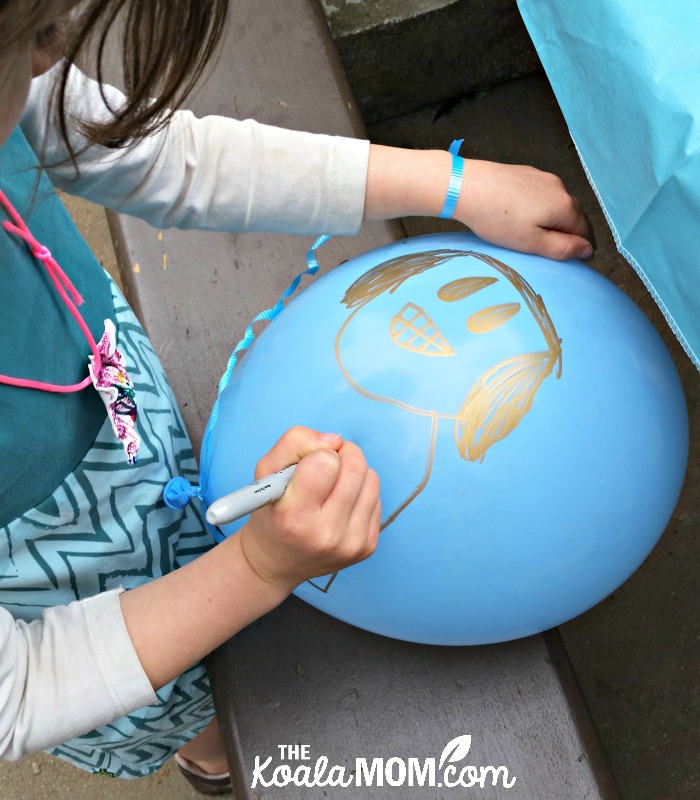 #4 Beach
Since Lily's last birthday was at a park, I debated doing that again this year. In the end, however, it made the most sense, because our house is still a bit of a disaster zone after the move. Lily was also excited about the idea, especially since there's a big, fun park close to our house. She wanted a beach birthday, though I warned her it's still a bit cold for playing in the water.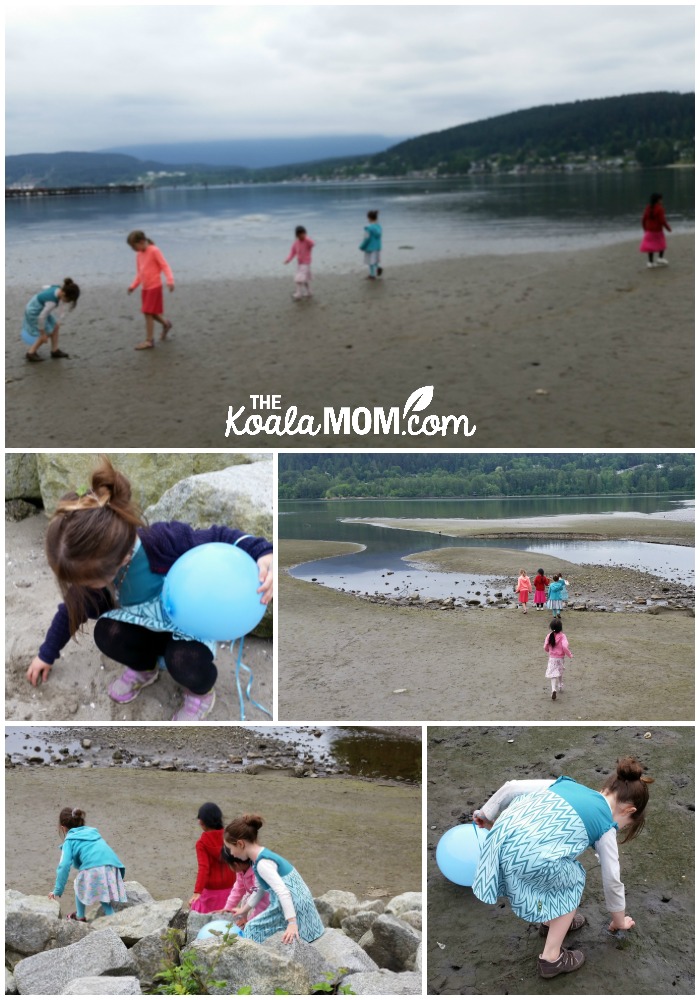 On Sunday at the party, the girls played for a while around the picnic area. Then they wanted to go check out the beach. A couple moms came along to help supervise. It was low tide, so the girls clambered down over the rocks and then ran around on the mud flats. We turned over a few rocks to find some crabs and they peered in a few puddles left behind by the ocean. (Notice the balloons that went down to the beach.)
#5 Playground
The rest of the party was spent at the playground. We found a picnic table near the playground, so the girls ran back and forth for the afternoon. It made it easy for me, because I didn't have to plan any party games; they made up their own. The girls all seemed to have fun together and there was lots at the playground to keep them busy when they weren't eating.