When I reviewed my Graco FastAction Fold Jogger Travel System, I had so much to say about the stroller that I didn't even mention the car seat. Because it's a travel system, the jogging stroller comes with a Graco SnugRide Click Connect™ 35 Infant Car Seat. I figured I'd better take a bit of time to tell you all about the car seat—and why I'm excited to have a travel system.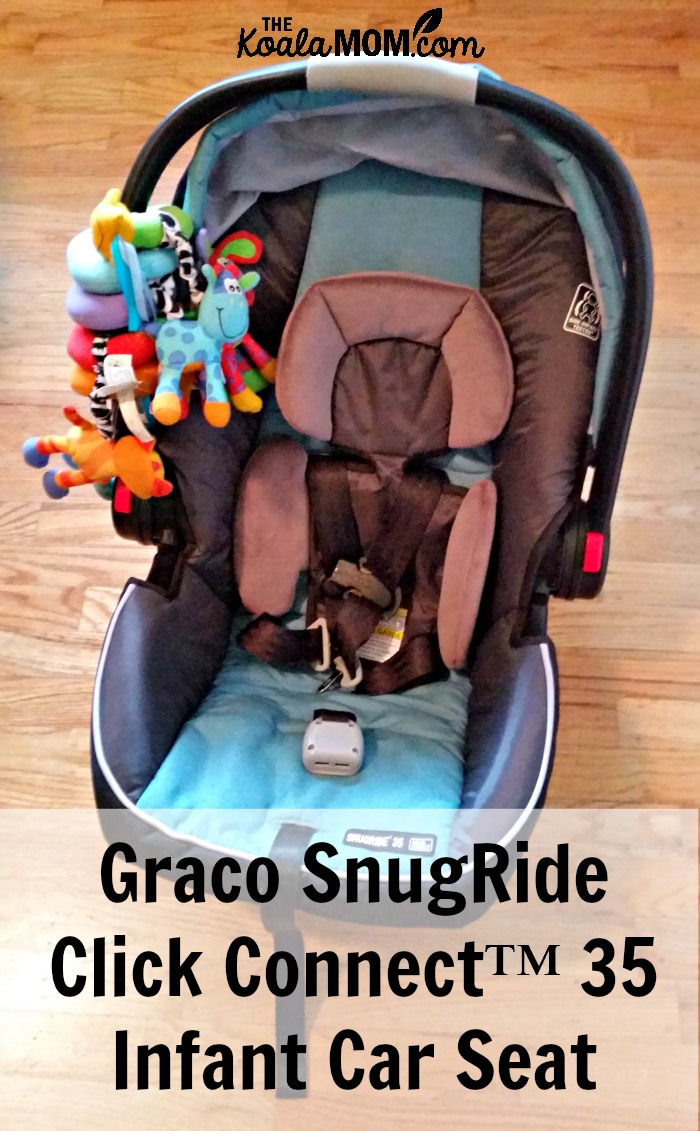 Our first stroller and car seat were also a Graco travel system. One reason I sold the stroller after the car seat expired was the fact that they no longer went together. Without the car seat, there wasn't a reason to keep the stroller, since it wasn't meeting our needs. For a while, we used other strollers (which also didn't really meet our needs) while looking for a better stroller and car seat.
One of the things we talked about quite a bit was whether to get another travel system. All of our girls are still in car seats (Sunshine is in a booster but has always been petite so will likely be in that booster for a while). The idea of a convertible car seat appealed to me, because it grows with your child. We wouldn't have an infant bucket seat sitting in storage once the baby outgrew it. We looked around and read reviews but in the end, decided to go with another travel system. And I'm so glad we did.
Since realizing that I can fit my Graco jogging stroller into the back of my minivan, I've become that mom who takes her stroller everywhere. When we're at the mall, I pop Pearl's car seat onto the stroller and off we go for our errands or appointments. When we're dropping the girls off for the art class, same thing—it's easier to unfold the stroller and push it across the parking lot than to carry the infant seat there and back. I love how easy it is to drop the car seat onto the stroller, and to hear the "click" that assures me it's locked into place.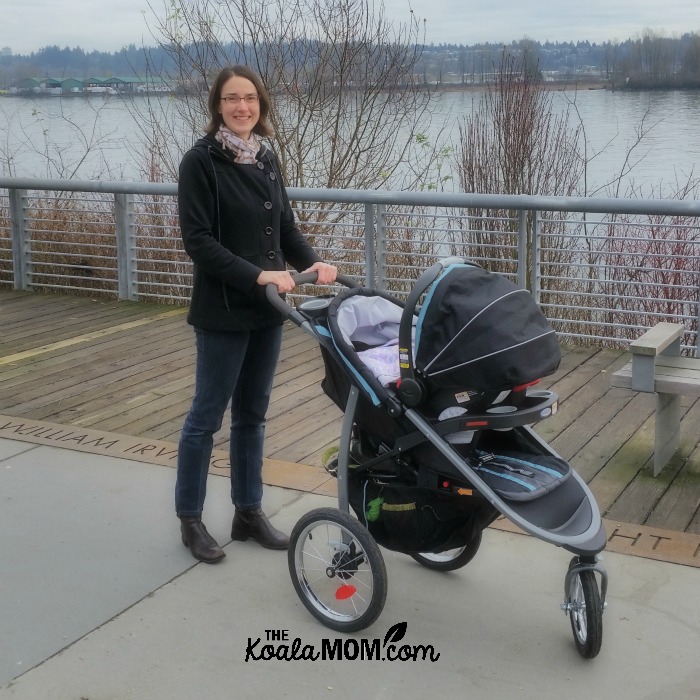 The Graco SnugRide Click Connect™ 35 Infant Car Seat is a rear-facing car seat for infants from 4 to 35 pounds and up to 32 inches. Pearl was 8 lbs when she was born, but she still seemed tiny. We borrowed another car seat for a few days while hers was in transit, and the other car seat wasn't tight enough for her. I couldn't get the straps to adjust to her size. The Graco SnugRide is just as snug as it sounds; I had no concerns for Pearl's safety when I buckled her in, as the straps fit perfectly around her tiny frame.
It's also quite easy to adjust the straps. We invited some friends over who have an almost one-year-old, and picked them up because they don't drive. In about two minutes, I'd switched the straps for him to ride in Pearl's car seat. Once he left, I moved them back down to fit Pearl.
I really like the infant head and body support that comes with the Graco SnugRide. Other car seats (and strollers) have a rounder support for just the head, but we've always ended up taking it off pretty quickly (and losing it) because it hasn't worked very well. When I first saw the support that came with the Graco SnugRide, I wondered if it would really support her—it didn't seem very big. However, it not only supports her head, but also provides extra support along her body. She is almost three months old now and still using this.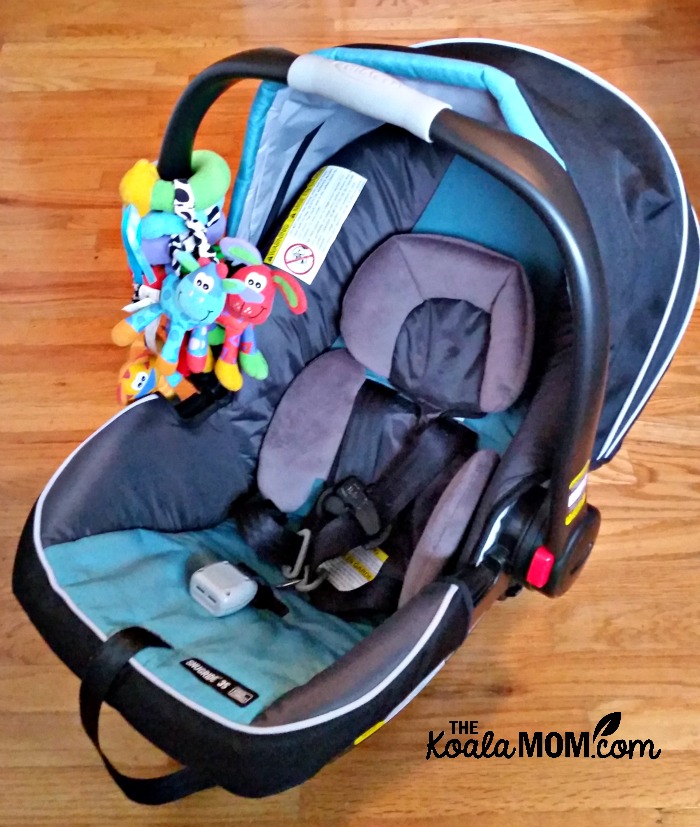 The Graco SnugRide is also the lightest infant car seat on the market. It weighs only 7.5 pounds. As any parent knows, car seats with babies in them are awkward and heavy, so that light weight makes a different. (She still seems heavy.)
If you're in the market for a new car seat or stroller system, I recommend checking out the Graco SnugRide Click Connect™ 35 Infant Car Seat. The click connect means it will go with any Graco stroller, so you can buy it as a travel system or find the stroller you like later. (Have I mentioned how much I love my jogging stroller?)
For more information about Graco products, check out their website. You can also follow them on Facebook and Twitter to find out about sales, giveaways, and new products.
I received the Graco FastAction Fold Jogger Travel System courtesy of Graco for the purposes of this review; all opinions expressed are my own.