My dad is a huge fan of wood furniture. Most of the furniture in our house was hardwood and much of it was also made by him. Our couches has wooden arms and Dad was always passing around coasters when we took a drink with us to the living room. It was hammered into my head that nothing sat on the wood without some sort of protection! So I love this idea for kids to make a set of tile coasters.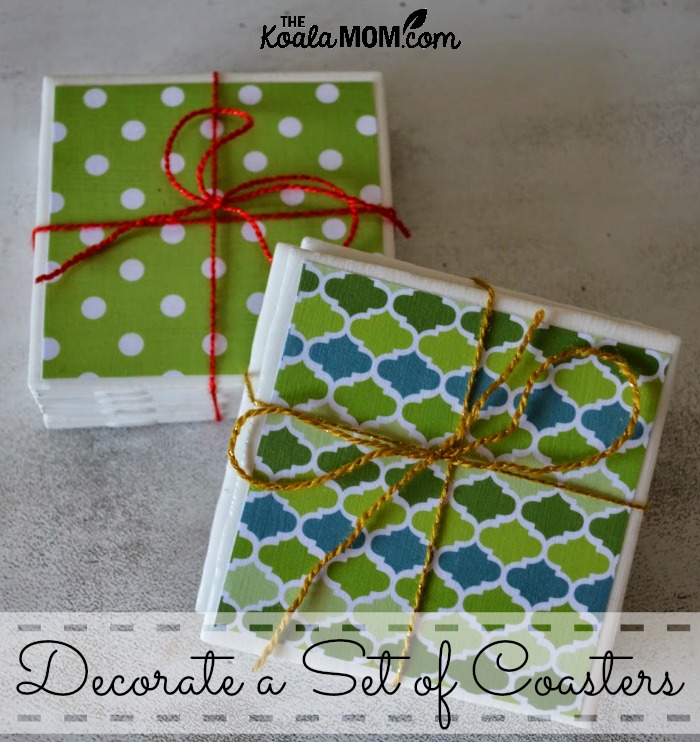 Supplies needed (affiliate links):
scrapbook paper, tissue paper, wrapping paper, child's artwork, etc.
scissors or paper cutter
Hop over to Ordinary Lovely for the complete instructions (and pictures!) for this craft.
You could also do this craft with larger tiles (6 x 6 or 8 x 8) to make trivets for use in the kitchen or on the dining room table, or simply for kitchen and dining room decor.
Cost: $20
Difficulty: intermediate (suitable for ages 5+)