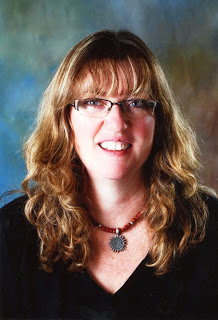 My fellow Inscriber Tracy Krauss is here today to share a lesson in writing—which she learned from a frog.

Some students in the science department at the school where I teach did a project recently called "How to Boil a Frog."  As unappetizing as it sounds, the premise is that frogs, since they are cold-blooded, don't realize the heat is being turned up if it's done gradually. They're happy to bask in their nice pot-come-swimming-pool until their blood literally boils.   (Please, no nasty backlash from the animal rights advocates out there. The frogs, apparently, don't suffer if it's done a few degrees at a time.)
For some of us, our experience as writers is somewhat the same. I'm not talking about being boiled alive, although sometimes critic's comments can have that effect. I'm talking about the gradual addition of tasks that, if they had been laid on us in one dump, would have surely killed our aspirations.
I'm a writer at heart. It's what I would do all day every day if given the chance.  But, like every other writer I know, there is a lot more to it than writing. With it comes the necessity of promoting yourself and your work – something I never even thought about before publication.
Statistics also say that the majority of novelists do not make their living writing novels. That's reality, folks. They have another day job or they are privileged to have a spouse supporting them. Even if they write for a living as in newspaper or copy editing, they aren't making their bread and butter on fiction.
This was a huge disappointment for me the first time I heard it. My dream is to write full time … to become the next break-out best seller… In the meantime, I teach secondary school, which isn't so bad since I teach drama so I also get to write plays for my students.
I've been asked how I manage to juggle all these aspects of my life – writing new material, promoting already published stuff, teaching full time, ministry (I am the worship coordinator and leader at my church), and home life. When I think about all the hats I wear, sometimes I'm not sure. Fortunately, like the frog, each new responsibility was added gradually.
When my children were young, I was not as active in the church and I did not work full time outside the home. Although I didn't have as much time to write as I would have liked, I managed to squeeze in an hour or so a day while the kids napped. When they got older and I decided to homeschool them, I still instituted an afternoon quiet play time which was set aside for writing, and my husband was good about allowing me some time in the evenings. They grew up seeing me write and knew that this was not the time to disturb me!
Once I went back to teaching public school, my writing schedule changed, but my family was already well adapted to my need for solitude, be it on the weekend or during holiday breaks.  The addition of more responsibilities was added when my husband and I went into ministry full time.
When I first started submitting written work, I was very discouraged by all the rejection. Then, when I did finally land my first contract in 2008, I still sometimes caught myself feeling jealous of all the other writers who had managed to get published long before me, and with seemingly less effort.  It had been a very long time coming, and it was hard not to be envious of other people's success.
Then my husband had some very wise words. (He does that occasionally) He noted that I probably wouldn't have been able to handle all the stress and busyness of the marketing end of things at a sooner point in my life.
When I though about it, I knew he was right. Marketing and promoting takes up a ridiculous amount of time and energy. There is no way I could have handled it when my kids were small, or when I started homeschooling, or when I first went back to teaching full time, or when we took our first pastorate. God, in His wisdom, knew what was the right timing FOR ME.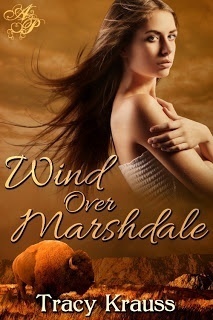 What's right for me will not be what is right for you, of course. We are all individuals and everyone's writing journey is unique. Like the frog, my "heat level" has been added in gradual increments. Sure, I sometimes feel stressed if there is a deadline coming or too many things happen at once. But generally, I feel pretty satisfied with the way things are going in my life.
Tracy Krauss is an author, artist, playwright, director, worship leader, and teacher. Originally from a small prairie town, she received her Bachelor's Degree at the University of Saskatchewan.  She has lived in many places in northern Canada with her husband, a pastor, and their children. They currently live in Tumbler Ridge, British Columbia, Canada where she pursues all of her creative interests. 

Published works include four romantic suspense novels: And the Beat Goes On
, where archaeological evidence for creation comes at a heavy cost; My Mother the Man Eater
, the story of a cougar who takes on more than she bargained for; Play It Again
, about an unlikely match during the 1980s rock n' roll scene; and Wind Over Marshdale
, where strong spiritual forces rock a seemingly peaceful prairie town. She also has several stage plays in print. Visit her website for more details.