Dreaming of a family vacation that combines sun-soaked beaches, lush tropical landscapes, and a myriad of exciting activities? Look no further than Hawaii, the epitome of a tropical paradise. With its stunning islands, vibrant culture, and endless opportunities for adventure, Hawaii offers an unforgettable experience for the whole family.
However, planning a trip to this idyllic destination can seem impossible with the multitude of options available. That's why we have put together this guide to help you plan a fun family trip to Hawaii, ensuring that every moment is filled with joy, relaxation, and cherished memories. Let's get started!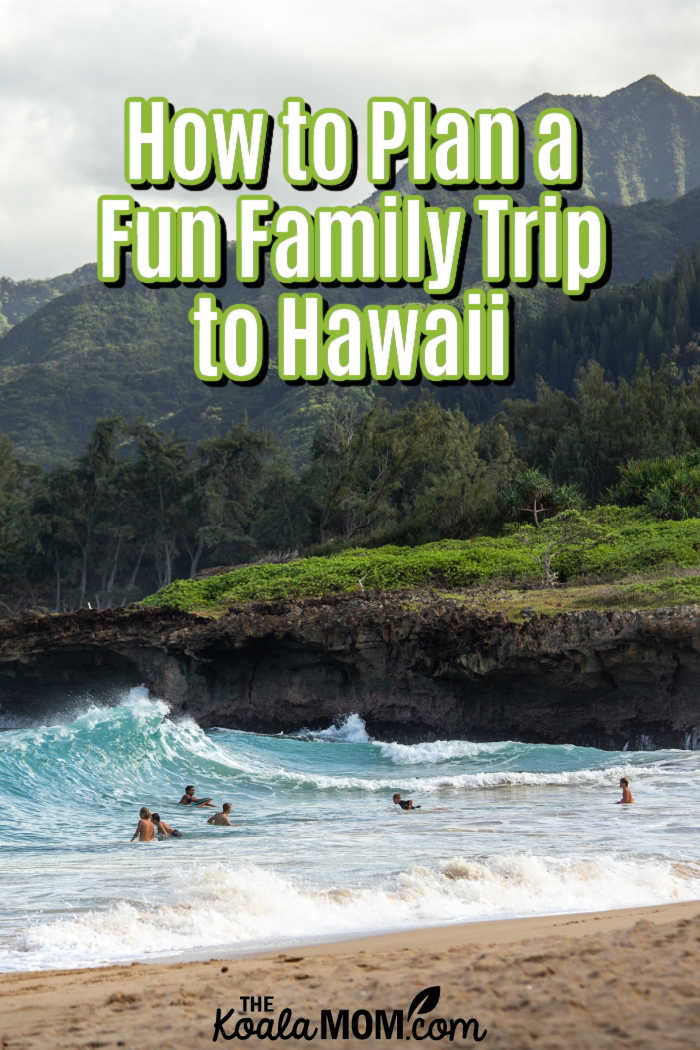 Look for Hotels or Vacation Rentals
Finding the perfect accommodation can make or break a trip. That's why it's important to research places to stay that fit your budget and needs. There are plenty of options out there, from hotels to vacation rentals. Consider what amenities are important to you, such as Wi-Fi or a fully equipped kitchen. You don't want to be stuck in a place that doesn't meet your expectations. Luckily, with so many options available, you're sure to find a place that feels like home while you're away.
Consider whether you want to stay in one place for your vacation or move around the different islands. You'll also want to consider what time of year you're traveling, as rates can fluctuate based on the season.
Choose Activities for Everyone
Finding activities that will keep everyone happy and entertained can be a challenge. However, choosing options that are sure to appeal to all family members is key to creating memories that will last a lifetime.
Whether it's exploring vibrant coral reefs while snorkeling, mastering the waves while surfing, or taking in the sights and sounds of a new city through sightseeing, there are plenty of activities you can find at www.RealHawaiiTours.com and other websites that can unite families in their enjoyment. Take some time to browse the website with your children and see what they get excited about doing.
Then go ahead and choose some activities that everyone will love—you'll be sure to create fun family trip to Hawaii!
Make a Budget
One of the best ways to make sure you don't overspend is to create a budget before you even start packing your bags. By determining how much money you can realistically spend, you can enjoy your trip without worrying about financial stress.
It's important to be honest with yourself about what you can afford and prioritize your expenses accordingly. You may have to make some sacrifices, but sticking to a budget will ultimately be worth it when you return home without any debt. Don't let financial worries ruin your vacation—instead, plan and make a budget that works for you.
Book Flights for Your Family Trip to Hawaii
Booking flights can be a hassle, but with the advent of modern technology, it's now easier than ever to compare prices and find the best deals. Whether you're planning a business trip or a relaxing vacation with loved ones, booking affordable flights is a crucial part of the planning process.
With just a few clicks, you can access numerous flights from different airlines across the world and find the one that suits you best. Plus, you don't have to worry about hidden fees or extra charges as you can compare prices upfront and book directly from the source.
Create a Packing List
Preparing for a trip can be stressful, especially when packing the whole family. You want to make sure you have everything you need without overpacking and lugging around a heavy suitcase. It's important to remember to bring enough clothing to last your entire trip but also to pack smart and versatile pieces that can mix and match. Don't forget to pack your trusty sunblock to protect your skin from the harsh sun rays.
With these tips in mind, you'll be ready to have a stress-free and enjoyable family trip to Hawaii.
Plan Meals And Snacks
When planning meals and snacks, there are plenty of options to explore. If you're tight on budget, why not check out restaurants offering discounts? This way, you can enjoy quality food without breaking the bank. Additionally, local favorites are a great choice for family-friendly meals and snacks. These places often offer a warm and welcoming atmosphere and delicious food that even the pickiest eaters will enjoy. Whether you're in the mood for a hearty meal or a quick snack, there's no shortage of places to try.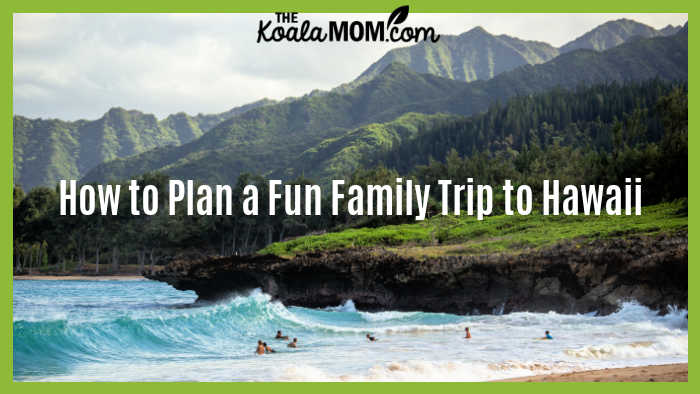 Planning a fun family trip to Hawaii can be a hard task! But with the right research, planning, and budgeting, it is possible. When researching accommodations for your stay, look for hotels or vacation rentals that meet your budget and needs. Plan by deciding on activities that appeal to all members of the family such as snorkeling, surfing, or sightseeing.
Create a budget that will accommodate expenses while overseas and book flights at competitive prices. Make sure to create a packing list with enough clothing and sunblock for each day of your trip and plan meals ahead of time. Your family will have an unforgettable time exploring!
Don't forget to always stay mindful of any additional costs that may come up when traveling—having fun doesn't mean forgetting about managing finances properly. With the right amount of planning and budgeting beforehand, there's no doubt this will be an amazing getaway for the whole family!