Are you a picky eater? If so, it might seem like an overwhelming challenge to eat healthy. Eating healthy is important for managing your energy levels and maintaining good physical health, yet the thought of trying new foods or changing your routine can be daunting. But don't give up hope!
In this blog post, we will look at some tips and tricks that can help even the pickiest eater start eating healthier and enjoying delicious meals without having to compromise too much on taste. With these easy-to-follow strategies in mind, it's time to say goodbye to boring meals filled with processed food, artificial sugars, and unhealthy fats — let's find out how you can develop healthier habits today!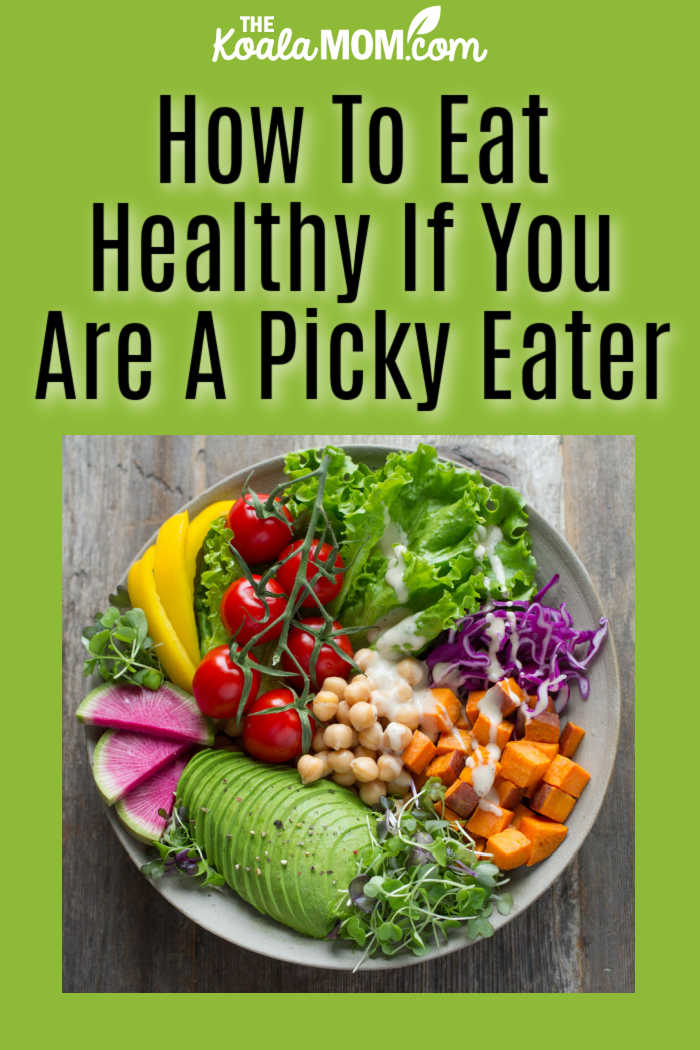 Start with Small Changes
Making healthier choices doesn't have to mean a complete overhaul of your diet. Starting with small changes can have a big impact on your overall health.
For example, instead of reaching for unhealthy processed foods, try swapping them out for healthier options. Whole-grain pasta is a great alternative to traditional white pasta and is more nutrient-dense. Additionally, adding a handful of leafy greens to your meals can boost your intake of vitamins and minerals.
Making these small changes over time can lead to a healthier lifestyle and a happier you. Picky eaters often worry that trying new foods will be a disappointment. But experimenting with different ingredients can be an exciting journey of discovering new flavors, textures, and tastes. Even adding a few spices to your meals can make them more flavorful
Another way to make a small change in your diet is to have ready-made meals delivered to your door! These are often healthy, delicious, and easy to prepare, saving you time and letting you try something new. Additionally, many grocery stores have pre-prepared healthy meals that are perfect for time-strapped individuals.
Focus on Variety
Tired of eating the same boring meals day after day? It's time to mix things up! Adding variety to your meals is not only exciting for your taste buds, but it can also lead to a more balanced and nutritious diet. Don't be afraid to try new recipes or explore different cuisines. Whether it's Thai, Mexican, or Italian, there are endless possibilities when it comes to finding new flavors and ingredients.
So why not switch up your usual stir-fry for a spicy curry or swap out your go-to spaghetti dish for a delicious ramen bowl? Experimenting with new dishes can take your cooking skills to the next level and make mealtime more enjoyable.
Making lasting changes to your diet can take time, so be patient with yourself. You don't have to overhaul your lifestyle overnight — small steps are better than no steps when it comes to introducing healthier eating habits. Moreover, remember that everyone makes mistakes sometimes — and that includes picky eaters! If you mess up, don't beat yourself up. Just move forward and use it as a learning experience.
With the right strategies in mind, anyone — even picky eaters — can start to make healthier choices and enjoy delicious meals that are both nutritious and satisfying.
Build Around Your Favorite Foods
Are you tired of trying to force yourself to eat things you don't like just because they are healthy? Well, here's a little secret—you don't have to! Building your meals around your favorite foods is not only possible but also easy and enjoyable.
If you love mashed potatoes, why not try sweet potatoes instead? Not only are they just as tasty but they are also packed with nutrients that regular potatoes lack. Incorporating your preferred foods into your diet can help you stick to your healthy eating goals and make the process a lot less daunting. So go ahead and start experimenting with your favorite ingredients today!
Get Creative With Snacking
Snacking is a common habit that most of us indulge in. However, munching on processed snacks and sugary treats can do more harm than good. Additionally, you want your child's every smile to be broad and beautiful! That's why it's so important to instill proper early dental hygiene habits in your little one.
There are plenty of ways for parents to ensure their kid has the best start in maintaining good oral health instead of sticking to the same old snacks, why not get creative and try making your own nutritious treats at home? Not only is this a great way to add some extra flavor to your diet, but it's also an opportunity to sneak in some healthy and nutritious ingredients.
Whether you're in the mood for something sweet or savory, the possibilities are endless! With a little creativity and some simple ingredients, you can enjoy delicious and healthy snacking options that are sure to satisfy your taste buds. So, why not give it a try and get snacking?
Talk To A Dietitian or Nutritionist
Making healthy changes to your diet can be a daunting task. It's especially challenging when you're not sure where to begin or how to make changes that fit your lifestyle. That's why talking to a dietitian or nutritionist can be so helpful.
These experts understand the ins and outs of nutrition and can provide you with personalized insights and advice that are tailored to your needs. They'll work with you to develop a plan that's realistic and achievable based on your goals and preferences. So don't struggle on your own – reach out to a dietitian or nutritionist and take the first step towards a healthier, happier you.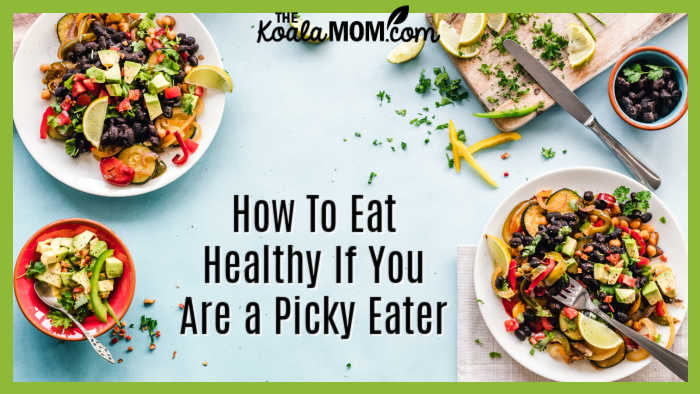 Eating healthy can be a challenge if you are a picky eater, but there are small steps you can take to make progress toward healthier eating habits. Start slow — by making small changes like replacing unhealthy items with healthier alternatives – and incorporate new ideas if you feel like your food options become limited.
Focus on variety; try out different recipes and explore cuisines you've never tried before. Also, build around your favorite foods – this is an easy way to add nutrition to the foods that you already enjoy! Be creative when it comes to snacking and keep wholesome snacks available for when cravings arise.
Lastly, don't hesitate to reach out for help from a dietitian or nutritionist who can provide tailored advice on how best to work within your diet and lifestyle needs.