As a blogger, you probably know that you need to work on your search engine optimization or SEO. Maybe you've struggled with feeling like nobody is reading your blog. Maybe you've created an SEO-ready editorial calendar for your blog and you're churning out regular articles on your chosen keywords. The next thing you can do is work on your off-page SEO. What does this mean? And how can you use it to benefit your business?
In this post, we are going to talk about:
two greatest benefits of off-page SEO and how these can boost your rankings fast
three effective off-page SEO techniques and the various tips to implement them properly on your blog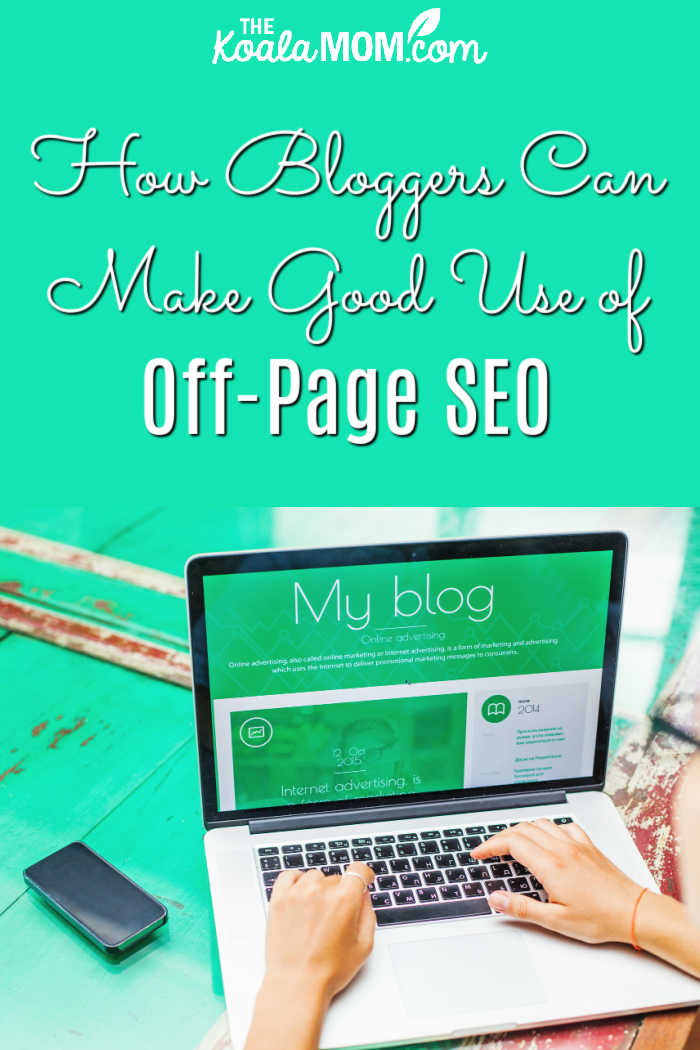 Why Do You Need Off-Page SEO?
The best optimization plan touches every aspect of a blog or website: the ones you do on the page, off-page, and "back end."
Off-page SEO refers to all activities or tactics you do outside your blog. Here are the top three:
Link building
Social media
Brand mention or citation
While it supports other optimization techniques, such as content marketing, off-page SEO also has its own huge benefits (and reasons why you should never skip it).
1. Raising Domain Authority (DA)
DA is a score that helps predict how likely you are to perform well in the search results. The higher it is, the better the outcome. Although the number does not guarantee your site will fare well on search engines, it helps you gauge whether your strategies suit your marketing goals.
How does off-page SEO improve your DA? The answer is through backlinks.
One of the most significant ranking signals is backlinks, which tell search engines, especially Google, that your site is:
relevant
helpful
trustworthy
Because search engines want to deliver the best content to their users, generating authoritative backlinks means being rewarded with a good position in the search engine results pages (or SERPs). In turn, it raises your DA score.
2. Boosting Brand Reputation
As Marina Turea of Digital Authority Partners (DAP) points out, off-page SEO is valuable in creating and managing your online brand reputation. After all, you have never really succeeded in optimization (or in marketing, in general) if people cannot find you and are not talking about you.
With off-page SEO, you can:
direct attention away from competitors and toward your brand, spotlighting its positive features and distinguishing it from others on the market
build relationships with bloggers, influencers, and other websites to generate more leads, exposure, and visibility for their products or services
improve your position in the organic search results by getting backlinks from reputable sources
impact potential customers' sentiments toward your brand by getting feedback and reviews
The bottom line is that off-page SEO is one of your secrets to growing your business and achieving success.
3 Best Off-Page Strategies You Should Do Now
Knowing the benefits of off-page SEO is one thing. Executing it well is another. Today, you can read dozens of recommendations on how to do it. But you can sum them up into three basic but highly effective, results-oriented techniques.
1. Get Backlinks
Backlinks are links from other websites that direct visitors to yours. What makes them special is that search engines consider them third-party endorsements. So when you get backlinks from other influential sites, you significantly increase your chances of appearing high in SERPs.
You can generate backlinks in many ways. Here are five ideas for starters:
Focus on content quality. Produce helpful and informative content that resonates with your target audience. Other sites are more likely to link back to you when you deliver value.
Start guest blogging. Reach out to websites or blogs in related niches and offer to write for them in exchange for a backlink.
Strengthen your internal links. This strategy enhances your rankings, improves user experience, and helps other marketers and content creators find other pages they can link to.
Add your link to reputable sites. Whether these are social media sites, forums, directories, or Q&A sites like Quora and Stack Overflow, they can bring organic traffic to your pages.
Do local SEO. Crafting your content for certain geographical locations can have your business name appear in the SERPs of local customers. Consider creating your Google My Business (GMB) profile and optimizing your pages for local keywords.
2. Increase Your Visibility and Engagement with Social Media
For off-page SEO, you can do more with social media than just share a link to your latest blog post. It is about creating meaningful relationships and drawing your target audience to your brand.
The key here is using the right platform and understanding how each one works.
Facebook: great for creating brand awareness and engaging customers in conversations
Twitter: Perfect place to share content and participate in conversations about your industry
LinkedIn: Best B2B social network, connecting you with professionals and influencers
Instagram: Ideal for visual storytelling
TikTok: Suitable for engaging younger audiences, especially millennials, Generation Z, and Alphas on
YouTube: A comprehensive social media site and search engine for video demos, guides, reviews, and updates
3. Take Advantage of Brand Mentions or Citations
Sometimes the tools you need to get your brand out there are already available. You just have to find them and put them to work. These include brand mentions or citations.
As the term suggests, a "brand mention" is any reference to your products or services, whether in passing or extensively, such as in a review or an interview. You can use the citation in different ways:
Get a backlink if the article mentions you but does not link to your website.
Strengthen your online presence by having the citation appear in search engine results.
Increase your online visibility with influential people and companies talking about you. Showcase your brand's value through customer reviews or interviews that feature you.
Manage your brand reputation by monitoring what people are saying about you.
But how do you increase brand mentions and citations? Consider these ideas:
Set up Google Alerts. This free tool will notify you when someone mentions your brand online.
Create hashtags. This will make it easier for people to discover your brand and share their experiences with others.
Engage influencers in conversations. Reach out to relevant market influencers and invite them to collaborate on projects or campaigns.
Encourage customers to leave reviews. Reviews help boost trustworthiness, so you can use apps like TrustPilot to make the process easier.
Write press releases. A press release can draw your brand's attention and create more media coverage opportunities.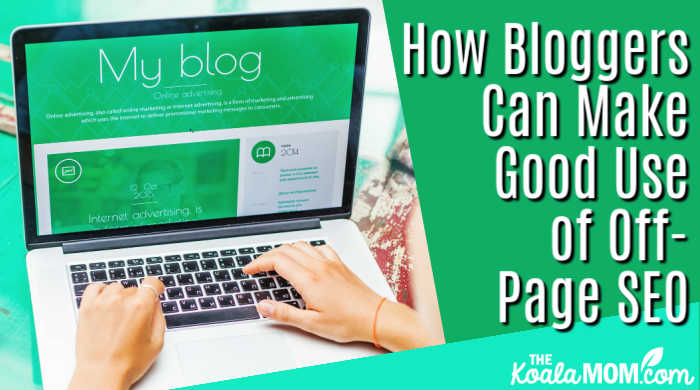 Summing Up
Off-page SEO is an invaluable part of any successful marketing strategy. It helps you get more visibility, improve your rankings in SERPs, and build relationships with influential people and organizations.
By following the tips mentioned above, you can increase brand mentions and citations for your business, drive organic traffic to your website, and deepen relationships with customers.
Just remember that off-page SEO is an ongoing process, so you need to dedicate time and resources to it if you want the best results. If you need help, you can always hire professional SEO experts to do the job.
Photo credit: Depositphotos.